MLB.com Columnist
Richard Justice
Young Rays seizing opportunity in AL East
Wide-open division allowing Tampa Bay to make a run despite injuries, inexperience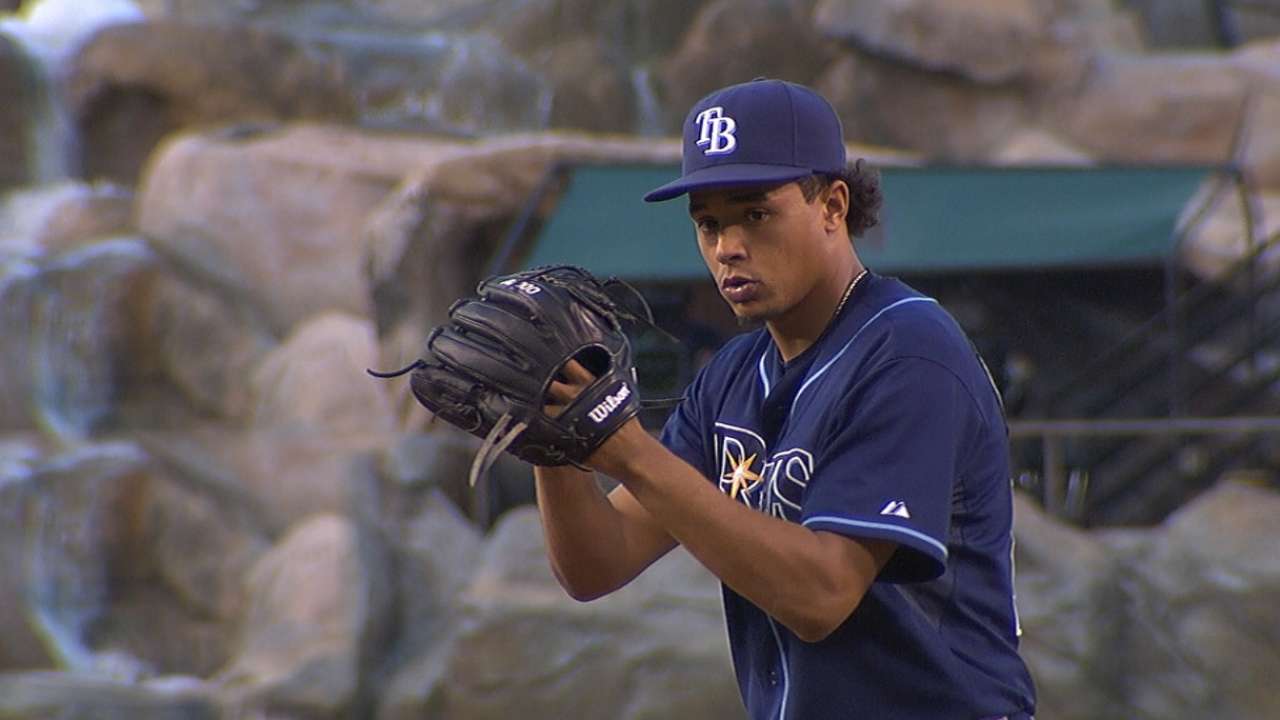 If you examine their crazy season so far, there's no way the Tampa Bay Rays should be where they are. No way they should have a winning record (27-26), no way they should be a game out of first place in the American League East.
Sure, the division is wide open. No team had a winning record in May. The Rays led the way, at 14-15. At the moment, the Yankees (28-25) are atop the division.
So whatever you want to say about the division not being great is fair. On the other hand, the Rays are on an extraordinary journey.
One thing the Rays acknowledge: They seldom should be the favorite because they typically count on so many young players. Young players can thrill and surprise. Young players can disappoint, too.
Tampa Bay has used 15 rookies in all. Rookies have accounted for 20 of the Rays' 54 home runs, and four rookies have been the starting pitcher in 21 of 53 games.
Some of those kids were in the original blueprint. Some got a chance because 15 players have spent time on the disabled list, with 10 currently still on it. Outfielder Steven Souza Jr. leads all Major League rookies with 10 home runs, and outfielder Joey Butler is hitting .333. Another rookie, right-hander Nate Karns, has a 3.32 ERA after 10 starts.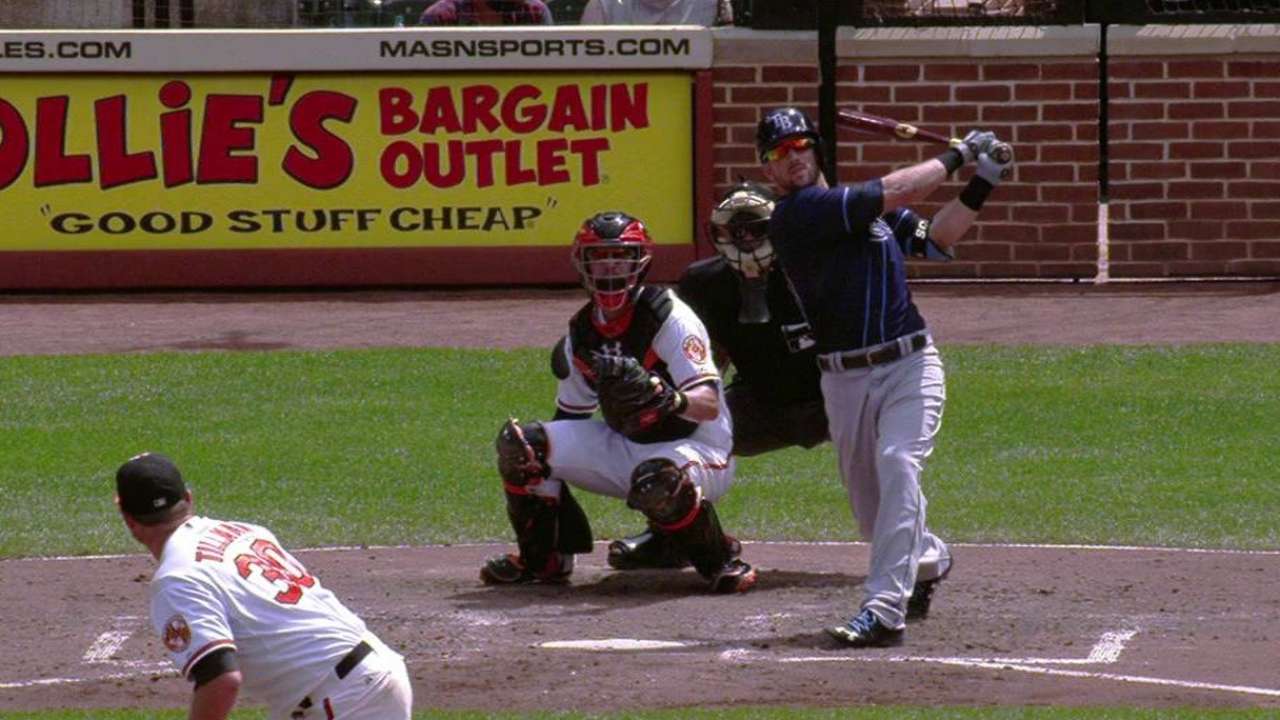 Given the state of the division, there's probably a case to be made for every team. Here's the case for Tampa Bay:
The Rays' pitching staff was the AL's best in May despite a string of injuries. Their 3.10 ERA in May was the lowest in the AL and behind only the Cardinals and Dodgers in the Majors. Since May 1, Tampa Bay's starting rotation has a 3.16 ERA. Only St. Louis' rotation has been better.
The Rays have a true ace in Chris Archer, who has a dazzling 2.01 ERA and leads the AL with 97 strikeouts. If Tampa Bay gets into the playoffs and can get the ball into Archer's hand twice, the Rays have got a great chance to play deep into October.
Right-handers Jake Odorizzi and Karns have been good, and Tampa Bay is hopeful of getting lefty Matt Moore back from Tommy John surgery at some point. To have survived the twin losses of Alex Cobb and Drew Smyly is an amazing accomplishment.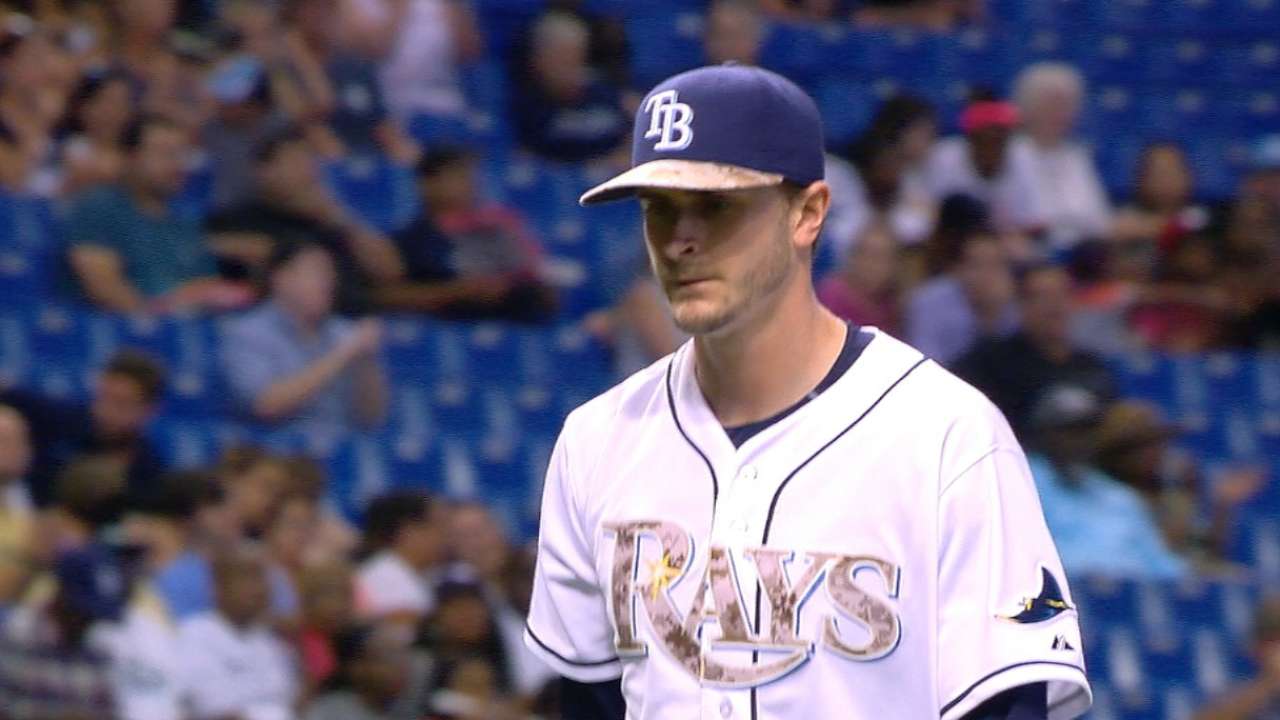 Offensively, life isn't always easy. The Rays are 22nd overall in runs and have scored four or fewer runs in 32 of their 53 games. Tampa Bay is 12-20 in those games.
The Rays are hoping that will change once third baseman James Loney returns from the DL and as young players -- outfielders Brandon Guyer and Kevin Kiermaier and others -- continue to get comfortable.
Still, if the Rays had known they'd be a game out of first in early June, they would have signed up for it. Given the organizational change, the youth, the injuries and the countless questions surrounding this franchise on Opening Day, they're off to a successful start.
This season's possibilities speak volumes. We already knew that this is one of baseball's smartest, efficient and most progressive franchises. No team does more things correctly than the Rays, and that begins with owner Stu Sternberg.
From the moment Sternberg took over in 2005, the Rays have done everything right, both on the field and off. Yet the franchise was rocked to its core after last season when two of its pillars -- president of baseball operations Andrew Friedman and manager Joe Maddon -- took jobs elsewhere.
Under Friedman and Maddon, the Rays made five playoff appearances in seven seasons despite a payroll consistently ranking near the bottom.
When Friedman departed, Sternberg immediately shifted team president Matt Silverman into Friedman's old job and kept most of the baseball operations staff intact.
Silverman engaged in an exhaustive search for a new manager before settling on Kevin Cash, who was 36 years old at the time and had never managed at any level. However, he played for five franchises, including Tampa Bay, during an eight-year playing career and impressed virtually everyone with his insights and people skills. In this new job, Cash has been tremendous both in the clubhouse and the dugout.
The other thing Silverman did was take the roster apart and put it back together. In the beginning, it seemed he simply was slashing payroll. Silverman believed he could make the Rays better and communicated that with his players along the way. Once when fans were ripping one of the moves, Tampa Bay third baseman Evan Longoria tweeted the following: "Relax."
This season, 18 players have made their debut with the Rays, and five of them are playing in the Major Leagues for the first time. While they haven't been great, they're squarely in the mix. All things considered, that's a step in the right direction.
Richard Justice is a columnist for MLB.com. Read his blog, Justice4U. This story was not subject to the approval of Major League Baseball or its clubs.