MLB.com Columnist
Bernie Pleskoff
Rusney has impressive power-speed mix
Cuban-born star could help spark Red Sox with his bat and in the field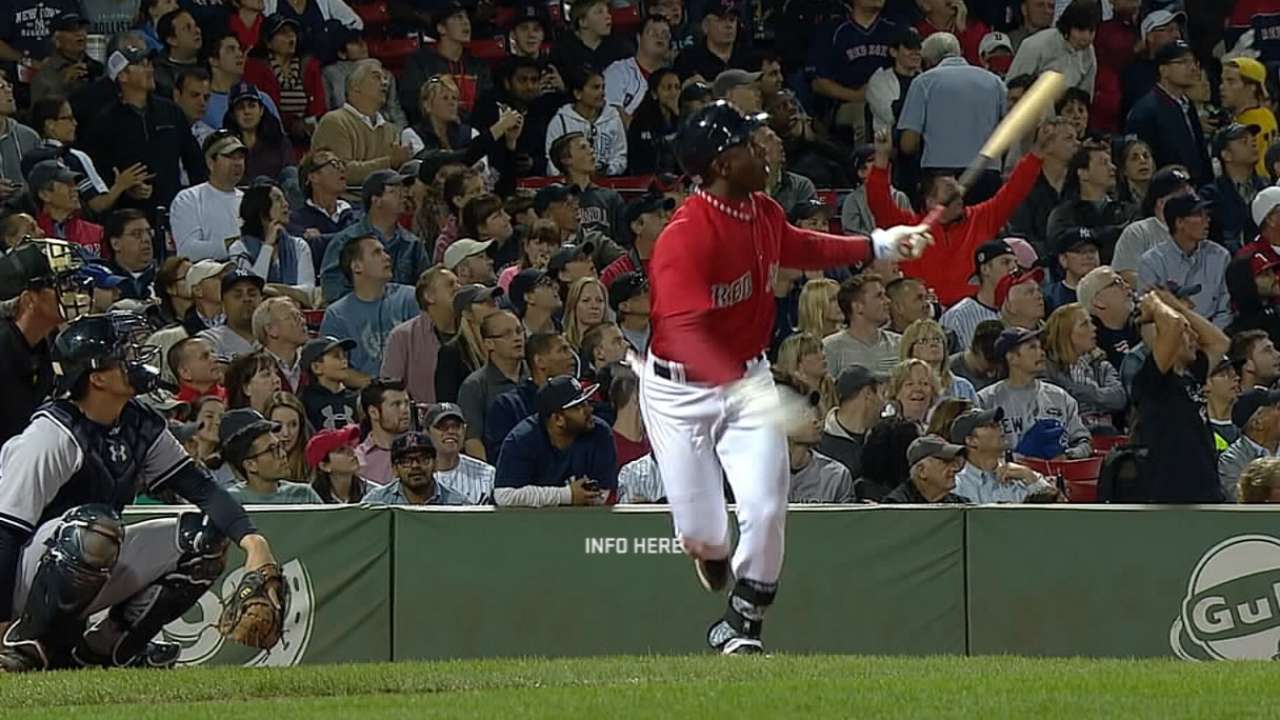 Rusney Castillo, a 5-foot-9, 195-pound right-handed-hitting Cuban-born outfielder, played parts of five seasons for Ciego de Avila in the Cuban National Series, beginning at the age of 20. Castillo hit over .300 in each season with the exception of 2012, when he batted .274 in 277 plate appearances.
Initially, Castillo played second base, third base, left field and right field for his Cuban team. He ended up playing center field in his final years with the club.
Castillo has experience playing in international tournaments. For example, as a member of Cuba's World Cup team in Panama in 2011, Castillo made the tournament's all-star team and was the leading hitter with a .512 batting average that included eight extra-base hits and two home runs.
After an earlier unsuccessful defection attempt, Castillo successfully left Cuba in December 2013, and he signed with the Red Sox a year later.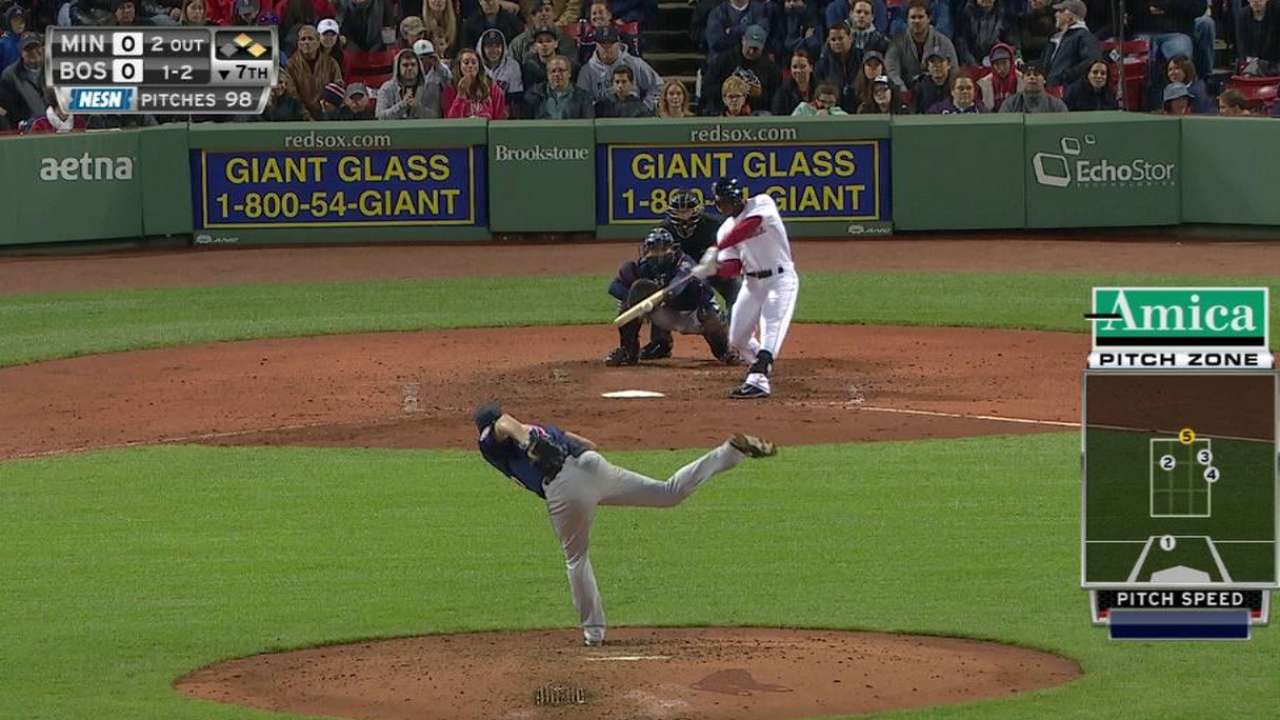 Offense
Castillo is a powerful hitter, making good use of the strength in his compact frame. He waits back patiently and uses quick hands and good bat control to take the ball to all fields. He has a good knowledge of the strike zone and is selective at the plate. Castillo makes good contact, has above-average eye-hand coordination and uses his patience at the plate to select pitches to drive.
I scouted Castillo in the 2014 Arizona Fall League, when he played for Surprise. He finished the autumn season with a .278 batting average. Castillo played in eight games and scored 10 runs. Of his 10 hits, three were doubles.
Castillo has a very good power-speed combination that could easily lead to a season of 20 home runs and 20 stolen bases. His baseball instincts are above average.
Defense
Although Castillo will likely be playing right field most often for Boston, I believe he profiles best as a center fielder with average arm strength and the ability to take good routes. He makes quick decisions on the flight of the ball and has the range and speed to track down drives to the gaps.
Best tools
Castillo can break up a ballgame and add gusto to a lineup with his power potential. He runs very well, even though he doesn't get out of the batter's box quickly. Speed may be Castillo's best tool. He is effective on the bases and is an above-average baserunner. Castillo will punish mediocre pitching and can feast on fastballs, making him a good candidate for a solid batting average.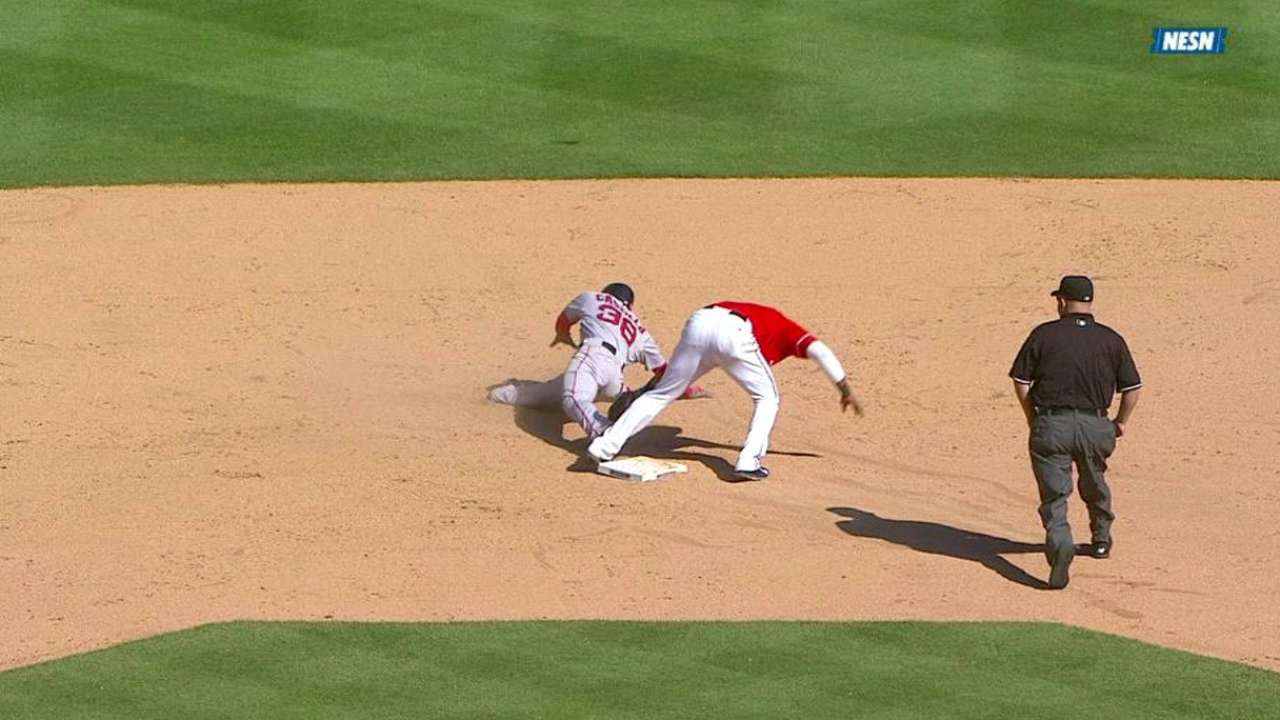 Strengths
I think Castillo lengthens a lineup and is a tough out. He makes the most of his physical strength and can take a pitch where it is thrown. Castillo is a good all-around player who may not become a star, but he will make his presence known. His ability to see lots of pitches and put the bat on the ball make him a candidate to hit anywhere in the lineup.
Weaknesses
When I saw Castillo play, he had just finished his first season with the Red Sox and was still adjusting to his new environment. He didn't play with the type of energy and/or enthusiasm I had expected to see. Castillo's overall game was solid and his tools were evident, but he was a bit too casual in his approach.
Even though Castillo allows pitches to travel deep into the zone, I think he would generate even a bit more power if he cut down the length of his swing. He's aggressive at the plate, but he uses his quick hands, a short leg kick and his selectivity to get the most out of his at-bats.
I find this interesting
Even with his strength and power, I see Castillo as more of a doubles hitter than one who will hit a lot of home runs.
Overall future
Castillo's recent promotion to Boston could mean that he will find a regular place in the team's lineup. He can add an offensive spark and become a mainstay for years to come.
Castillo in a word
Strong
Bernie Pleskoff has served as a professional scout for the Houston Astros and Seattle Mariners. Follow @BerniePleskoff on Twitter. This story was not subject to the approval of Major League Baseball or its clubs.