MLB.com Columnist
Bernie Pleskoff
Rosario possesses speed, power potential
Twins outfielder's tools on display since recently joining Major League club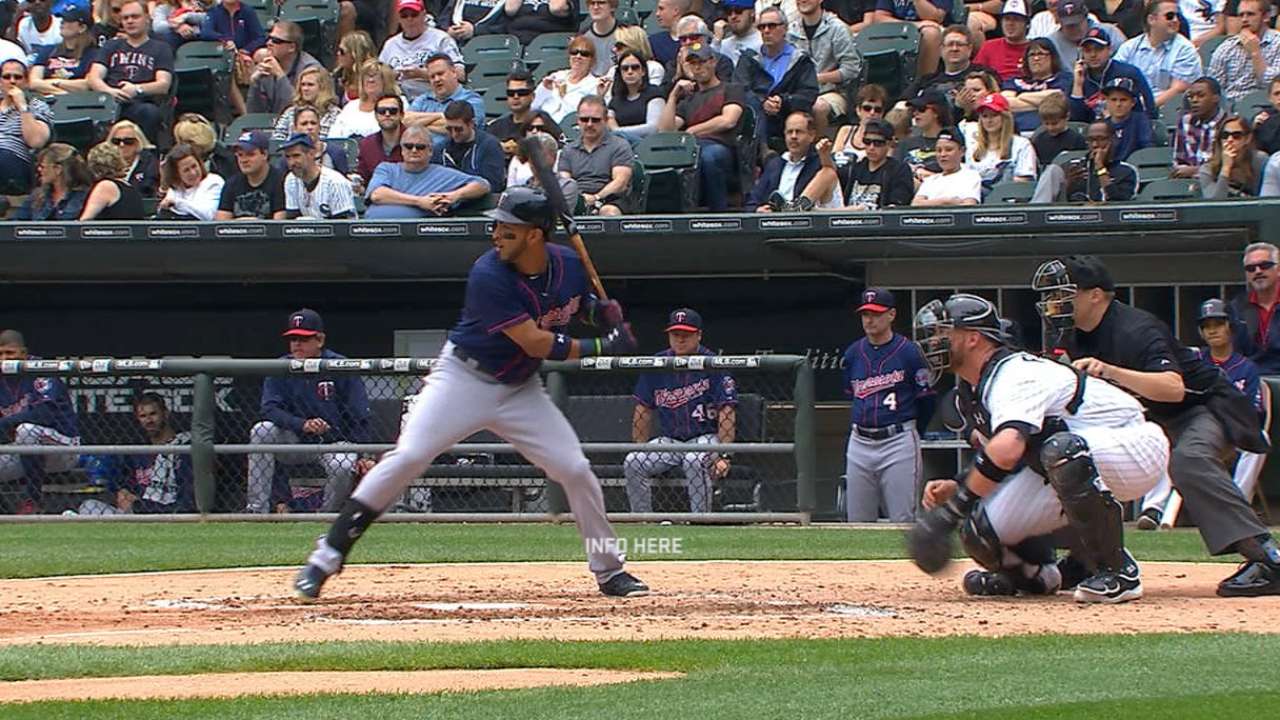 Twins outfielder Eddie Rosario hit a home run on the first pitch he saw as a Major League player. Making his big league debut against A's pitcher Scott Kazmir on May 6, Rosario flashed one of the tools I had seen scouting him in two consecutive Arizona Fall League appearances.
Rosario is a left-handed hitter with a slender 6-foot-1, 180-pound frame. The Twins selected him in the fourth round of the 2010 Draft out of Rafael Lopez Landron High School in Guayama, Puerto Rico.
Rosario has played second base and all three outfield positions in the Twins' organization. After a transition to second base in his Minor League career, he has recently found a more permanent home in the outfield.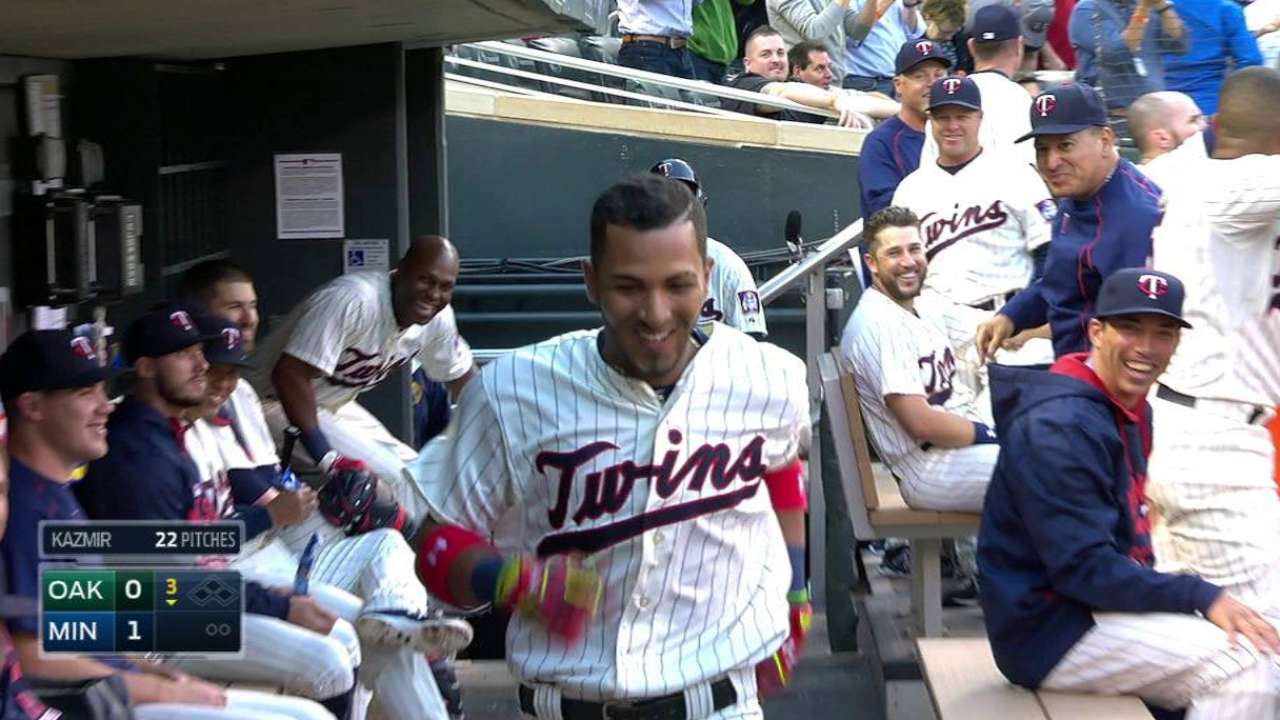 Rosario is ranked No. 9 on the Twins' Top 30 Prospect list.
Offense
Rosario is a smooth, pure hitter. He has quick hands through the ball and he generates power to all fields. Rosario has good speed, and his extra-base hits have included a liberal amount of gap doubles and an impressive number of triples in every season of his career to date. Ultimately, I believe he'll hit double-digit home runs at the Major League level. Rosario's quick wrists form the basis of his offensive thrust.
Rosario can hit at the top of the order because of his ability to recognize pitches and put the ball in play. His contact rate is outstanding, as is his knowledge of the strike zone. Rosario's eye-hand coordination and his above-average plate coverage allow him to wait back and drive the ball to all fields. He's a bit "active" in his hitting mechanics, with a low hand setup and an uppercut swing, but his approach works.
In the 2014 Arizona Fall League, Rosario hit .330 in 24 games. He was second only to the Reds' Jesse Winker for the league batting title. Rosario led his Salt River club in the AFL Championship Game, smoking four hits in five at-bats, including two singles, a double and a home run.
Defense
Rosario profiles best as a left fielder, where his footwork and range are not the issues he faced when he was asked to play second base. He takes good outfield routes, seeing the ball well as it comes off the bat. Rosario's arm is strong and accurate from all three positions. Since hitting is his best tool, he will likely face less stress and concern about his defense if he remains an outfielder. Overall, Rosario is an average outfield defender.
Best tools
Rosario is going to continue to develop power. For now, however, his ability to hit for average and his running ability are his two most prominent strengths. While Rosario still needs to learn the mechanics of sound baserunning, his speed will outrun mediocre throws when he tries to steal. He is a tad above average as a runner, and he's above average as a hitter.
Strengths
Rosario goes to the plate knowing he can hit. He doesn't guess. He will punish the best fastball, and he can hold his own against most breaking pitches. Rosario's quick hands and practiced swing mechanics make him a threat during every at-bat. Any of his tools can be on display on a given night -- his power, his speed or his ability to bunt, bloop or smoke a line-drive base hit from foul pole to foul pole. Once Rosario adjusts to big league pitching, he will not likely face too many lengthy slumps.
Weaknesses
Given Rosario's good overall contact rate, it is difficult to criticize the fact that he can lapse to some swings and misses when he tries to do too much. Sharp breaking balls can fool him.
I find this interesting
Rosario's speed has not yet translated to consistent stolen-base success. He needs instruction and repetition, and he needs greater self-confidence in his ability to steal.
Rosario in a word
Smooth.
Bernie Pleskoff has served as a professional scout for the Houston Astros and Seattle Mariners. Follow @BerniePleskoff on Twitter. This story was not subject to the approval of Major League Baseball or its clubs.