Cunniff's inexperience costly to Braves
Young reliever issues two-out walk, then go-ahead two-run HR in loss to D-backs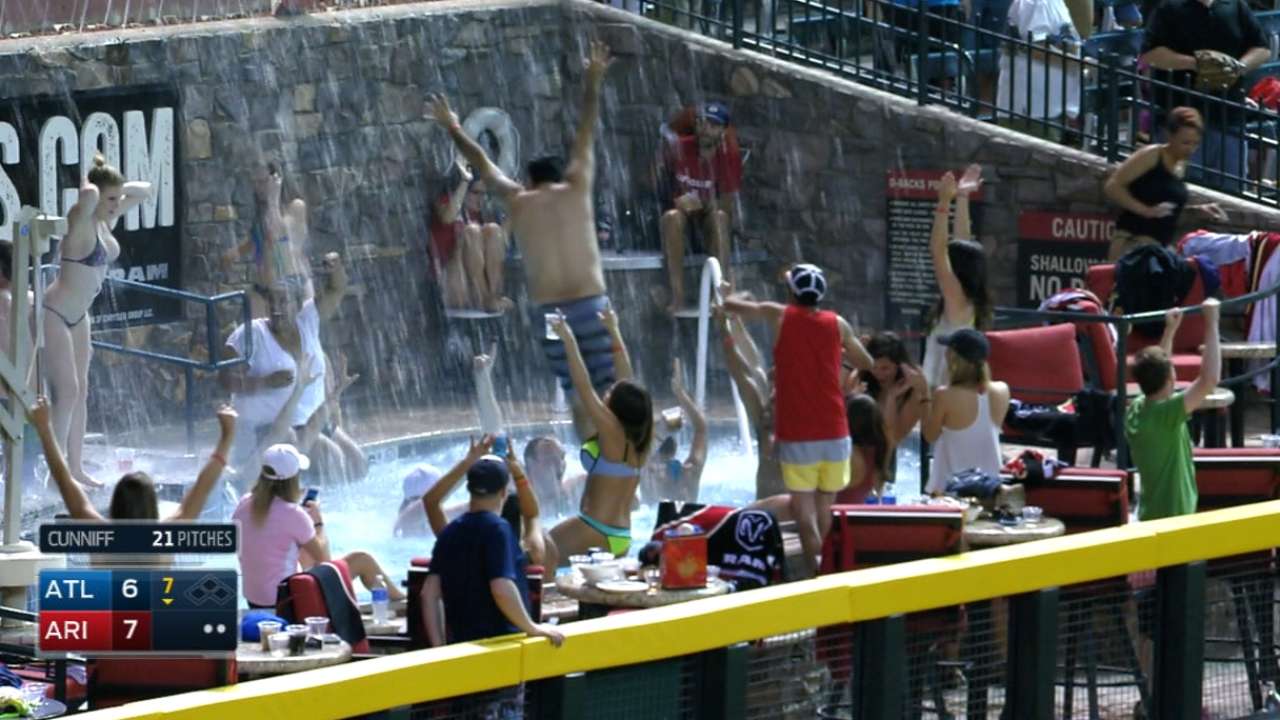 PHOENIX -- It seems to be an epidemic of sorts this season around Major League Baseball, that two-out walk or base hit with nobody on base that winds up costing some team a game.
"I've seen a lot of it from our side," Braves manager Fredi Gonzalez said after Tuesday night's 7-6 loss to the D-backs. "But, you're right. I don't know if it's younger pitchers with lack of focus and experience. I don't know if it's the strike zone. When you walk a guy you give your defense no chance to get an out. We've got to get it fixed. We've really got to get it fixed."
It happened to the Braves in the seventh inning against the D-backs. The two-out walk issued by young and inexperienced reliever Brandon Cunniff to Ender Inciarte led directly to the loss. A.J. Pollock hit a two-run homer into the pool in right-center field on a 1-0 pitch.
"The walk, it killed me," Cunniff said in the understatement of the night. "I had [Inciarte] 1-2 and I couldn't finish him off. It killed me, you know."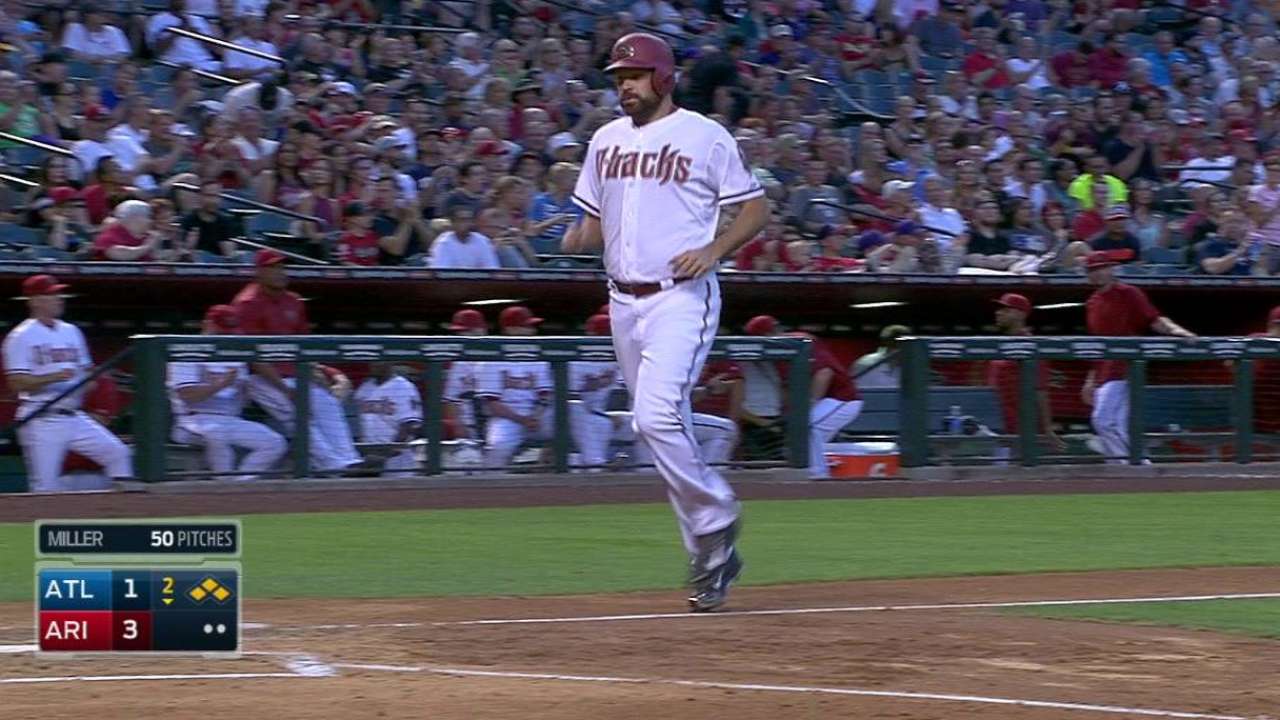 It was a night when Shelby Miller had one of his worst starts of the season, tying a career high with six walks, one of them to Paul Goldschmidt with the bases loaded, the first time Miller has done that in 89 big league starts. Four of the five Atlanta pitchers walked 10 D-backs in all.
"You can't walk 10 guys in a game and expect to win," veteran catcher A.J. Pierzynski said. "I mean, it was one of those nights that things didn't work."
Yet, despite all this, the Braves wiped out a 4-1 deficit with five runs in the sixth when they chased Arizona starter Josh Collmenter and sent nine guys to the plate. They led, 6-4, at that juncture, but they couldn't close the game out in the sixth and seventh innings.
"I think we've lost five games on this [10-game] road trip and it's all in those innings," Gonzalez said. "We can't get the ball to [Jim] Johnson or to [Jason] Grilli. When we do that, we've got a good to chance to win a ballgame."
Gonzalez said he's as perplexed as anyone at the inability of his pitchers to easily close out an inning. Even the usually reliable Miller issued a two-out, nobody-on walk in the first to Goldschmidt, who strolled four times in the game, twice intentionally. The irony is that Mark Trumbo, batting behind Goldschmidt, didn't beat the Braves. He went 0-for-5 and stranded nine runners in the game.
But the Braves pitchers found a way to beat themselves.
"You see it in the eyes of the position players sometimes when they're battling," Gonzalez said. "And you know it's nobody's fault, really. We scratch back from down 4-1 and go up two runs, and the next thing you know, they hit a two-run homer and they win the ballgame. You don't want too many more of these."
Barry M. Bloom is a national reporter for MLB.com and writes an MLBlog, Boomskie on Baseball. Follow @boomskie on Twitter. This story was not subject to the approval of Major League Baseball or its clubs.