Pollock enjoying All-Star-caliber first half
Arizona center fielder delivers go-ahead two-run HR, draws praise from Goldy, Hale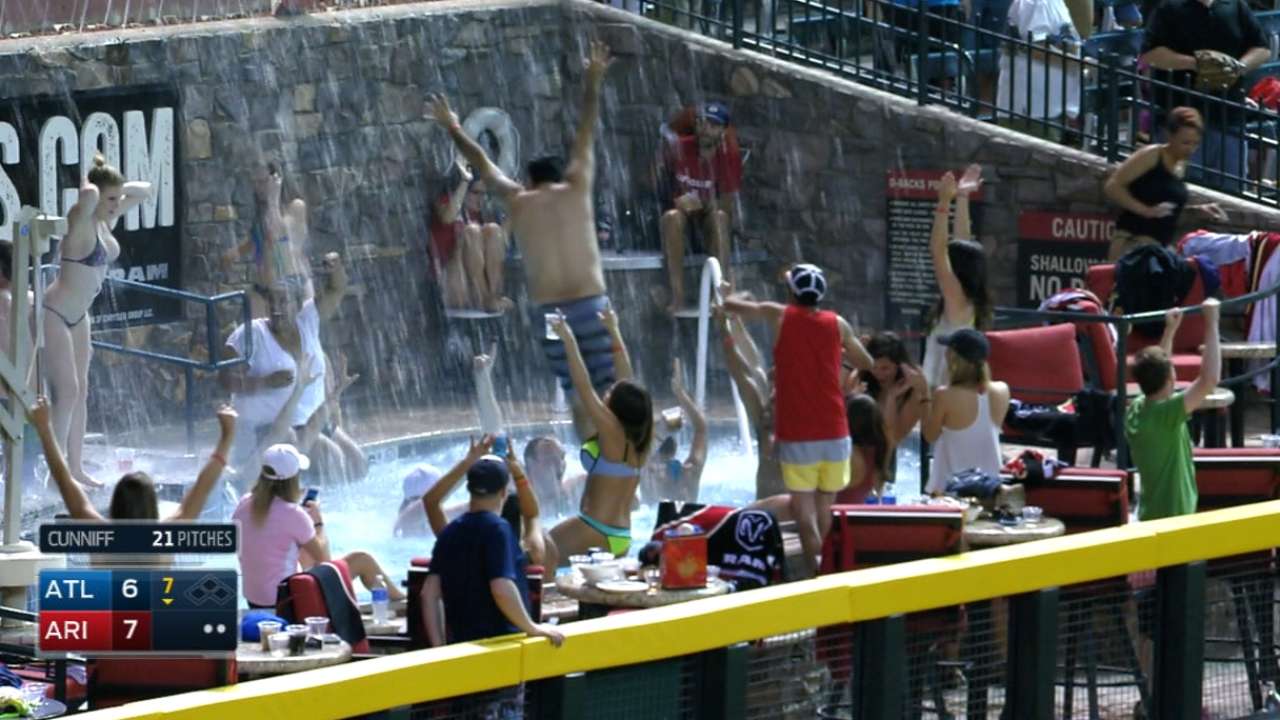 PHOENIX -- A.J. Pollock hasn't been among the top 15 outfielders in either of the first two balloting updates for the National League. If teammate Paul Goldschmidt was picking the team, the D-backs' center fielder would certainly be going to Cincinnati in July.
"He's a really good player, definitely All Star-type caliber. He does it all," Goldschmidt said after Arizona's 7-6 win over Atlanta. "He does everything really, really well. You might not see him hitting 40 homers or anything like that, but it's all five tools."
On Tuesday night, it was Pollock's power that lifted the D-backs, as he delivered an opposite-field, two-run homer in the seventh to put them ahead for good.
While Pollock may not be receiving national recognition, he continues to put together a strong season. He went 2-for-5 with three RBIs, recording a hit for the 12th time in 14 games while batting .397 during that stretch.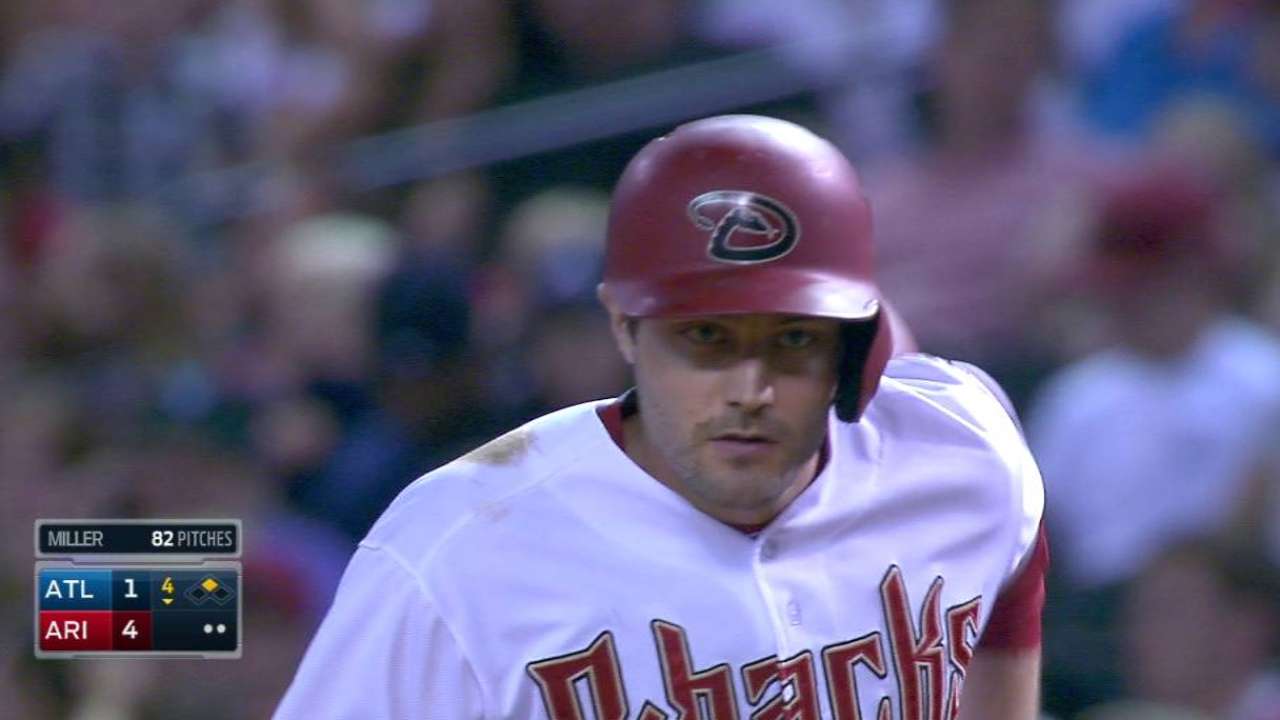 On the season, Pollock is batting .314 with six homers and 21 RBIs. He also has 13 steals, one shy of his career high.
"I'm just trying to be consistent with how I'm showing up, how I'm preparing for the game," Pollock said. "I've had some good helpers along the way, with the mindset [that] we've got good guys in-house here that help with the mental part of the game."
Pollock said that both hitting coach Turner Ward and Peter Crone, the team's mind and performance specialist, have helped him with pregame work that he's seen translate into results.
After Braves reliever Brandon Cunniff made three pickoff throws with Ender Inciarte on first base with two outs in the seventh, Pollock belted a 1-0 pitch into the swimming pool in right-center. The D-backs had let a 4-1 lead slip away, but completed the comeback as Pollock's blast provided the tying and go-ahead runs.
"He's got quick hands and that bat is through the zone so quick, he's able to hit it into the pool," D-backs manager Chip Hale said. "He's still putting it together, he's still a work in progress and working on his game. If he stays healthy, he's an All Star-type player."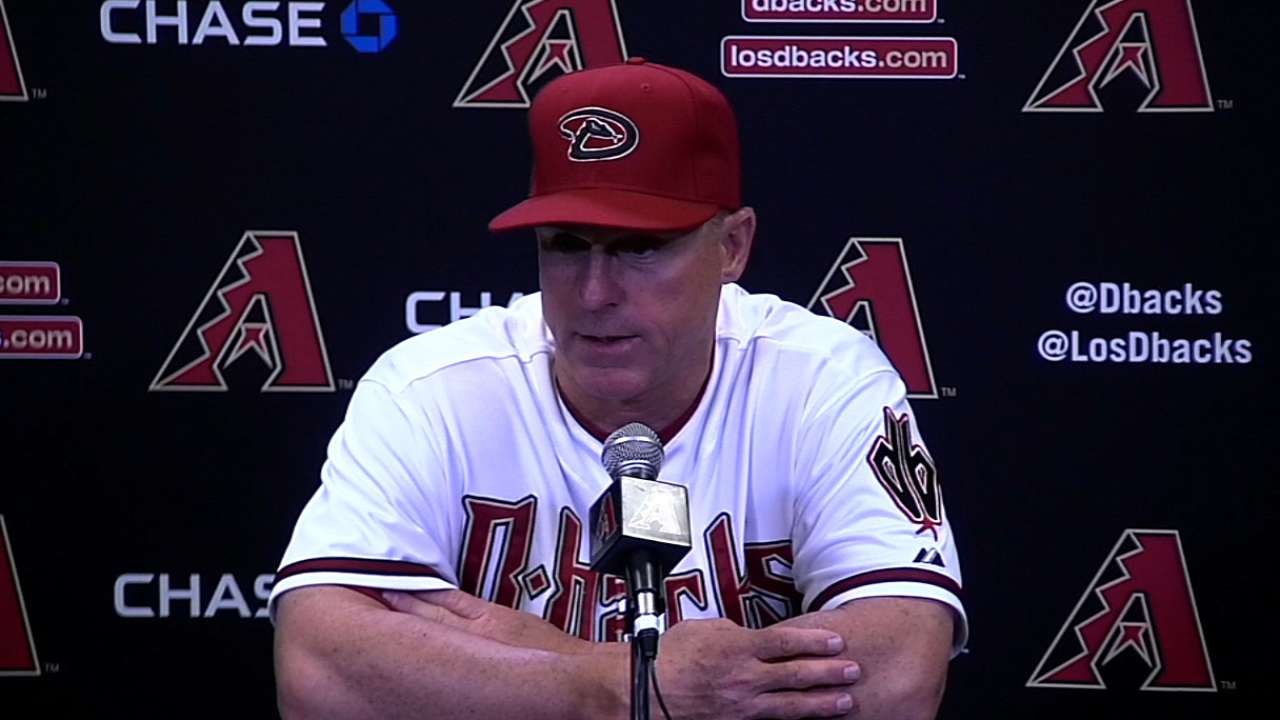 Health was an issue for Pollock last season, when he missed three months due to a broken right hand. He may have been on his way to an All-Star berth, as he was batting .316 with six homers and 15 RBIs, while also providing superb defense, at the time of his injury.
While his manager and teammates share their opinions on where Pollock ranks, the center fielder's focus is team-oriented.
"Yeah, it'd be great, All-Star, that'd be really cool," Pollock said. "But it's not going to change the way I show up to the park or the way I try to help my team win."
Jake Rill is an associate reporter for MLB.com. This story was not subject to the approval of Major League Baseball or its clubs.