MLB.com Columnist
Mike Bauman
The Year of the Comeback? Sure looks like it
Hamilton, A-Rod, Fielder and many others are returning to past glory
In the comeback category for 2015, there have been a few that have led both leagues in attention and discussion. But there are some other comebacks that have been quietly just as compelling.
Josh Hamilton's return to the Texas Rangers has demanded recent attention, because of the nature of his departure from the Angels, and because of his long-term battle with drug and alcohol abuse. The size of his contract also makes Hamilton and his attempted comeback seem like a larger-than-life saga.
It's a fascinating case and the amount of attention paid to it is understandable. But we haven't seen enough of this comeback to make a qualitative judgment.
Alex Rodriguez has a comeback with singular circumstances. He is returning from a season-long suspension for his involvement with Biogenesis.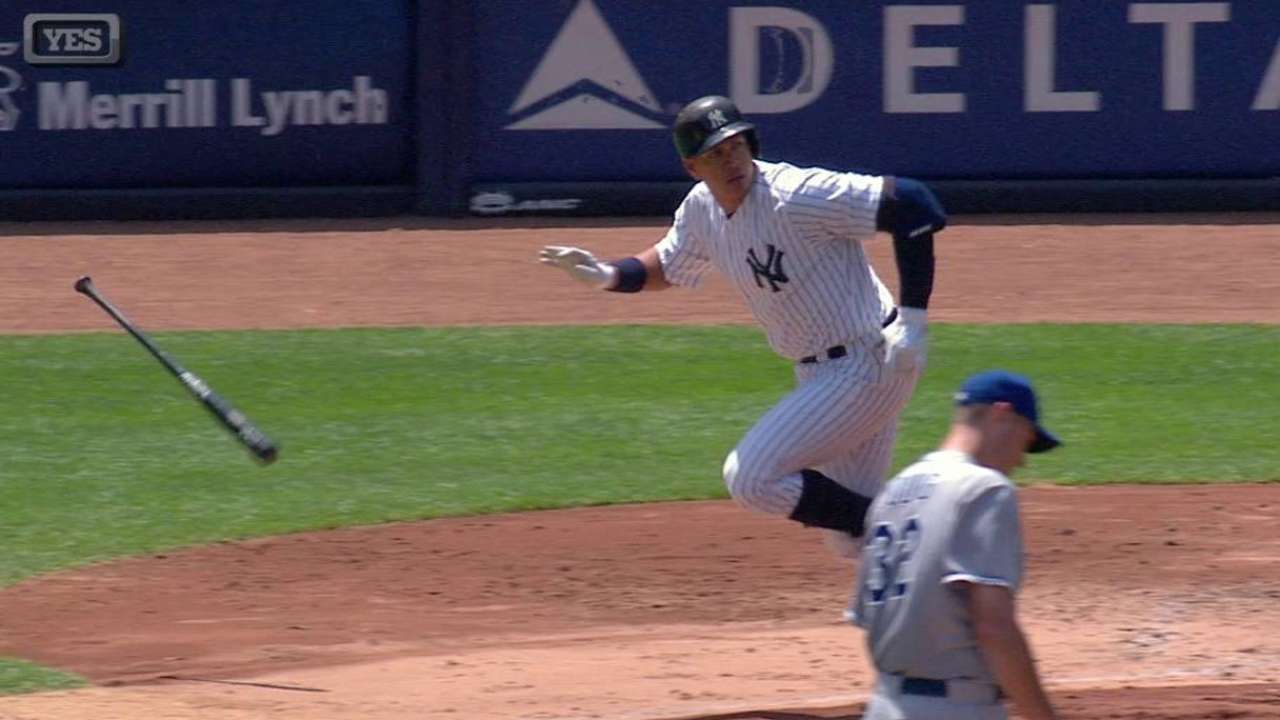 Whatever anybody thinks of A-Rod, his numbers (.274/.366/.526 going into Wednesday's game at Seattle) are remarkable for a player nearing 40, who is coming back from missing an entire season. Could he be elected Comeback Player of the Year? Perhaps Rodriguez's performance will stand up well enough to take this question to the end of the season.
Now we get into comebacks that are both more like standard, but are also outstanding. Another member of the Rangers, Prince Fielder, is having an outstanding campaign after surgery to repair a herniated disc in his neck limited him to 42 games in 2014.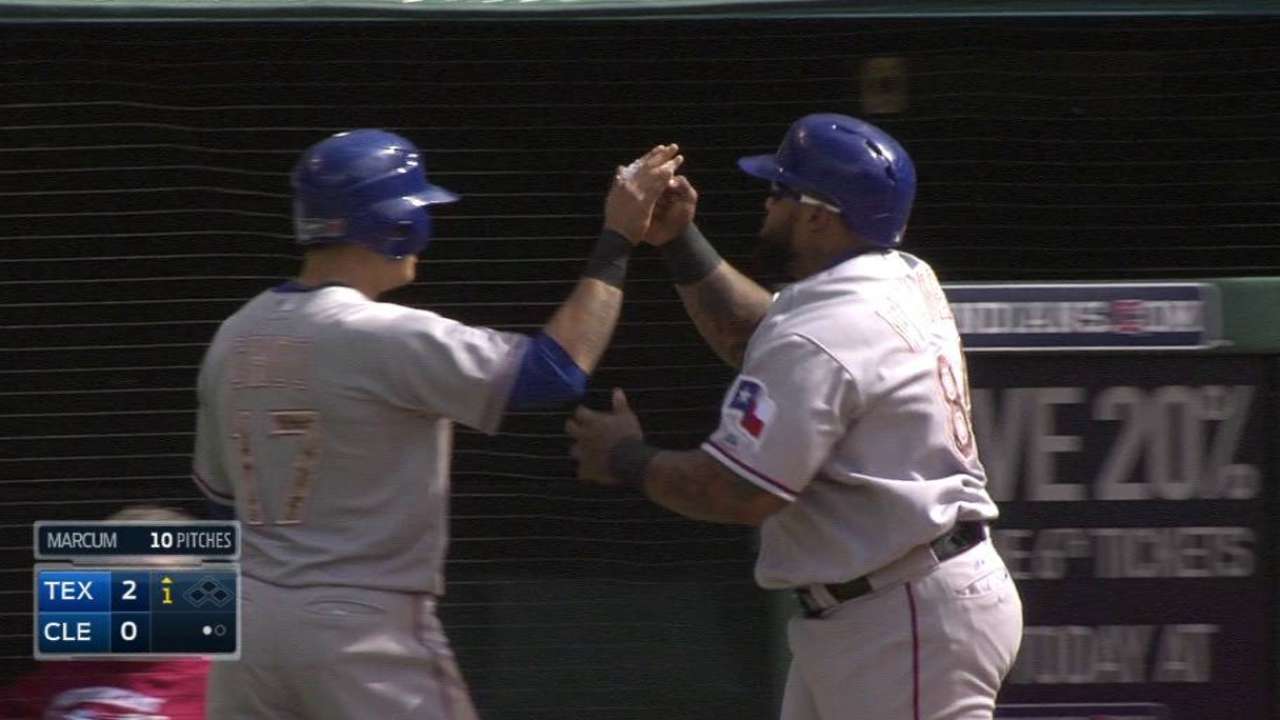 This season, though, has been more than a comeback. It has been Fielder finding an even higher level for frequent hard contact than he previously had. With a slash line of .355/.407/.555 after 52 games, he was leading the American League in batting average. Fielder has had imposing power throughout his career, but his career average is .287. If this comeback pace holds up, he's a better all-around hitter than ever.
Kendrys Morales had a productive year in 2013, but the biggest year of his career was 2009. This is why there was some scoffing when the Kansas City Royals obtained him in hopes that he would be a run-producing designated hitter. Morales' slash line for 2014 was .218/.274./338 after he went unsigned over the first two months of the season.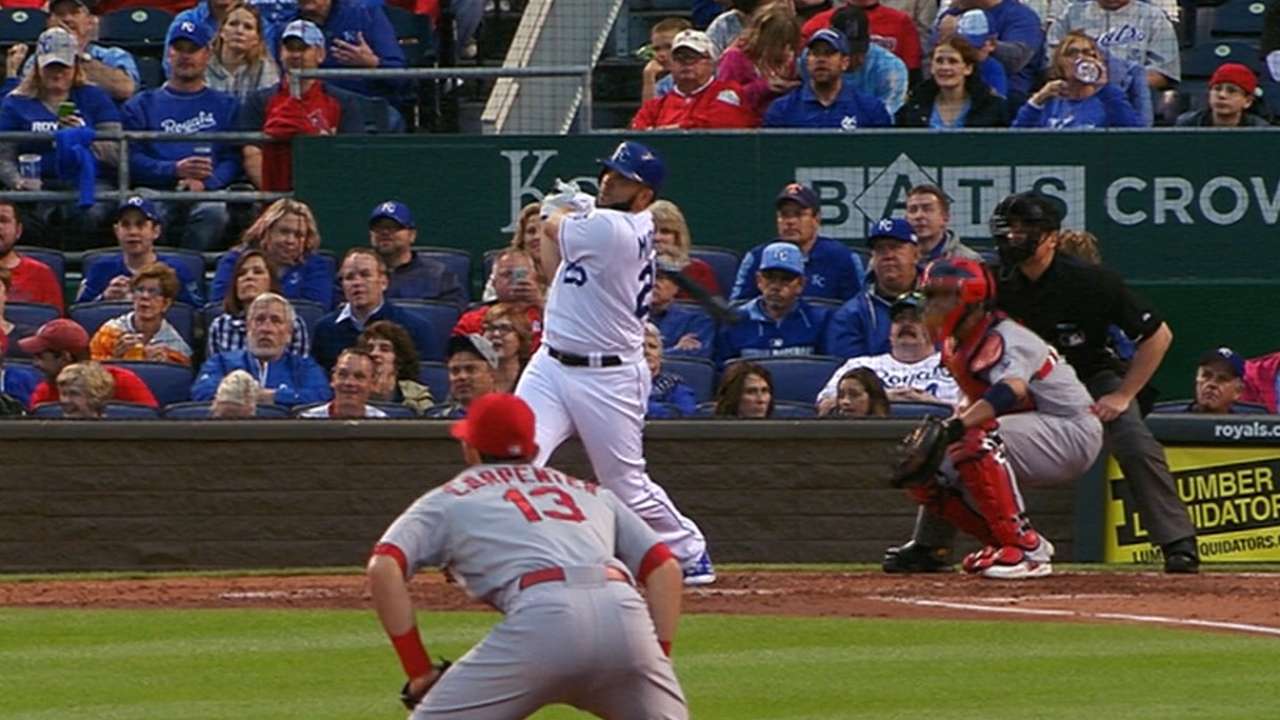 But give the Royals the last laugh in this exchange. After 48 games, Morales has been a robust performer for Kansas City -- .303/.365/.484 with 37 RBIs. The Royals were right about Morales and his comeback has been a major factor in their success.
These were career resurrections by Fielder and Morales. There have been plenty of other comebacks on a less grandiose, but still notable scale. They include:
John Axford was one of the premier closers in the game when he had 46 saves in 48 opportunities for Milwaukee in 2011. His effectiveness has diminished since then, and so has his role. Colorado is not the likeliest spot for a pitching comeback, but through his first 16 appearances this season, Axford was 10-for-10 in save opportunities with an ERA of 0.60.
Mark Teixeira, bothered by injuries, appeared to be inevitably declining. This season, the Yankees first baseman's batting average is still not up to his career standards, but the power has returned, with a .565 slugging average. Over his first 50 games, Teixeira leads the AL with 40 RBIs and is tied for second in homers with 15.
A.J. Burnett has had more than one comeback season in his career, but this one, at age 38, is a particular sort of triumph. Burnett lost 18 games with the Phillies last season and had an ERA of 4.59. Back with the Pirates this season, he is 5-1 with a 1.81 ERA in 10 starts.
Jason Kipnis had a truly sub-standard 2014 for the Indians (.240/.310/.330). But he has come back in a major way -- .333/.404/.519 through his first 51 games. Kipnis had a semi-miraculous May, hitting .429 with a .511 on-base percentage.
Tim Lincecum was twice a National League Cy Young Award winner (2008-09), but in recent seasons, he had struggled as his velocity declined. His best ERA in the past three seasons was 4.37. But this season, Lincecum has been making progress in the transition from power pitcher to finesse pitcher, going 5-3 with a 3.00 ERA in his first 10 starts.
Between ineffectiveness in 2013 (5-13, 5.19 ERA) and elbow surgery in 2014, Mike Pelfrey could not have been projected for a comeback season in 2015. But here he is 4-2 with a 2.59 ERA in 10 starts for the Twins this season. Pelfrey could have been 5-1 after Tuesday night after giving up only one run over seven innings, but Minnesota was shut out by Boston.
This is not a definitive list of comebacks this season, just a sampling of the more pronounced bounceback years. Some of these comebacks may fade and others may still occur over the last four months of the season. But from the early indications, 2015 will be a fine season for comebacks.
Mike Bauman is a national columnist for MLB.com. This story was not subject to the approval of Major League Baseball or its clubs.