Fastball all Lynn needs to corral Crew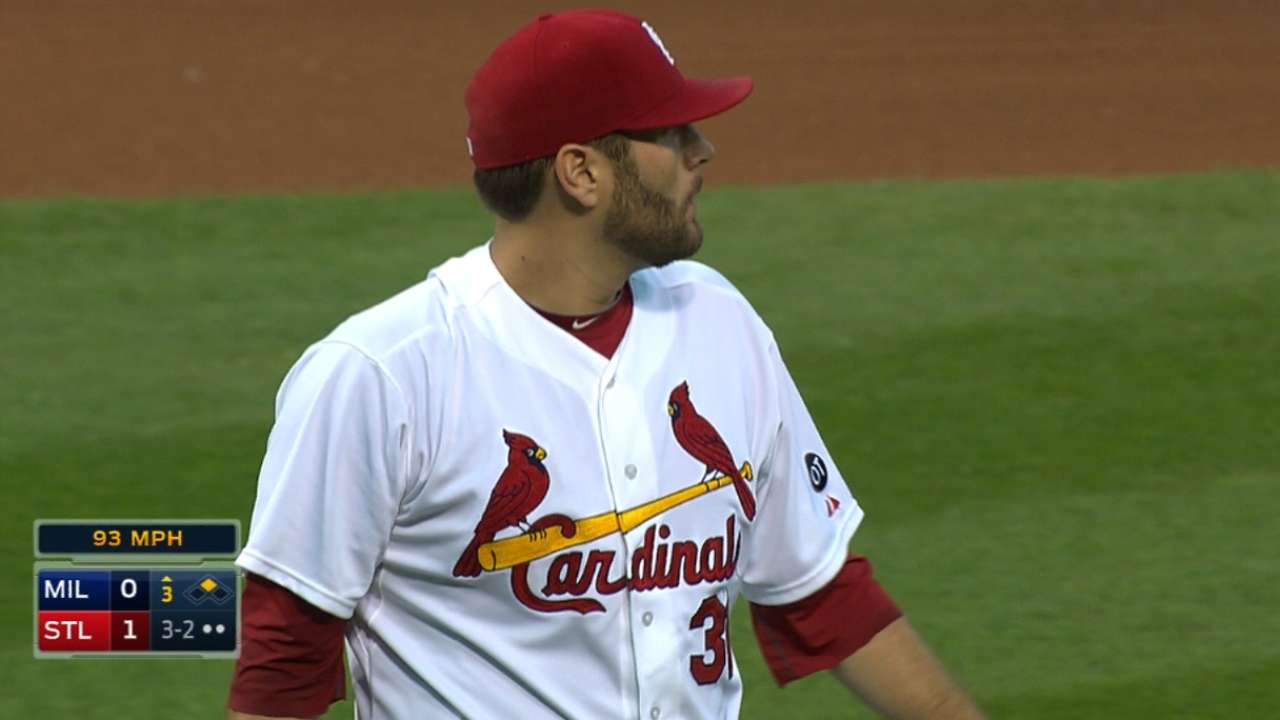 ST. LOUIS -- Lance Lynn mixed in some offspeed pitches while warming up in the bullpen before his 11th start of the season, Tuesday night's 1-0 win over the Brewers at Busch Stadium.
"You never know when you might need it," he said.
As it turned out, Lynn didn't need anything except the fastball in his season-high 7 2/3 innings of work, as he picked up his fourth win of the year.
"Whatever the pitch count was," Lynn said, "that's how many fastballs I threw."
Told that his pitch count was 118, the 28-year-old right-hander conceded that he actually did throw one offspeed pitch during his five-hit, five-strikeout outing.
The types of fastballs Lynn threw varied, though, and manager Mike Matheny left impressed with the command displayed by the pitcher whose consistency is helping anchor a staff that boasts the lowest collective ERA in the Majors despite the absence of ace Adam Wainwright.
"He was great, and really is finding a feel for manipulating the fastball with cuts, sink and four-seam," Matheny said. "Not many guys can get away with what he's doing. But he's locating it so well and taking off a little bit to put more run on, and he's doing a real nice job."
Lynn conceded that on occasions, catcher Yadier Molina didn't even offer signals, knowing that a fastball of some sort was coming.
"I just throw it and it does what it does," Lynn said.
Lynn declined to specify at what point in the game he threw his lone offspeed pitch, other than to say that an out was recorded on the pitch. But he didn't shut the door on the possibility of mixing a few more curveballs and changeups into his future outings.
He can always practice them in the bullpen.
"It's just part of evolving as a pitcher," he said. "You never know when you get older when you might need more pitches, so why not work on them now?"
David Cobb is an associate reporter for MLB.com. This story was not subject to the approval of Major League Baseball or its clubs.