Dozier's dazzling 'D' appreciated by Twins
Second baseman makes pair of sparkling plays, including key double play vs. Ortiz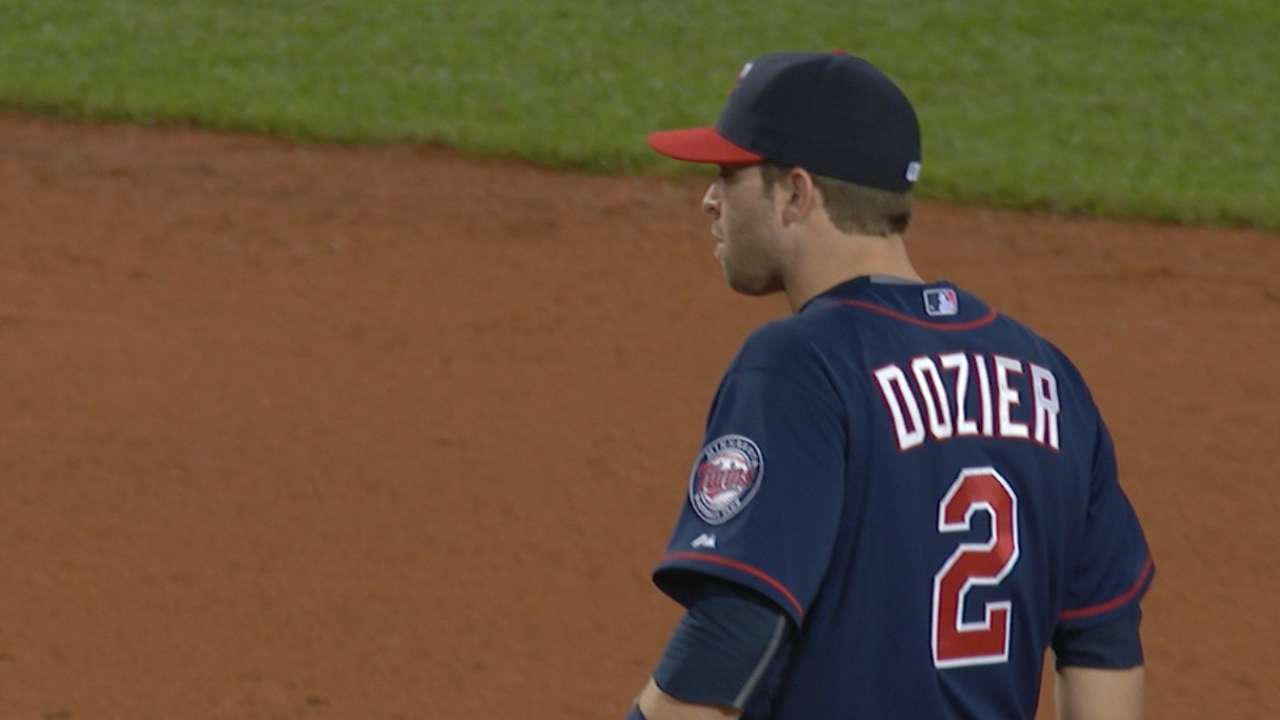 BOSTON -- The Twins kept themselves in a scoreless tie for six innings on Tuesday night before eventually falling, 1-0, to the Red Sox at Fenway Park. Two eye-opening defensive plays from second baseman Brian Dozier played a major role in prolonging that deadlock.
In the fourth inning, Dozier made a nice break on Pablo Sandoval's grounder and laid out to secure the ball in his outstretched glove before throwing to first base for an out. The play capped Twins pitcher Mike Pelfrey's third perfect frame over the first four innings.
"I was thinking, 'Just get there,' and he made an unbelievable play in a huge spot," Pelfrey said.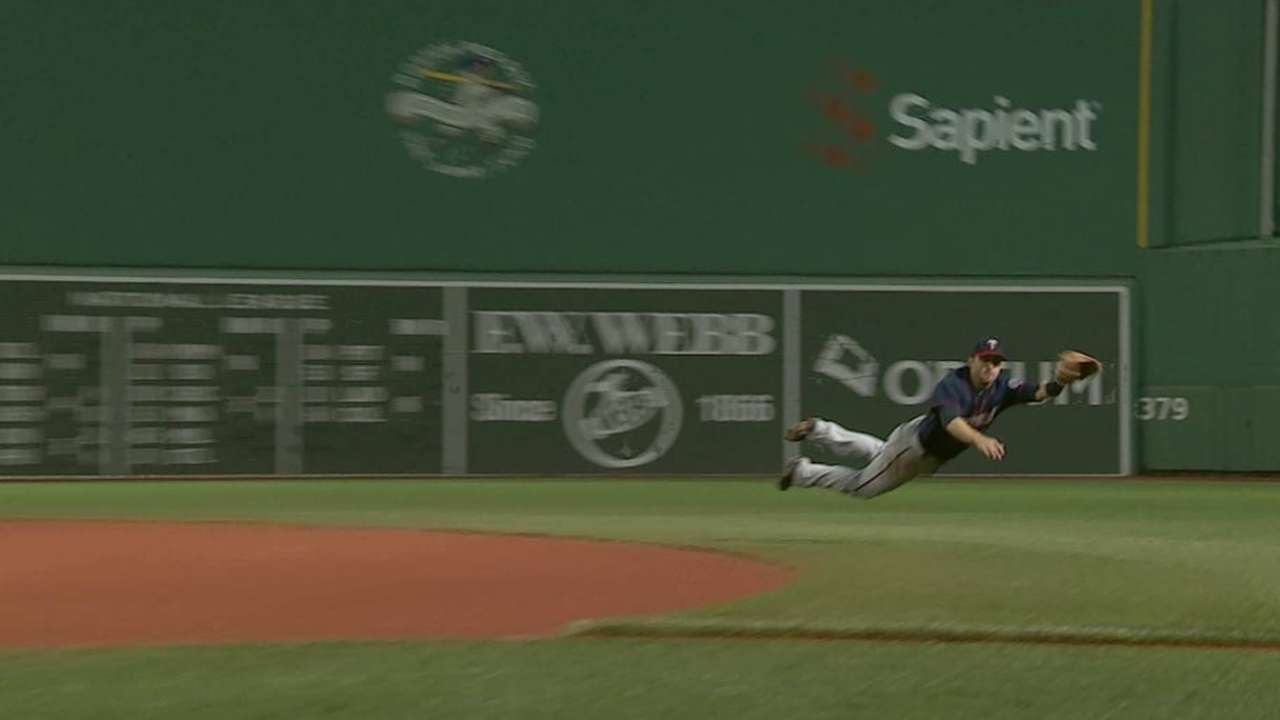 His more crucial moment would not arise until the sixth inning. With runners on first and second and no outs, Dozier dashed across the middle to field a hard-hit David Ortiz chopper and flipped it to shortstop Danny Santana to help key a 4-6-3 double play that extended Boston's scoring drought.
"With David up there, you got the double-play ball, Dozier made a really nice play," Twins manager Paul Molitor said. "A lot of good plays defensively."
"I only struck out one guy in seven [innings]. These boys had to get 20 outs behind me," Pelfrey said. "They did it playing good defense like they have been all year."
Dozier, perhaps more known for his contributions at the plate, leads the Twins with nine home runs and an .840 OPS this season. However, he has also committed just one error and is tied for sixth among second basemen for participating in 31 double plays.
"To me, I always think he's one of the best second basemen in the game," Pelfrey said. "There's a lot of good ones out there. In my mind, we're lucky to get to watch him play every day. Being a second baseman and hitting 24 homers last year was pretty impressive, but his defense is really, really good. He gets to a lot of balls, range is really good. Day in and day out he's making plays."
Alec Shirkey is an associate reporter for MLB.com. This story was not subject to the approval of Major League Baseball or its clubs.