Royals miffed by 'call stands' in decisive 8th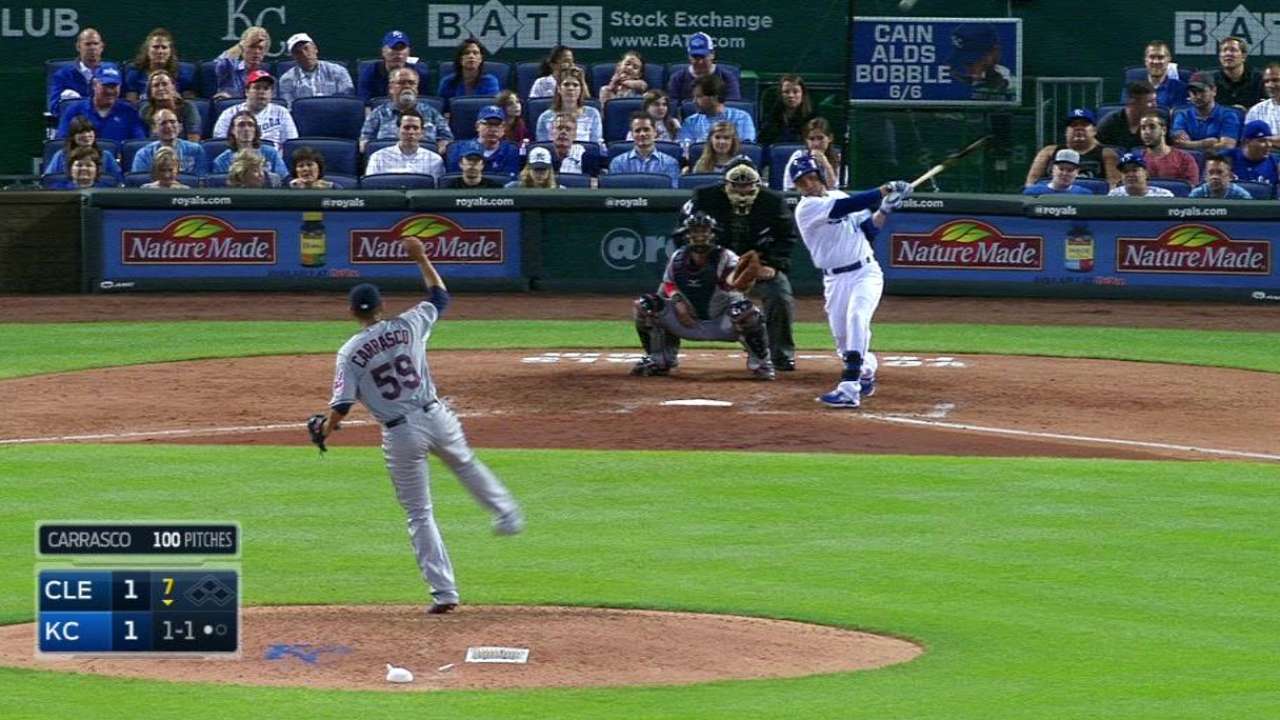 KANSAS CITY -- The play of the game wasn't necessarily Brandon Moss' home run for the Indians or Michael Brantley's RBI single in the eighth.
To the Royals, Tuesday night's 2-1 loss was decided a replay of an attempted double play in the top of the eighth inning that ultimately led to the winning run.
It started when the Indians drew a leadoff walk against Wade Davis with the score tied 1-1. Jose Ramirez then grounded to second, and the Royals believed they turned a double play. But Ramirez was ruled safe at first.
Royals instant replay coordinator Bill Duplissea immediately gave the indication to manager Ned Yost to challenge.
"Whenever I have a pretty good idea [on a call], I look into the dugout," first baseman Eric Hosmer said. "As a first baseman sometimes you can tell by the ball hitting your glove and feeling the runner's foot hit the bag. That was definitely one I felt and I felt he was out 100 percent."
The crowd at Kauffman Stadium, too, believed Ramirez was out when a replay was showed on the giant video board in center field.
But the ruling came back from New York after two minutes, 52 seconds: The call stands. In the parlance of the review system, a "Call Stands" ruling means that there was insufficient video evidence to overturn the call on the field.
"I was shocked when they called him safe," Yost said. "I don't know what they're looking at. … I asked Billy [Duplissea], is there anything in there that would lead you to believe the call would be inconclusive? And he said, 'No.'
"But they might have more angles."
Hosmer was in disbelief, too.
"To be honest with you, I only looked at it on the big screen," Hosmer said. "To me, he's out 100 percent."
The Indians, though, immediately capitalized on another break when Jason Kipnis hit a potential double-play grounder to second baseman Omar Infante, who bobbled the ball. The Royals only got the force at second.
"That's a play he makes 99 times out of 100," Yost said of Infante.
After a walk, Brantley delivered what turned out to be the decisive and the first run off Davis this season after 22 innings.
"He pitched pretty good," Yost said. "Not much you can do there."
Jeffrey Flanagan is a reporter for MLB.com. Follow him on Twitter at @FlannyMLB. This story was not subject to the approval of Major League Baseball or its clubs.