Ruf seizes rare opportunity with first walk-off hit
In fourth plate appearance since May 24, pinch-hitter drives in winning run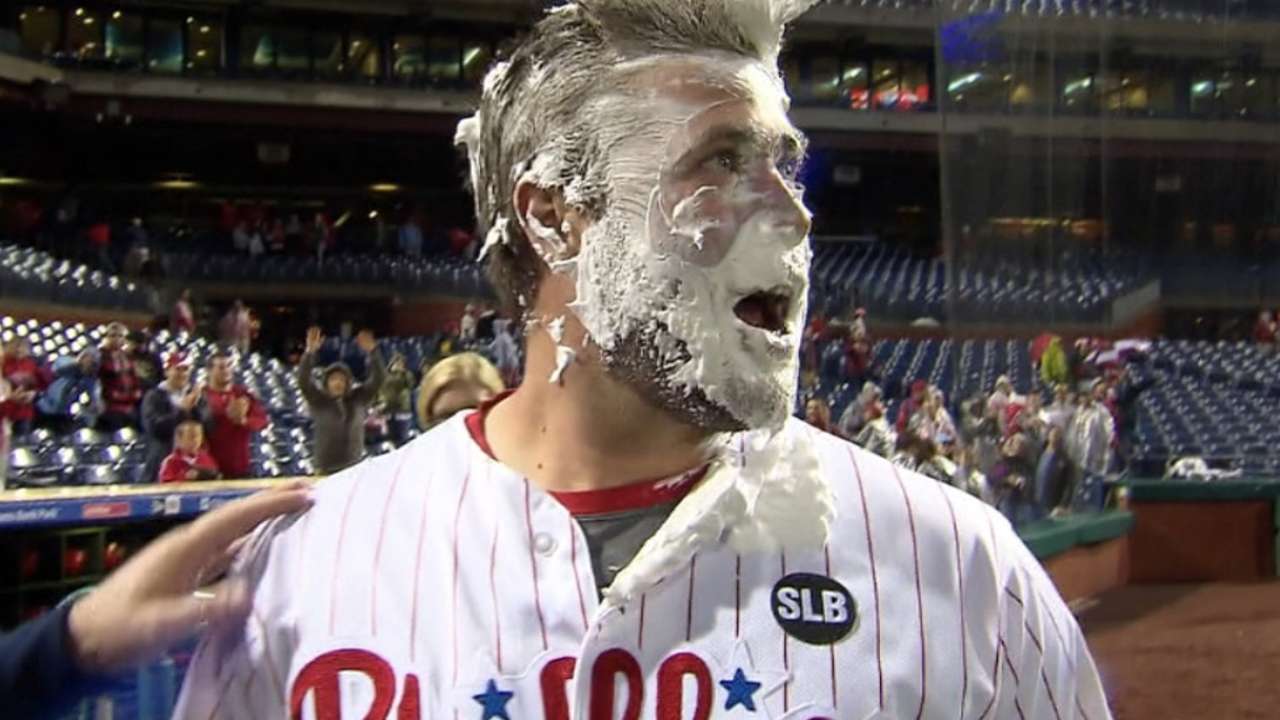 PHILADELPHIA -- The opportunities have been few and far between for Phillies outfielder Darin Ruf, but he took advantage Tuesday.
He hit a 1-1 fastball to right field in the bottom of the ninth inning against Reds left-hander Tony Cingrani to score the winning run in a 5-4 victory. It was the first walk-off hit of Ruf's big league career.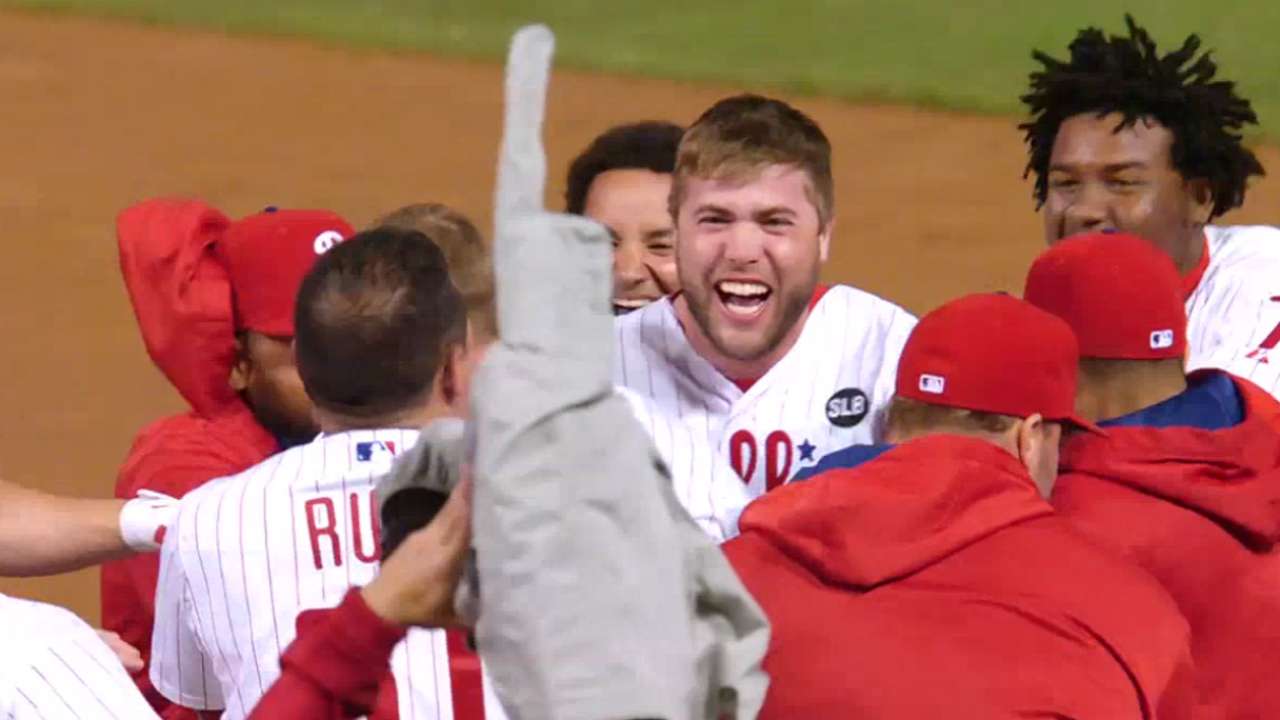 "He was trying to come in all three times, I think," said Ruf, who pinch-hit for Phillies closer Jonathan Papelbon. "The first one he missed away. The second one I just missed. The third one was pretty much the same as the second one. I just tried to stay a little shorter [with my swing] and use the middle of the field. Just trying to barrel it up, or get jammed and break my bat, like I did."
It was Ruf's fourth plate appearance since May 24. His playing time has dwindled recently, especially with Cody Asche back in the big leagues and playing every day in left field. That is a spot where Ruf had played occasionally, but with Asche in left, Ryan Howard at first base and the Phillies uninterested in Ruf in right, playing time is expected to remain limited.
"That's where he's settled into right now," Phillies manager Ryne Sandberg said about Ruf's role on the team as a part-time player. "The potential is there. I had a lot of confidence in that spot with him, and he came up big. But I still view him as a guy that can swing the bat from the right side."
Ruf is hitting .225 (20-for-89) with six doubles, three home runs, 10 RBIs and a .669 OPS in 37 games. He had been 1-for-10 as a pinch-hitter this season, and .091 (3-for-33) as a pinch-hitter in his career.
"It definitely feels good," Ruf said about coming through with a clutch hit. "I haven't had the best numbers pinch-hitting. I feel like I've had some good at-bats in some situations, but it was good to be there in that situation and still have the confidence from the manager and from myself to be able to get the job done."
Todd Zolecki is a reporter for MLB.com. Read his Phillies blog The Zo Zone, follow him on Twitter and listen to his podcast. This story was not subject to the approval of Major League Baseball or its clubs.