Hand chips in at dish in second solid start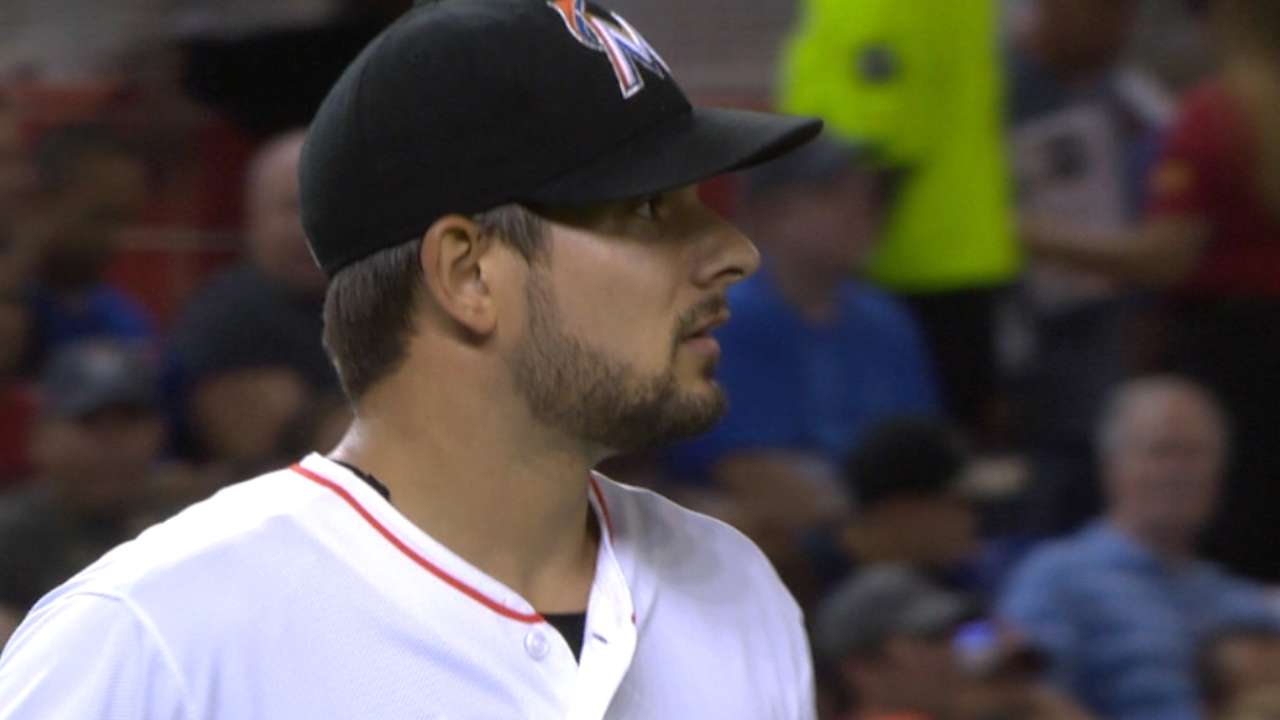 MIAMI -- With a depleted rotation, the Marlins are relying on Brad Hand to provide some quality innings. The left-hander did just that on Tuesday night, and he even started a big inning with his bat.
Hand gave up two runs in six innings. Still, he was trailing by a run in the fifth when he led off with a single that set up Marcell Ozuna's three-run double in Miami's 5-2 win over the Cubs at Marlins Park.
"I can hit a little bit," Hand said. "I used to be able to do it in high school, but you just don't get as many reps here and you lose the feel."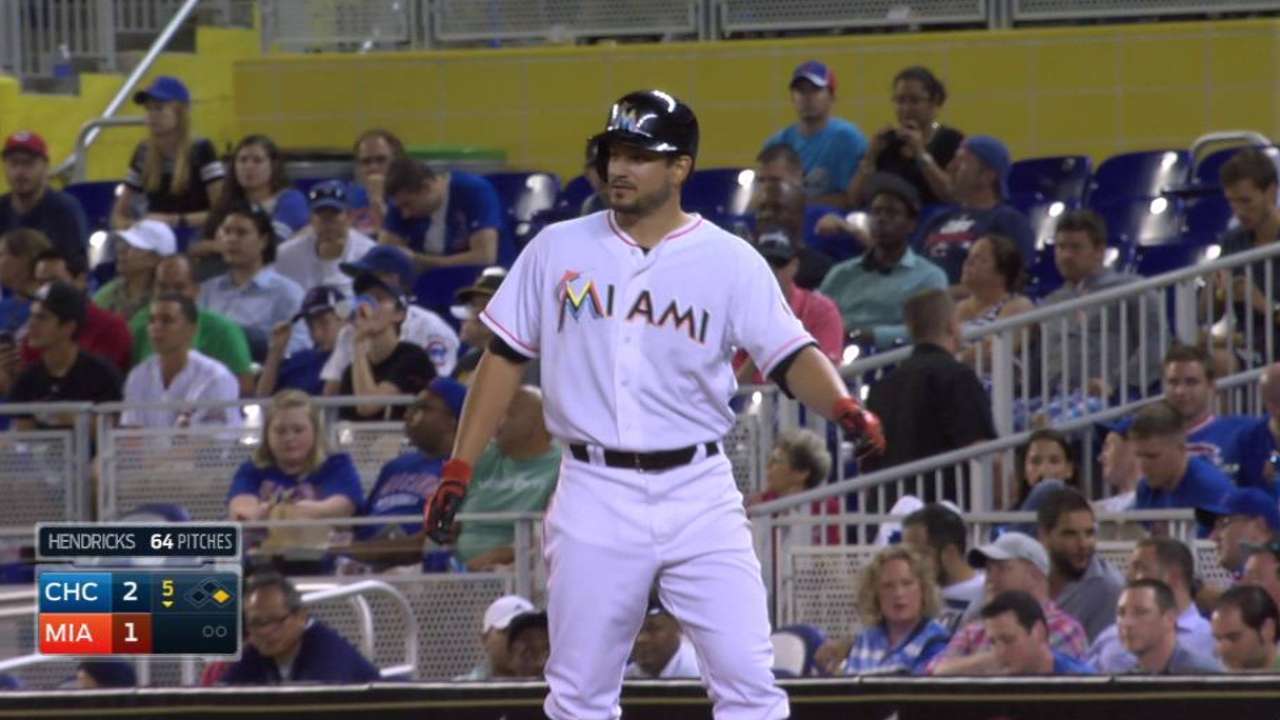 In his career, Hand has swung back and forth from starter to reliever. After throwing five scoreless innings at Pittsburgh last Wednesday, Tuesday's outing vs. the Cubs was his second start -- and first win -- of the season. He is now 6-19 in his career.
At the plate, he was 3-for-53 before singling off Kyle Hendricks to open the fifth.
"He's got a good two-seamer," Hand said. "I was just looking for a pitch I could hit right back up the middle. It ran away, and it broke my bat actually."
Miami loaded the bases with no outs, and Hand was on third in an uncomfortable situation with Giancarlo Stanton at the plate.
"I was pretty nervous when Stanton was hitting and I was on third," Hand said. "The whole time I'm thinking what I'm going to do if the ball comes at me, because it can kill you.
"I've got to score if he hits a ground ball. I was just thinking, 'Turn my back and let it hit me in the back.'"
Hand did eventually score with two outs on Ozuna's double. From that point, he worked around a leadoff double to Junior Lake in the sixth inning, and Miami prevailed.
"He's one of these little bit effectively wild [pitchers], but in a good way, because he can execute a pitch when he needs to," manager Dan Jennings said of the lefty. "He started in about the third inning to get the breaking ball over, and once he does, it can really open both sides of the plate. He's very effective when he can do it."
Joe Frisaro is a reporter for MLB.com. He writes a blog, called The Fish Pond. Follow him on Twitter @JoeFrisaro and listen to his podcast. This story was not subject to the approval of Major League Baseball or its clubs.