Guthrie pleased with solid bounce-back start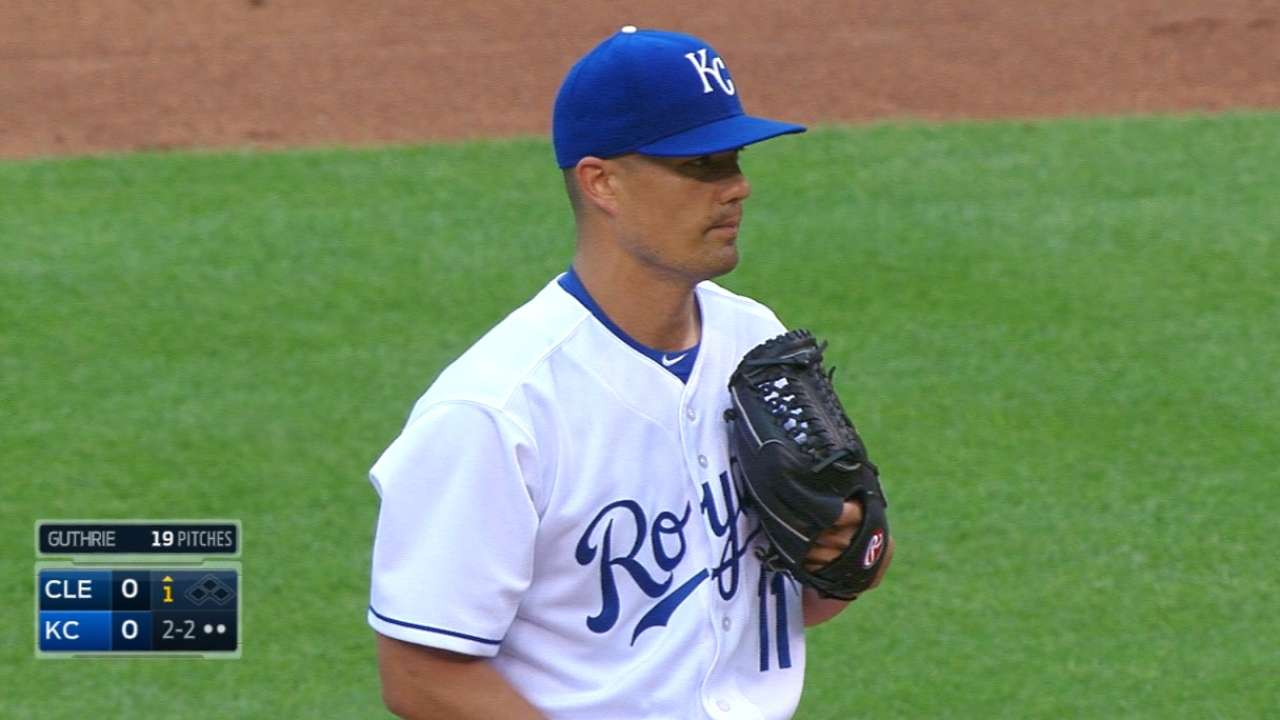 KANSAS CITY -- If nothing else, Royals right-hander Jeremy Guthrie was simply happy to get through the first inning on Tuesday night without any catastrophes.
In his previous start, Guthrie gave up 11 runs in one-plus innings against the Yankees. This time, though, Guthrie bounced back and was terrific. He went 5 2/3 innings and allowed only three baserunners, leaving with the score tied in the Royals' eventual 2-1 loss to the Indians.
Guthrie's final line in the no-decision was 5 2/3 innings, one earned run with one walk and one strikeout.
"For me, once I got three outs and there weren't 11 runs on the board, I felt grateful," Guthrie said. "It was just a better start today."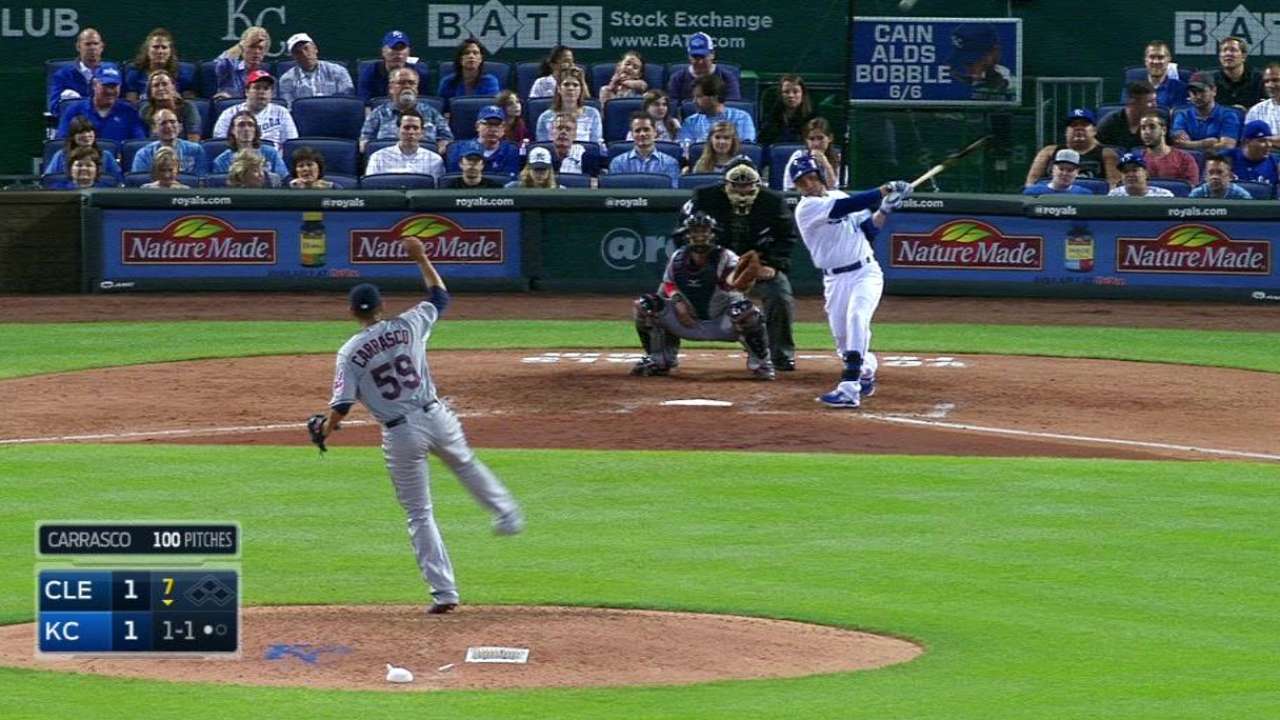 Still, there was level of frustration inside the Royals' clubhouse after not getting a double-play call in the eighth inning and also not getting a swinging strike three on Brandon Moss, who then homered off Guthrie.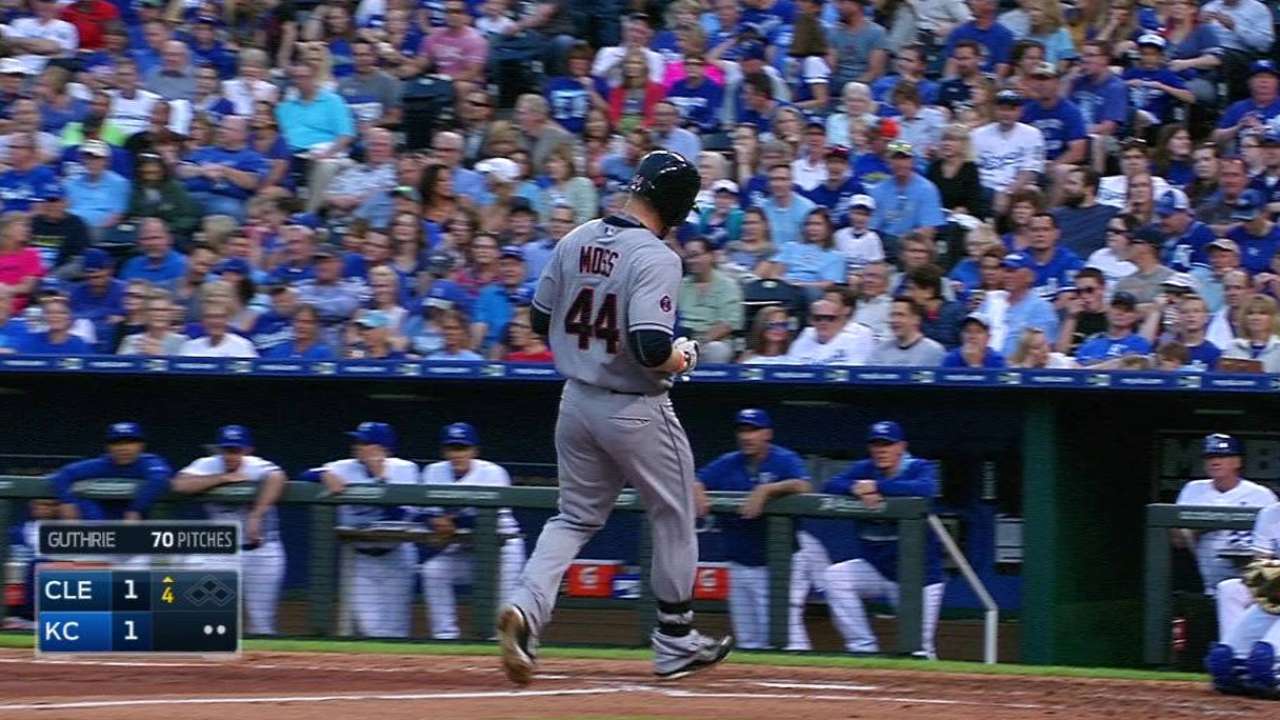 "We didn't get a couple calls tonight, but that's baseball," first baseman Eric Hosmer said.
"You try to control the things you can control," Guthrie said. "I gave up a couple hits, the home run to Moss and the last hit to [Carlos] Santana, but I was doing what I was trying to do out there."
As for the swing by Moss that was ruled a checked swing?
"I didn't see it," Guthrie said. "Checked swings are hard for pitchers to see. But the guys that had the angle thought it might not have been a checked swing. I never really know. I was more focused more where the pitches were."
And the pitch that Moss homered on wasn't where Guthrie wanted it.
"You try to make him hit a pitch he's not comfortable with, but I kind of got a ball down and in, and that's in his happy zone -- which is low and in," Guthrie said.
Jeffrey Flanagan is a reporter for MLB.com. Follow him on Twitter at @FlannyMLB. This story was not subject to the approval of Major League Baseball or its clubs.