With Buchholz rolling, Sox hope to follow lead
Starter battles illness to toss 8 shutout innings, boasts 1.95 ERA over last 5 starts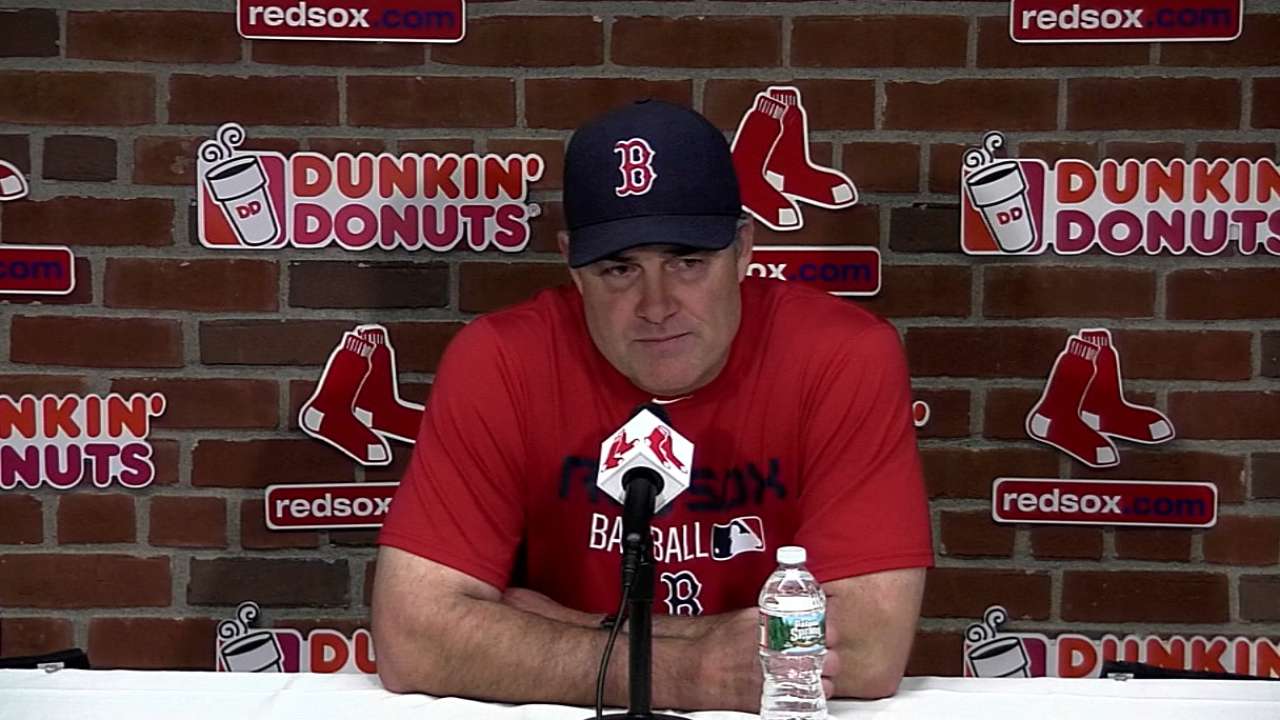 BOSTON -- The resurgence of Clay Buchholz -- hidden by his misleading 3-6 record -- could wind up being a crucial development.
On a night the Red Sox badly needed a win, Buchholz was magnificent, firing eight brilliant innings while walking two and striking out eight as the Red Sox shut out the Twins, 1-0, on Tuesday.
This, despite the fact he was dealing with an illness.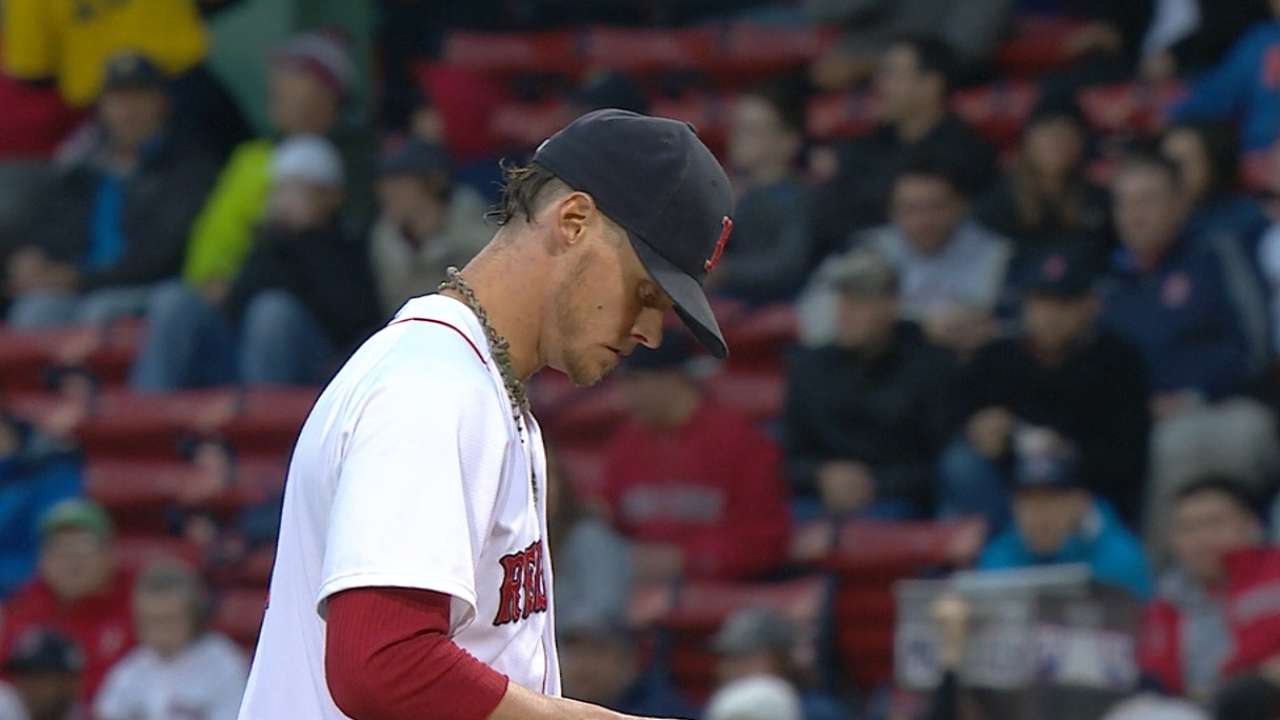 "Definitely, I didn't feel 100 percent, but it was no reason for me to skip a start," said Buchholz. "I told them I would go out there and give what I got, and fortunately I was able to give them eight innings."
Through those eight innings, Buchholz threw only 92 pitches. But he didn't get a chance for his seventh career shutout.
"If it was any other day and I felt good, and that's how the game was going, I wasn't going to let him take me out of the game," said Buchholz. "But I was gassed, and I would rather give Koji [Uehara] a clean inning to work with rather than having him pull me with a runner on base. I was definitely OK with that."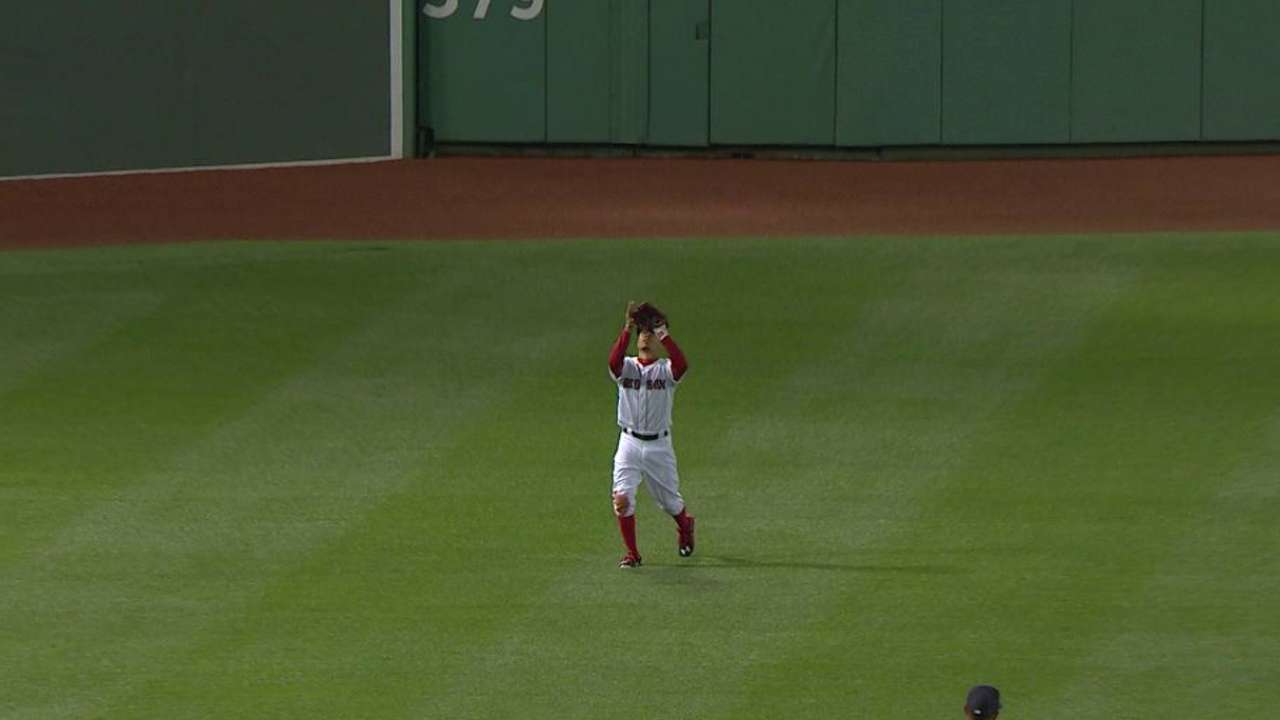 The Red Sox are more than OK with how Buchholz has pitched in recent weeks.
Over his last five starts, Buchholz has a 1.95 ERA. In that span, he's lowered his ERA from 6.03 to 3.82.
"Yeah he's been on a real good run," said Red Sox manager John Farrell. "He's certainly kept us in ballgames, given the few runs he's allowed over the last four starts. It's been very strong for him. And he's doing such a good job when it comes to repeating his delivery. When you see the number of swing and miss that he's getting with his changeup and his curveball, he's on a good little run right now."
The Red Sox, at 23-29, now need to get on a run themselves.
"Every game is big from here on out. Obviously we haven't played up to the caliber of players we have on this team," said Buchholz. "The bar is set pretty high for this club. There's nobody in this clubhouse that doesn't expect that. I don't think anybody would want it any other way. We're going to try and get on a roll after today. We're moving on into a doubleheader tomorrow, so hopefully we can get on track."
Ian Browne is a reporter for MLB.com. Read his blog, Brownie Points, and follow him on Twitter @IanMBrowne. This story was not subject to the approval of Major League Baseball or its clubs.