Simon's gritty outing undone by miscues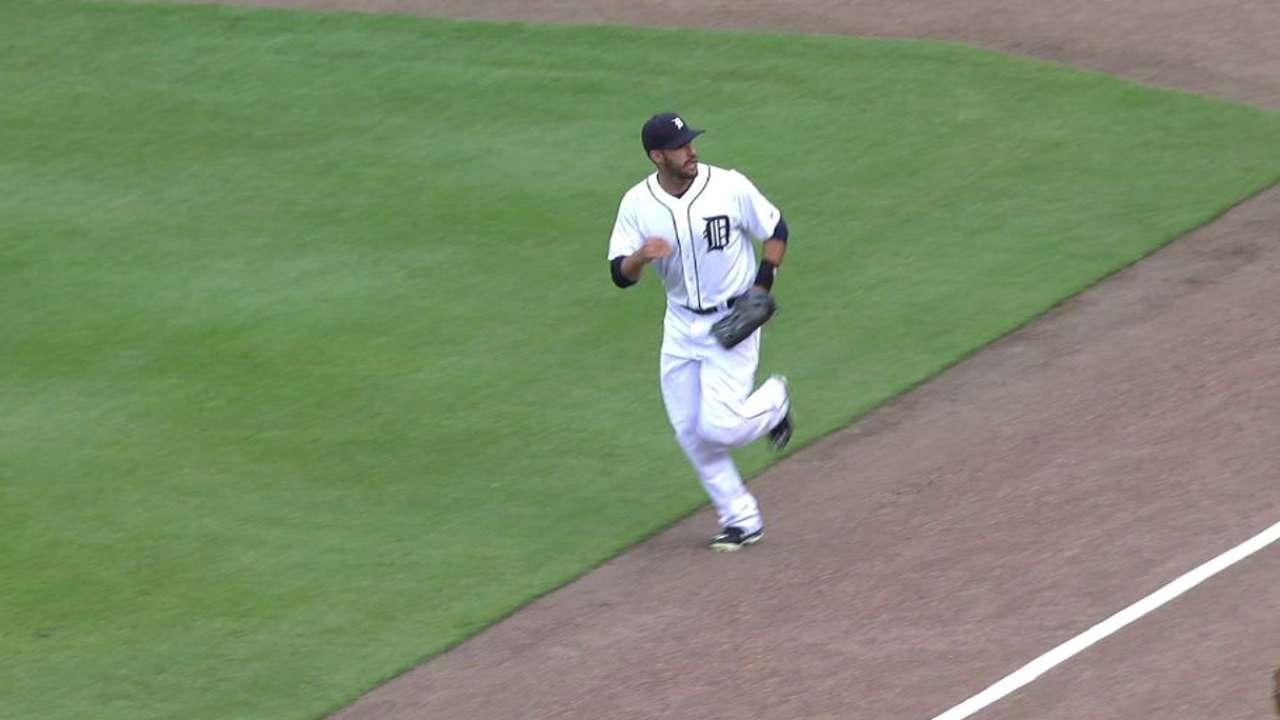 DETROIT -- Two pitches after being pulled against the Athletics on Tuesday night at Comerica Park, starter Alfredo Simon watched what could have been a quality outing become his third loss of the season.
Oakland left fielder Ben Zobrist hit a go-ahead grand slam on an 0-1 changeup from reliever Angel Nesbitt, leading the Athletics to a come-from-behind 5-3 win and handing Detroit its fifth straight loss.
Simon, who had rebounded from early control issues and didn't allow a hit until the fifth inning, was a victim of defensive miscues in the decisive seventh frame. After Brett Lawrie took second on a wild pitch, shortstop Jose Iglesias fielded a ground ball deep in the hole and flipped to third, but Nick Castellanos bobbled the ball, allowing Lawrie to slide in safely. The next batter, Eric Sogard, hit a grounder to Ian Kinsler, but the second baseman fired home instead of taking the out at first. Lawrie, who never made a serious break for home, retreated to third, giving the Athletics the bases loaded with one out.
Billy Burns singled on the next pitch to drive in Oakland's first run and end Simon's night, but his line wasn't complete until Zobrist's line drive cleared the right-field wall moments later.
"When something happens like that, there's nothing you can do," Simon said. "That's baseball."
It certainly had been anything but baseball for the right-hander during the days prior. Simon, who was on the bereavement list until Tuesday, posted on social media last week that his father had passed away in the Dominican Republic.
"I just tried to pull everything together," Simon said.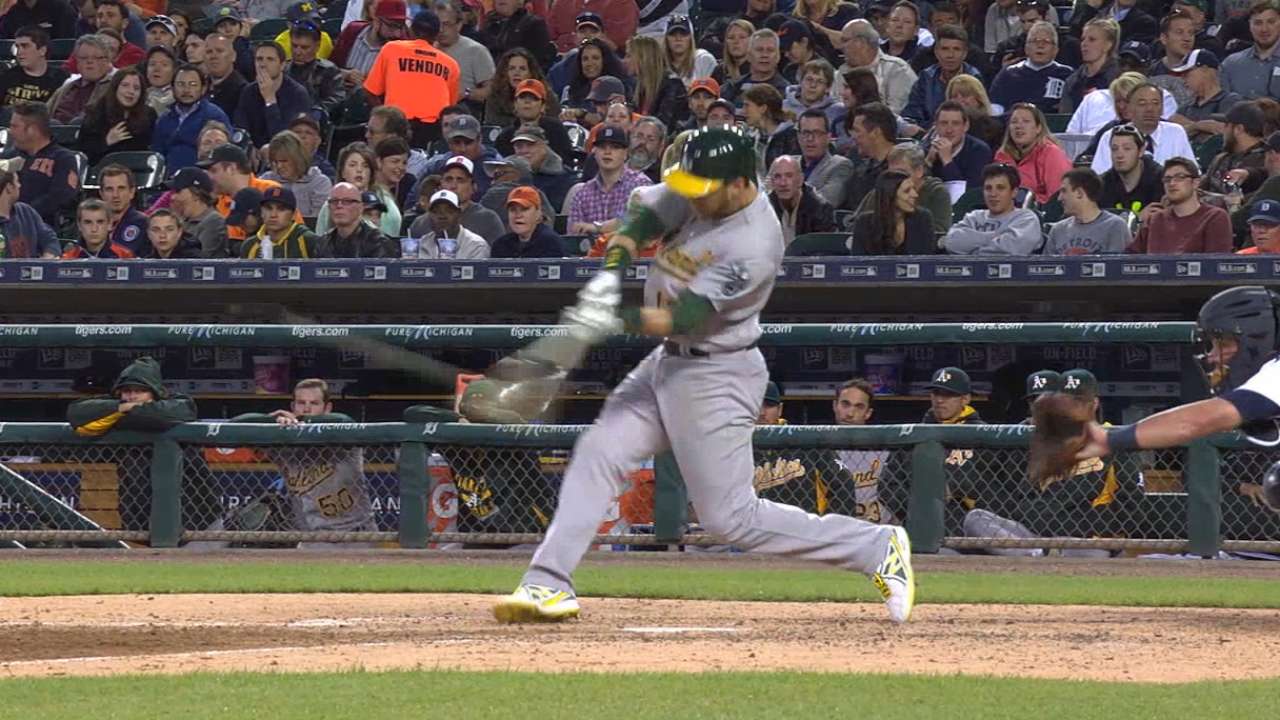 In the first inning, it seemed as if the right-hander would be limited to a short outing in his return. He issued back-to-back walks to Zobrist and Stephen Vogt -- the latter on four pitches -- and catcher James McCann said Simon was rushing his delivery. But Simon responded by inducing a weak groundout from designated hitter Billy Butler, and Josh Reddick followed by flying out on a first-pitch fastball.
Simon then retired the next eight batters he faced -- including striking out the side in the second -- before three consecutive two-out walks loaded the bases in the fourth. The righty escaped that jam with a Marcus Semien flyout.
"For a guy that's been dealing with off-the-field family stuff, it's an unbelievable outing for him," McCann said. "That's all you can ask from him in that situation."
Simon finished with six strikeouts and allowed four hits over 6 1/3 innings. But the Tigers managed just three runs -- all of which came in the fourth inning -- and didn't produce a baserunner after falling behind in the seventh.
"[Simon] gave us the opportunity to get a win, which is what you expect out of your starter," manager Brad Ausmus said. "That's what he did today, and we just didn't do it."
Alejandro Zúñiga is an associate reporter for MLB.com. Follow him on Twitter @ByAZuniga. This story was not subject to the approval of Major League Baseball or its clubs.