Zobrist, A's make Tigers pay for miscues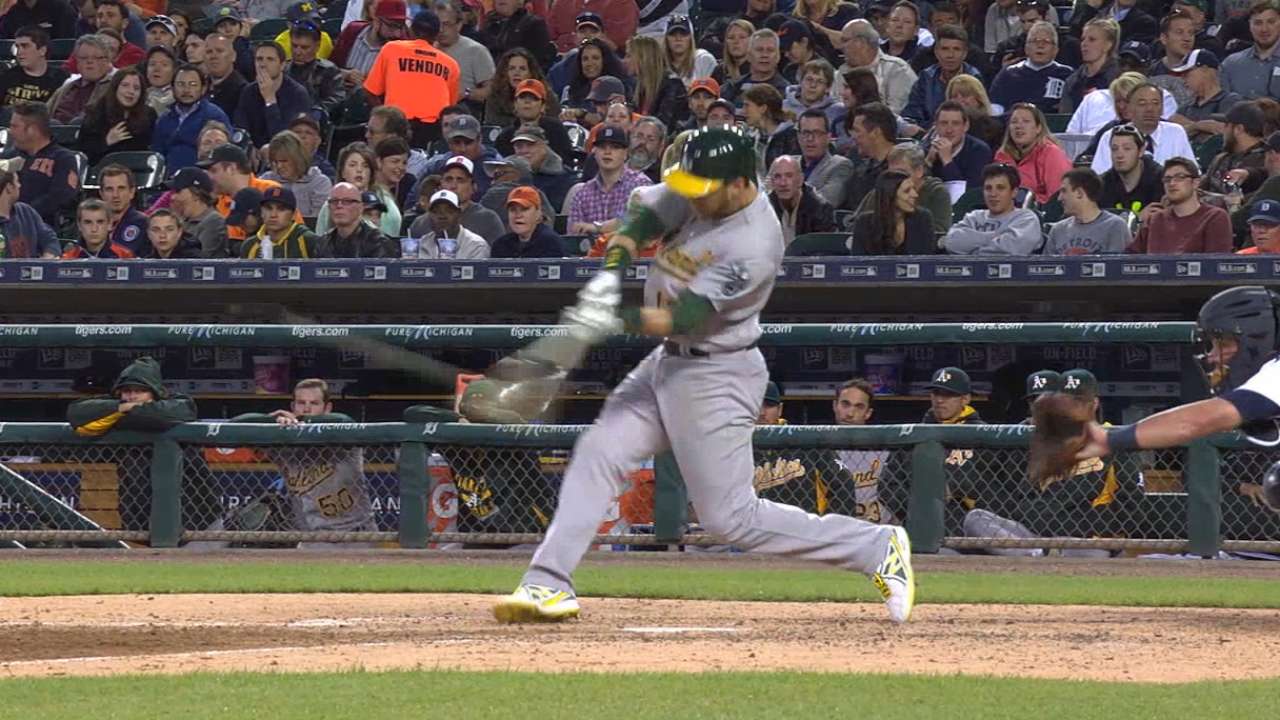 DETROIT -- The tide is turning, and the A's are suddenly cashing in on the kinds of gift-wrapped mistakes they so freely handed out for much of the season.
Ben Zobrist made Detroit pay for a pair of misexecuted plays by capping a messy and wild seventh frame with his sixth career grand slam to lead the A's past the Tigers, 5-3, in Monday's opener.
Oakland has won seven of its last 10.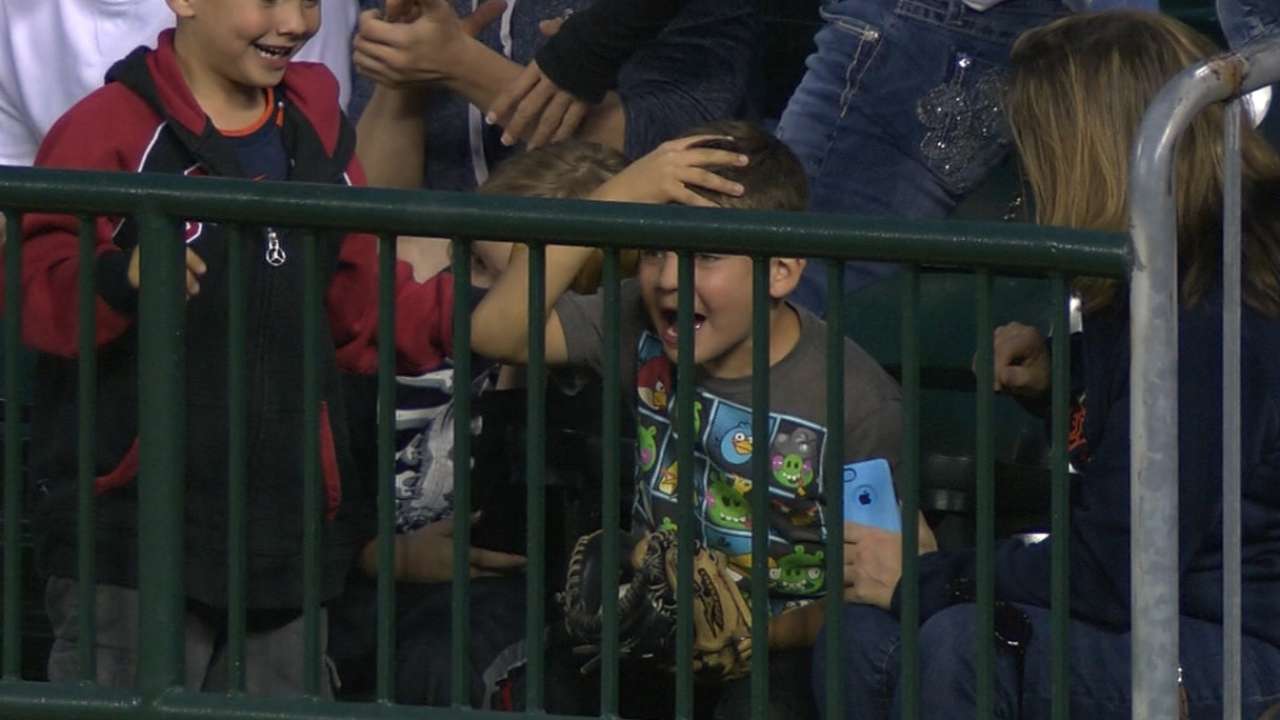 "You get a couple plays there that go our way in that inning that maybe hadn't gone our way all year," said starter Kendall Graveman, who worked six innings. "That gave us a little confidence, a little boost. And once that went out, that was a really good feeling in the dugout there."
The A's were unable to score in each of the first six innings before a leadoff single from Brett Lawrie in the seventh changed the course of the game. Lawrie advanced to second on a wild pitch from starter Alfredo Simon, and he was nearly tagged out at third on Marcus Semien's one-out infield single, but third baseman Nick Castellanos couldn't corral the throw from shortstop Jose Iglesias. That set the stage for the true oddity of the game.
Detroit second baseman Ian Kinsler fielded Eric Sogard's ground ball and threw home to try and cut down Lawrie, except Lawrie remained at third, loading the bases for Billy Burns, who came through with an RBI single to chase Simon and cut Detroit's lead to 3-1.
That's when Zobrist greeted rookie right-hander Angel Nesbitt with an 0-1 line drive that barely cleared the right-field wall.
"I didn't think it was going to clear when I hit it, to be honest," said Zobrist. "But I knew I hit it hard enough to go over his head, so I was just happy about that.
"It's big, because I feel like that's happened to us more than it has us taking advantage of their mistakes this year. It had to turn around. It's been turning around gradually, and we're fighting and battling to get back to the kind of team we know we are. Tonight was a step in the right direction."
Said A's manager Bob Melvin: "We've capitalized on a couple plays here recently, which we need to do. We've seen it on the other side of it so many times that it feels good when we get to take advantage of another opportunity and another out."
Jane Lee is a reporter for MLB.com. This story was not subject to the approval of Major League Baseball or its clubs.