Holliday's 45-game on-base streak ends on ejection
Outfielder's feat to start a season a National League record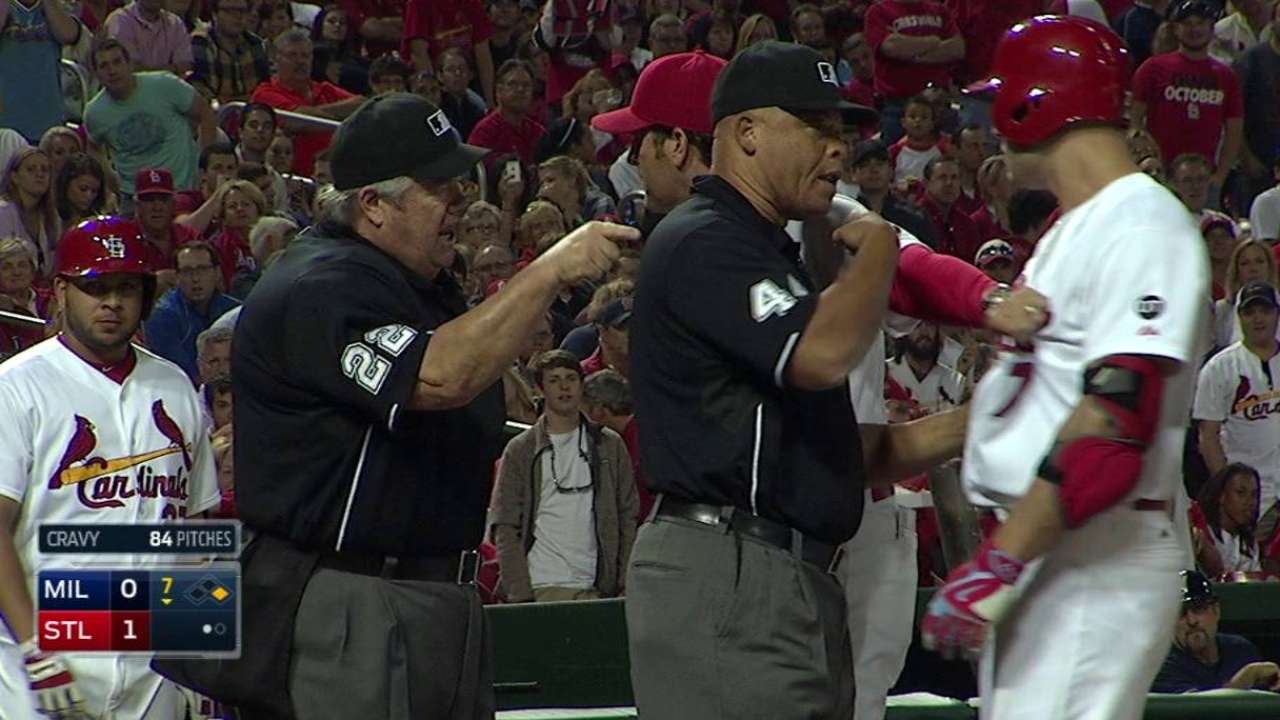 ST. LOUIS -- Matt Holliday's National League-record streak of games reached base to start a season ended in dramatic fashion on Tuesday night at Busch Stadium during the Cardinals' 1-0 win over Milwaukee. The St. Louis left fielder earned a seventh-inning ejection by offering feedback to home-plate umpire Joe West while walking back to the dugout after West called strike three on Holliday with a runner on base and the Cardinals clinging to a one-run lead.
"I have a clean conscience on what I said," Holliday said. "None of it was vulgar. As a player, you have a right to voice your displeasure, especially in that situation. We're trying to score more runs, and I feel like you get the bat taken out of your hands. That's how I saw it."
Cardinals manager Mike Matheny emerged from the dugout when Holliday was tossed and received his first ejection of the year as a crowd of 42,835 fans rose to applaud in defense of Matheny and Holliday.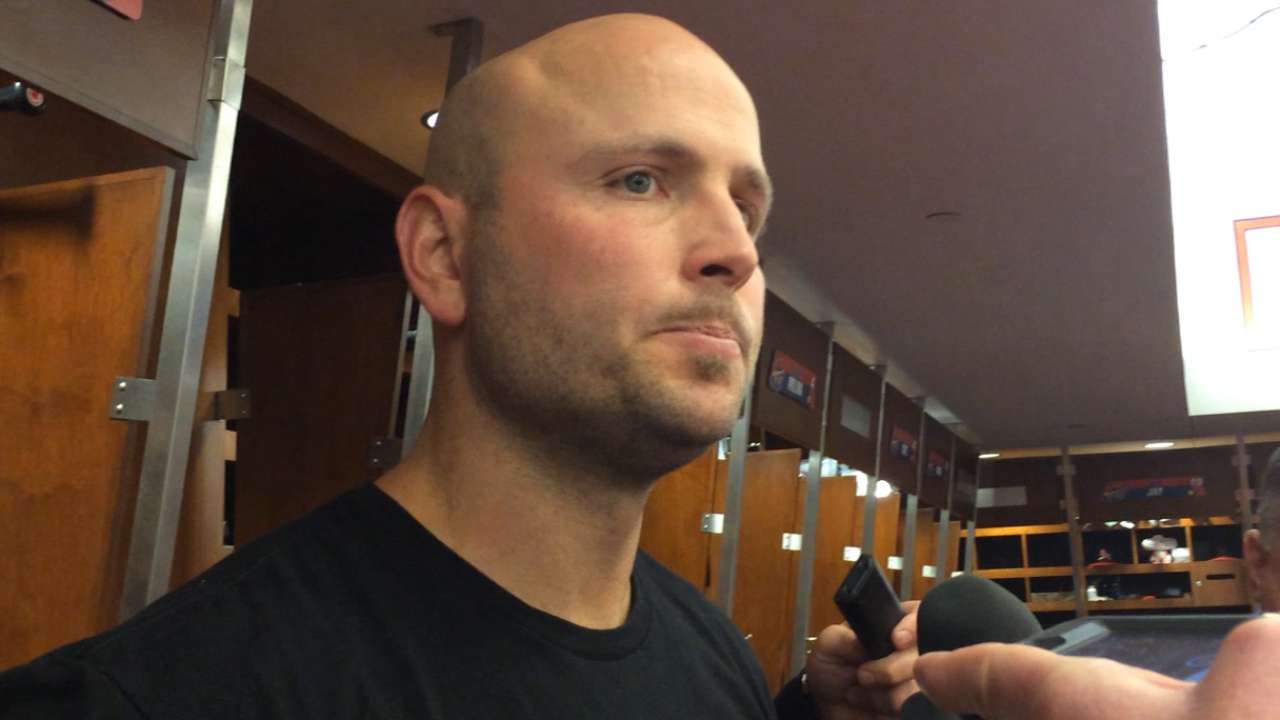 "You watch body language, and you can see when they're just about at their end," Matheny said. "It didn't look like it, but next thing you know our three-hole hitter with a pretty nice streak going gets thrown out of the game. I don't expect them to give extra rope for things like streaks, but I know Matt wasn't swearing at him and that usually holds some value too."
Holliday's spot in the order did not come up again in the game, meaning that regardless of the ejection, Holliday's streak ended with the strikeout.
He flied out to left field in the first and grounded into a double play in the fourth before the seventh inning theatrics. His streak ended eight games shy of tying Derek Jeter's all-time record of 53 straight games reaching base to begin a season that was set in 1999.
"It was a long time," Holliday said. "But it doesn't change the fact that I'm going to be here tomorrow and come in and compete."
Matheny's ejection was the ninth of his managerial career.
"I don't know exactly what it was, but he didn't like that either," Matheny said of his ejection. "That's not a game I want to come out of at that point as well. But I was shocked that he got tossed."
David Cobb is an associate reporter for MLB.com. This story was not subject to the approval of Major League Baseball or its clubs.