Rays 'taking it slow' with Jennings' knee injury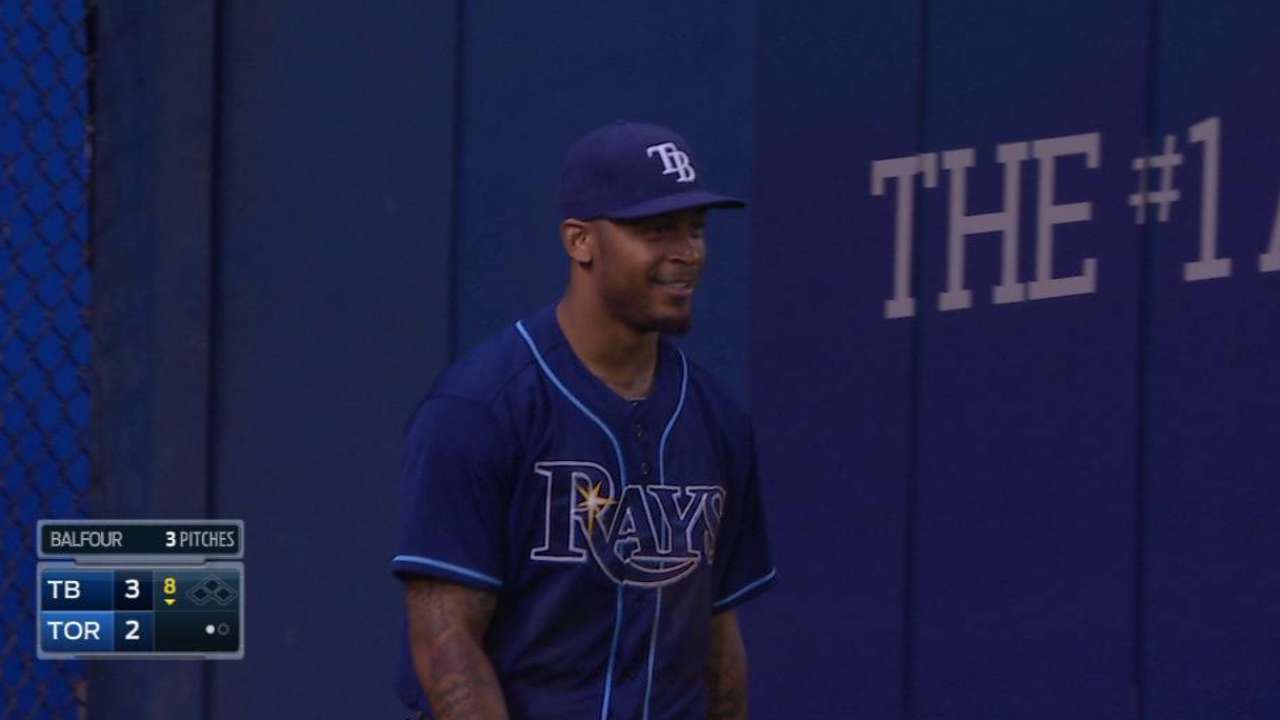 ANAHEIM -- On Monday, Rays manager Kevin Cash told reporters that outfielder Desmond Jennings (left knee bursitis) had two at-bats in an extended spring game on Monday.
He added: "Went OK. Still feeling some things. We'll just keep taking it slow with him."
Jennings went on the disabled list on May 3, retroactive to April 26. Cash was asked on Tuesday if he was surprised by how long it has taken Jennings to return to the team.
"Not really, I'm not a doctor," Cash said. "I know it's an injury and it hurts him, from past experiences, and hearing the guys on the training staff and Des talk about last year. It wasn't something that just kind of gets fixed overnight. I know he's frustrated by it. He wants to get out here.
"He knows and we know that we're a better team when he's in the lineup. I think it's frustating for everybody, but he's doing everything he can to get back."
Because of Cash's tone on Monday regarding Jennings' at-bats, he was asked if Monday's report on Jennings should be considered a setback.
"That I don't know," Cash said. "I'll probably have more information tomorrow once he does come in and [head athletic trainer Ron Porterfield is] there with him."
Jennings has played in 18 games this season and is hitting .222 with no home runs and two RBIs.
Bill Chastain is a reporter for MLB.com. This story was not subject to the approval of Major League Baseball or its clubs.