Henry confident Ortiz will turn season around
With history of backing star slugger, Red Sox owner seeing positive signs in swing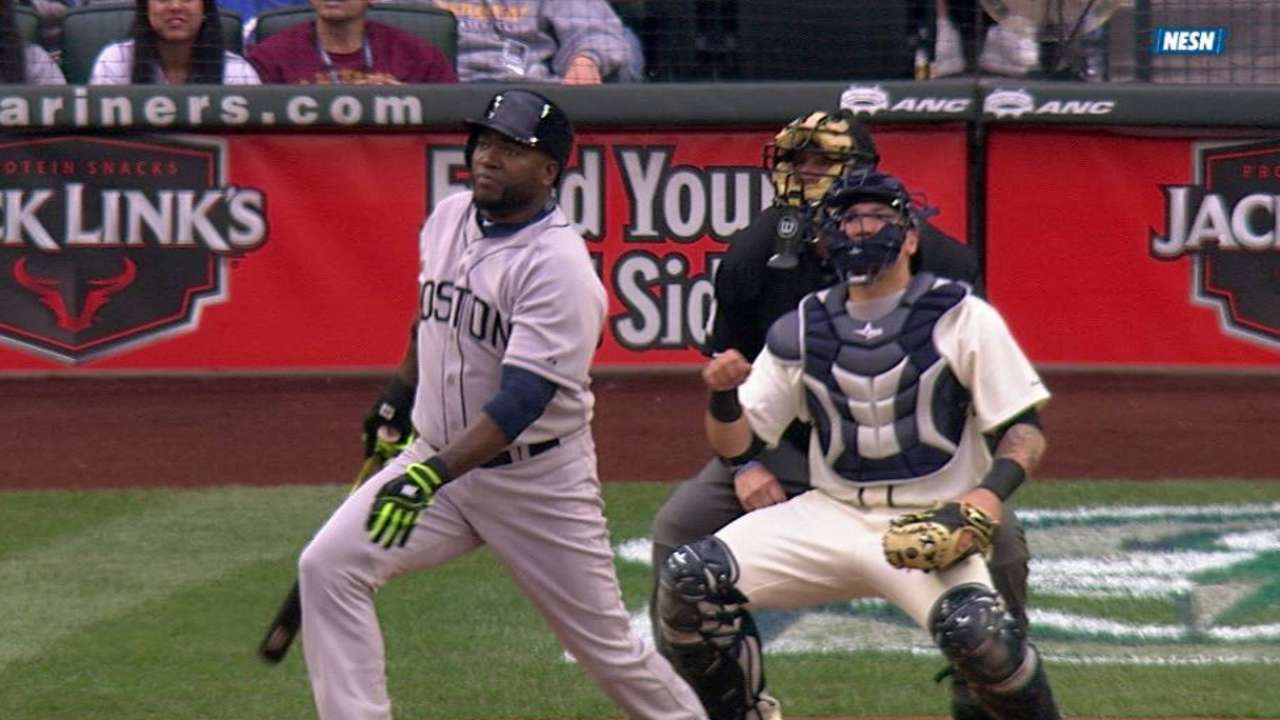 BOSTON -- In 2009, Red Sox owner John Henry didn't listen to the pundits who thought David Ortiz should be released due to an early-season slump of epic proportions. And six years later, Henry continues to back the star slugger, figuring a turnaround will occur soon.
Ortiz was out of the lineup for two games late last week so he could do some extra work in the batting cage.
"To me, at least in the last few games when he came back after a couple games off, he was really driving the ball to the opposite field. To me, that's a big positive," said Henry.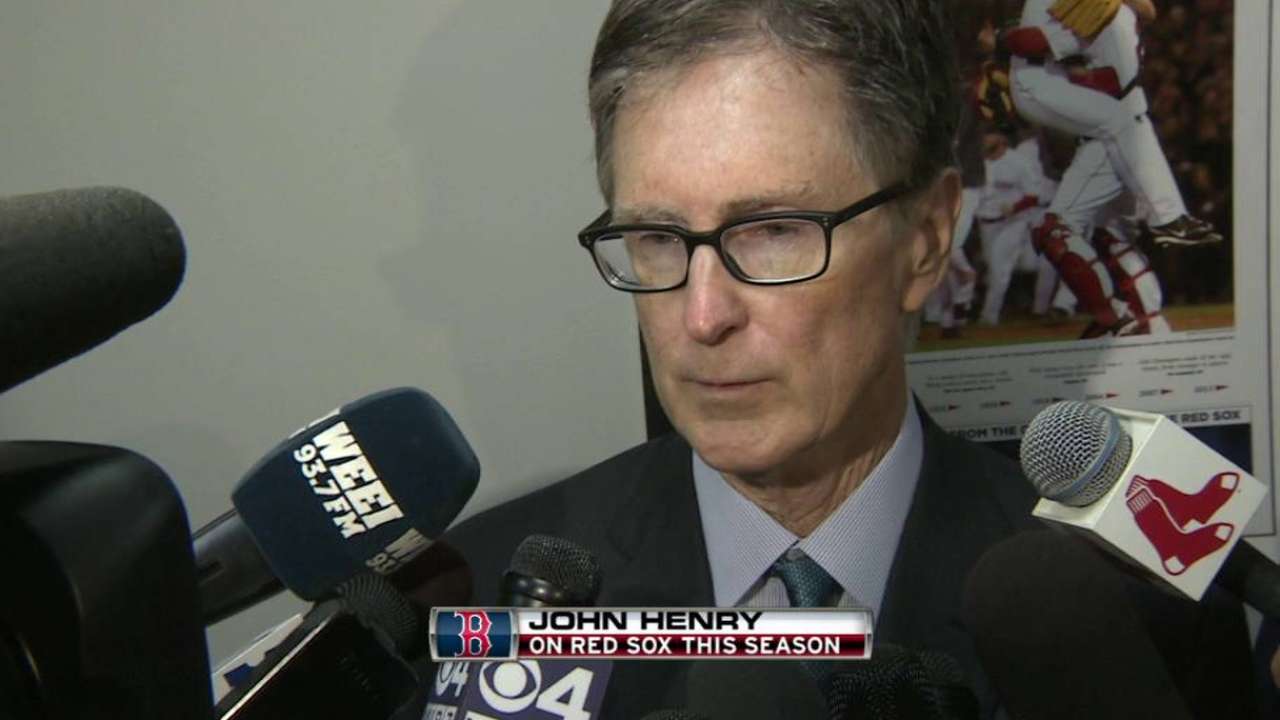 The fact that Ortiz is 39 years old makes it natural to wonder whether his slow start might represent something more than a slump.
"You know, the guy, he's the best hitter I've seen for the Red Sox for a long time. He's not in his prime. He's not going to hit 50 home runs, but is he going to hit 30? It doesn't look like it this year," said Henry. "Is he getting older? Yes. But I talked with him yesterday. He's upbeat about his swing. And we can talk about David, but we've got nine guys batting every day, and we've had some terrible at-bats. Our approach has been suspect. But I think we have the right hitting coach and we have the right hitters, and I think they'll get it together."
Ortiz will continue to work on his swing until he gets it to where he wants it.
A television reporter asked Ortiz before Tuesday's game to dispute the perception that he's "washed up."
"What can I tell you, man? A lot of people looked at me like that [six] years ago, and here I am still," said Ortiz. "Hey, I don't have a timetable for that. I don't think anybody has it either. If it happens, who cares, man? I'm just another player that comes in and comes out. Everybody's time is up at some point. I don't think that's my problem, though. I'll keep on trying like I normally do."
Ian Browne is a reporter for MLB.com. Read his blog, Brownie Points, and follow him on Twitter @IanMBrowne. This story was not subject to the approval of Major League Baseball or its clubs.