Yost believes Salvy will learn patience at plate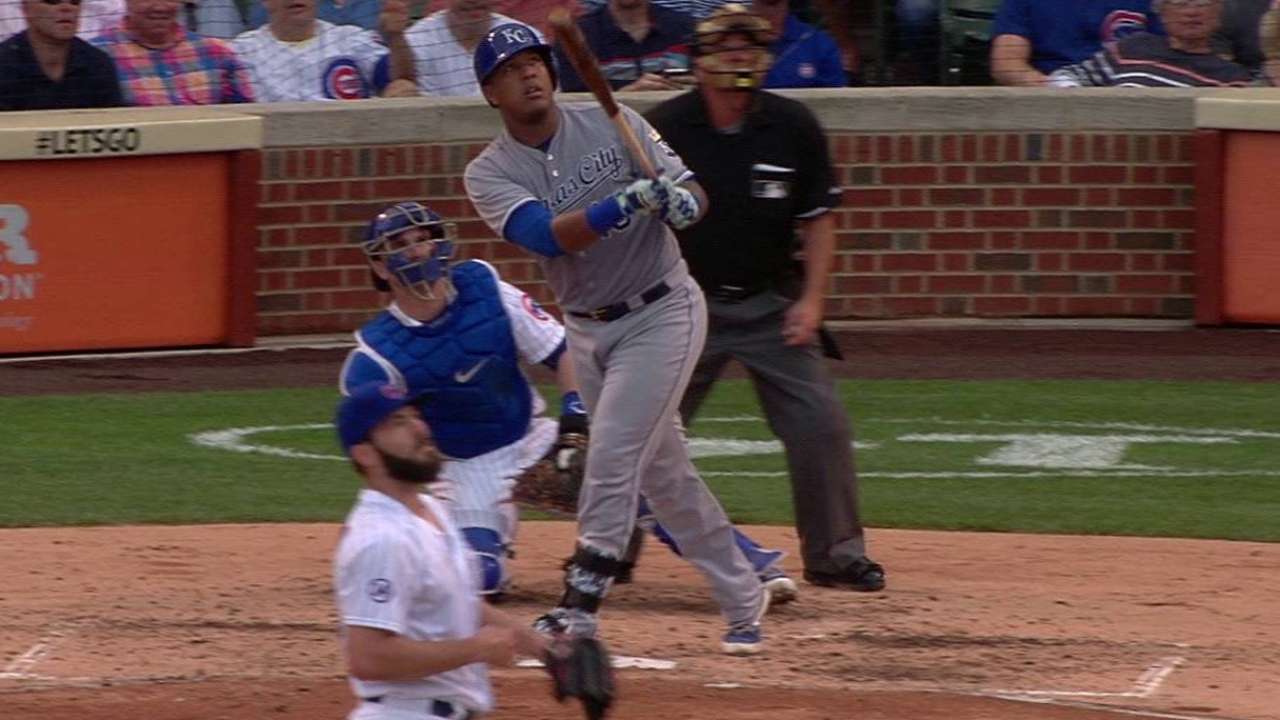 KANSAS CITY -- Royals catcher Salvador Perez continues to show the baseball world the sky is the limit for his potential.
Entering Tuesday's game, Perez was hitting .281 with six homers and 25 RBIs and playing his usual phenomenal Gold Glove defense.
But if there's one area Perez still needs work on, it's patience at the plate. Perez's average unquestionably would be much higher if he learned the strike zone better and took walks.
Several of the other young Royals hitters have learned to take walks, from Mike Moustakas (nine) to Eric Hosmer (22) to Lorenzo Cain (12) to even Alcides Escobar (six) to some degree.
Perez, though, has walked just three times this season. And according to brooksbaseball.net, he is swinging at 58 percent of the pitches outside the zone.
"It's all part of developing as a hitter," manager Ned Yost said. "You can try and tell guys to stop swinging at balls in the dirt. But that's foolish. They've got to get to the point where they trust themselves, they trust their teammates, and they control their emotions in those situations so you don't try to do too much.
"When will that time come? I don't know. But it will come."
While other Royals players have made the adjustment, Perez simply isn't there yet.
"They get to the point where 'Hey, I can continue to get myself out,'" Yost said. "But [they realize] it doesn't do you or your team any good if you constantly swing at pitches out of the zone. Now, Salvy is one guy who can do some damage on pitches out of the zone."
But the Royals sure would like to see Perez develop a better eye.
"You look at Sal's ceiling -- he's not even close to hitting his ceiling even though he's already a two-time All-Star and two-time Gold Glover," Yost said. "There's more in his game that will continue to develop."
Jeffrey Flanagan is a reporter for MLB.com. Follow him on Twitter at @FlannyMLB. This story was not subject to the approval of Major League Baseball or its clubs.