Soler has sore ankle, severity of which unclear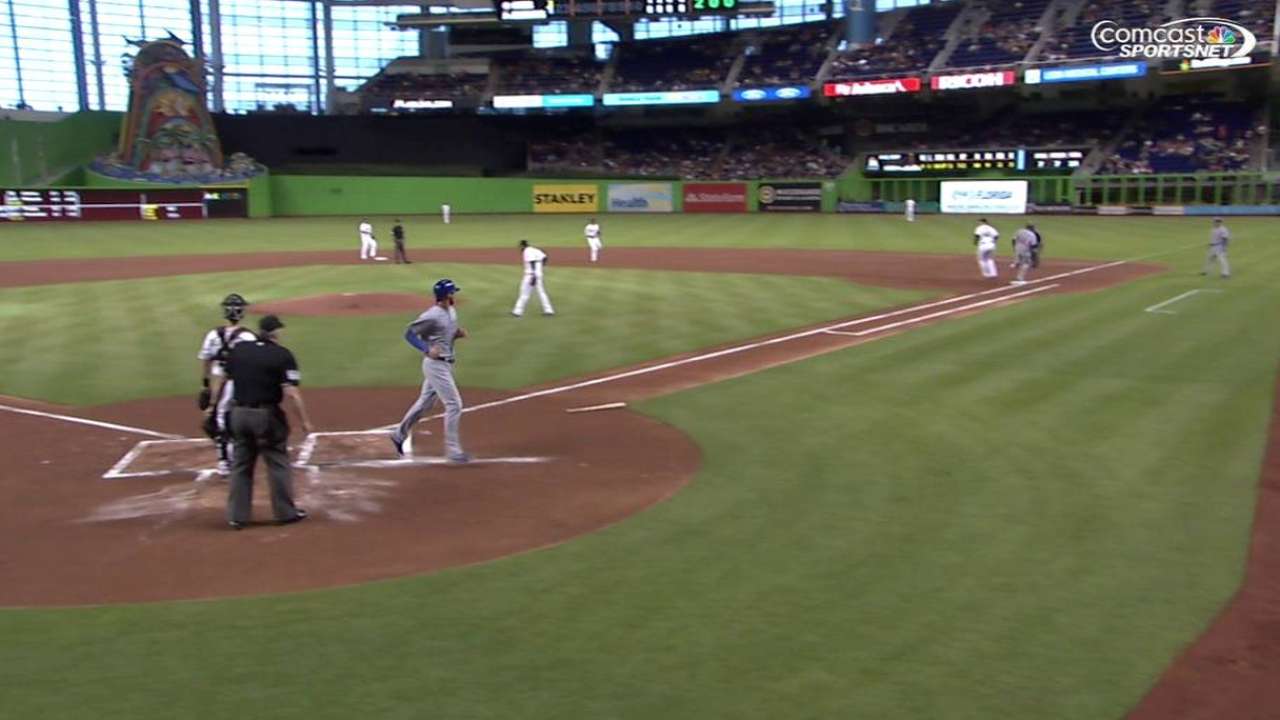 MIAMI -- Cubs right fielder Jorge Soler was held out of Tuesday's 5-2 loss to the Marlins due to a sore ankle.
Manager Joe Maddon said Soler saw a doctor prior to the game, but the club is still waiting on an official diagnosis of the injury, which occurred when he "hit first base awkwardly" in Monday's 5-1 win.
"He's still being evaluated and maybe by later tonight, I'll know for sure," he said. "By tomorrow morning, absolutely we'll know whether it's going to be a DL type of situation or a couple-day situation."
The 23-year-old moved into the cleanup spot in the lineup Monday night and went 0-for-4 with an RBI groundout. Junior Lake took Soler's place in right field and in the cleanup spot on Tuesday, and he went 2-for-4 with two doubles.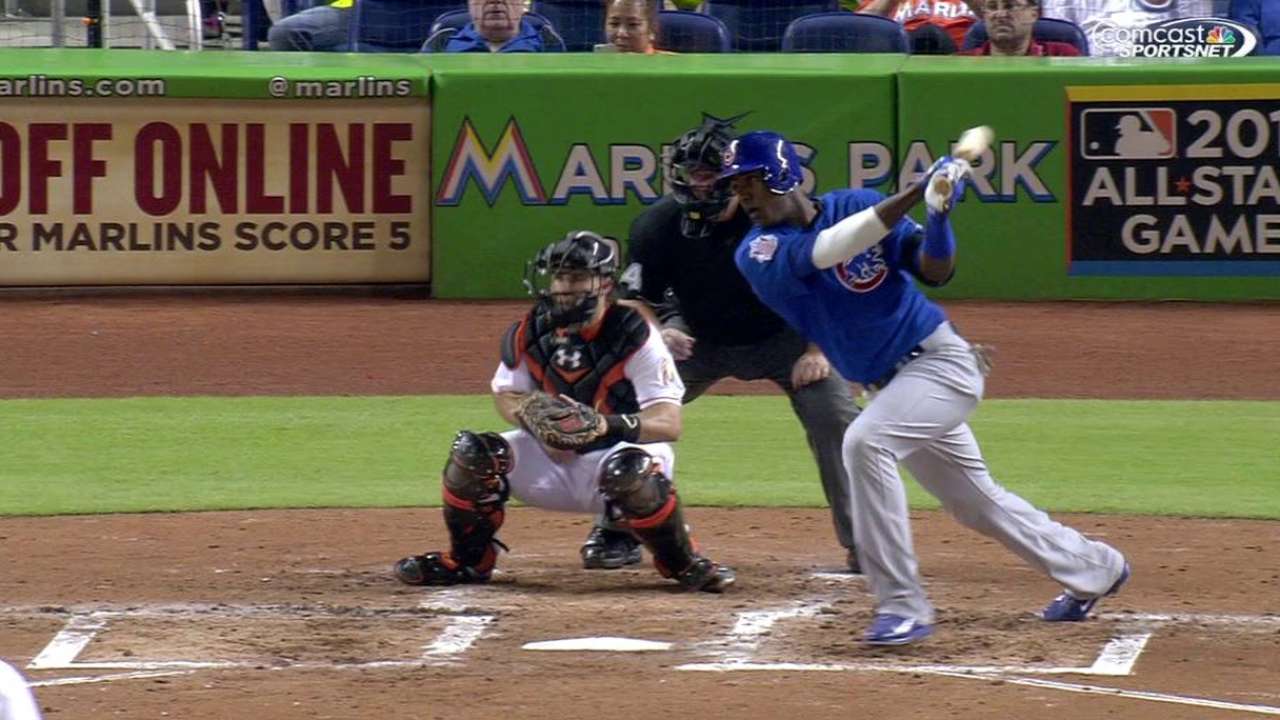 Maddon said if Soler does hit the DL, he has confidence in Lake, who's hitting .257, to fill in.
"He's working good at-bats, striking the ball hard, he's playing good outfield and running the bases well," Maddon said. "He plays a pretty complete game."
Soler, meanwhile, is hitting .265 with four home runs in 49 games this season.
"If [the injury's] going to be relatively short, I don't think it's wise to DL him," Maddon said before the game. "A guy like him, one or two days at the most might be plenty. ... I liked his at-bats and I liked him tracking down the balls in the right-field corner. ... I think he's been playing really well."
Steve Wilaj is an associate reporter for MLB.com. This story was not subject to the approval of Major League Baseball or its clubs.