Verlander headlines Tigers nearing returns
Reliever Rondon, catcher Avila, slugger V-Mart all progressing in rehabs
DETROIT -- Barring any setbacks, the Tigers will have some major pieces of their lineup returning from injuries in the near future.
Perhaps the most important reinstatement will be that of Justin Verlander, who is recovering from a right triceps strain he suffered in Spring Training. The right-hander will make his second rehab start for Triple-A Toledo on Saturday, and Tigers manager Brad Ausmus said it's possible Verlander could rejoin Detroit's rotation next week.
On Sunday, in his first rehab start with the Mud Hens, Verlander allowed three runs in 2 2/3 innings while throwing 79 pitches. Though he struggled with his command, his fastball consistently hit 93-94 mph and peaked at 96 mph.
"Unless something unforeseen happens, I'd be surprised if this wasn't his last [rehab start]," Ausmus said. "If everything goes well on Saturday, it's reasonable to say that he'd probably start for the Tigers the next time he pitched."
Reliever Bruce Rondon, who has been on the disabled list since Opening Day with bicipital tendinitis, is also nearing his first big league action of the year. The right-hander made his sixth -- and potentially final -- rehab appearance with Toledo on Tuesday night, tossing 1 1/3 innings and allowing a run on two hits while striking out three. His fastball reached 97 mph on the radar gun at Huntington Park, home of the Cleveland Clippers.
Depending on how the reliever feels after the outing, Ausmus said a move could be made to bring Rondon to the Tigers on Friday morning. The righty hasn't appeared in the big leagues since 2013 after missing the '14 season while recovering from Tommy John surgery.
In addition to the boosts provided by Verlander and Rondon, Detroit's lineup could soon get a lift from Alex Avila, who has resumed baseball-related activities. The catcher, who was placed on the 15-day DL on May 8 with a loose body in his left knee, hit off a tee and did soft toss Tuesday.
Ausmus remained optimistic Avila is close to making a return, though the catcher will still need to progress through rehab and Minor League action.
"There's no question that Alex is missed as well, and I think we miss Alex's experience behind the plate," Ausmus said. "I think Alex will move relatively quickly, assuming there's no setbacks."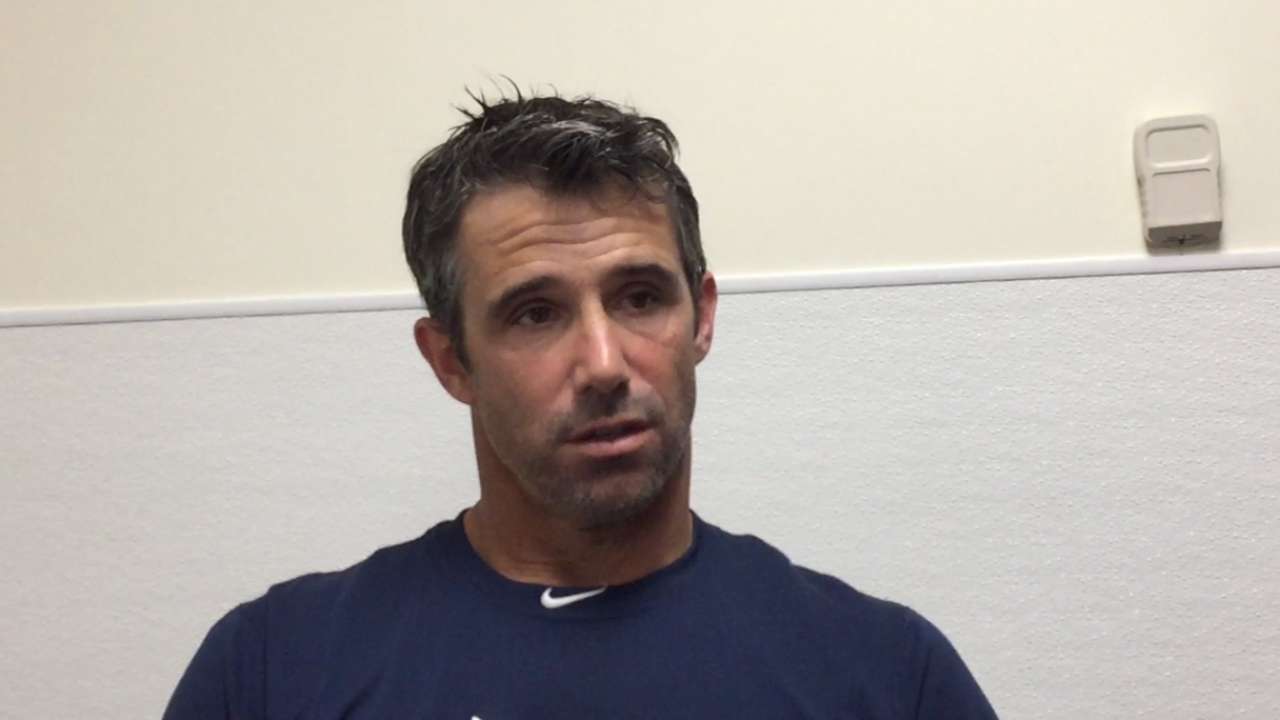 Victor Martinez also resumed baseball-related activities recently. Ausmus said the designated hitter, who is recovering from left knee inflammation that limited his efficacy when batting left-handed, hit off a tee Monday at his home in Orlando, Fla. Though the manager explained there's no official timetable for when Martinez will rejoin the club, he said next week is a good possibility.
"It came down to, we want to protect Victor from himself," Ausmus said. "We know, if he's here, he's going to want to go in the [batting] cage."
The Tigers rank 14th in baseball in runs scored and entered Tuesday as the third-place team in the American League Central, 3 1/2 games behind the division-leading Twins. While a hobbled Martinez hit just .216 in 34 games before being sidelined, Ausmus has remained optimistic the veteran's average and power will return when his knee is fully healthy.
"He brings an intense energy -- not so much in the clubhouse but in the dugout," Ausmus said. "We do miss that, but I think we miss his bat more than anything else."
Alejandro Zúñiga is an associate reporter for MLB.com. Follow him on Twitter @ByAZuniga. This story was not subject to the approval of Major League Baseball or its clubs.