Zimmermann carves 'em up, gives 'pen relief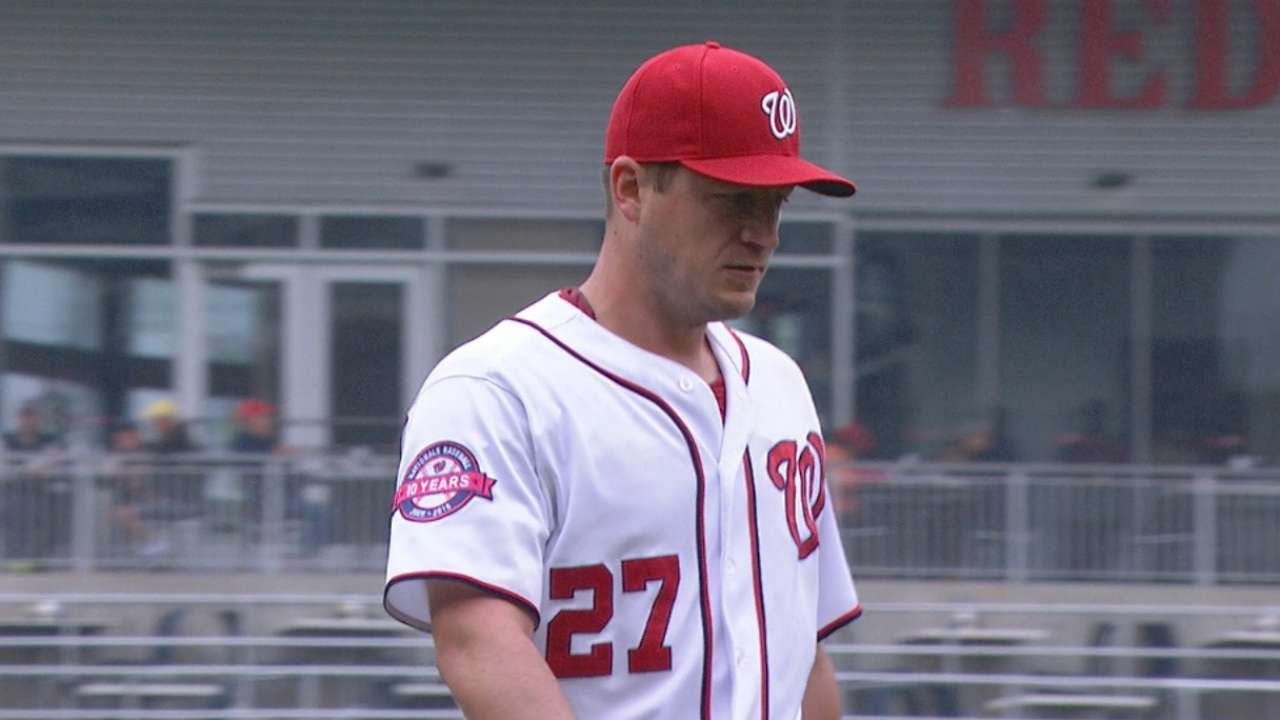 WASHINGTON -- On a day when the Nationals needed starting pitcher Jordan Zimmermann to be good, he was that and so much more.
In the first game of a doubleheader, coming off a week in which Washington's bullpen was used heavily, the veteran right-hander tossed eight scoreless innings and added a hit and a run in the Nationals' 2-0 win over the Blue Jays on Tuesday afternoon.
"I know we're a little short in the bullpen, and I was just going to go as deep as I could," Zimmermann said. "Basically threw the ball over the middle and let them put the ball in play. Ball's not carrying at all today, so they have to hit it pretty good to hit it out. And I was able to do that."
Zimmermann was not unhittable. To the contrary, he allowed six hits over his eight innings. With each knock in the form of a single, though, he was able to limit and eliminate the damage every time the moment called for it.
And no moment called for it more than the bases-loaded situation he found himself in with one out in the seventh.
Clinging to a 2-0 lead thanks in large part to his leadoff single in a two-run fifth, Zimmermann allowed back-to-back hits and, after a sacrifice bunt, his first walk of the game.
The Blue Jays opted to pinch-hit for starter R.A. Dickey with Russell Martin, a career .330 hitter against the Nationals.
"I started him with a slider hoping he would be anxious on the fastball and roll one over to [shortstop Ian Desmond], and he took it," Zimmermann said. "Came back with a fastball in and was able to jam him and get the ground ball."
The bouncer turned into a 4-6-3 double play, and just like that the only substantial threat Zimmermann faced all afternoon was over.
"He was in command from the first pitch, throwing it where he wanted to," Nationals manager Matt Williams said. "Early on, he was keeping his pitch count down, which allowed him to go deeper, too. I don't know where he ended up? 105 [pitches]. That's really good for eight innings."
More impressive than your average eight innings of scoreless work, Zimmermann's outing came against the American League leaders in runs scored and the only club that hadn't been held scoreless in 2015 -- Drew Storen's 17th save made sure that run ended.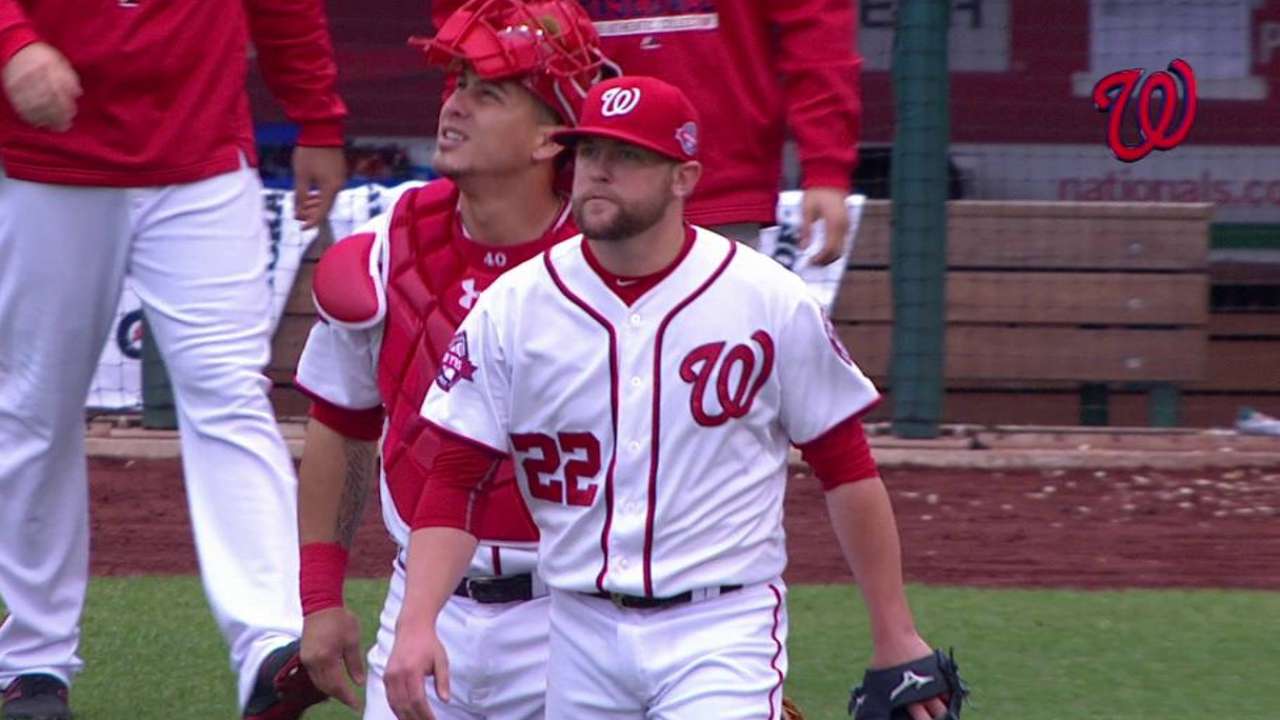 Tuesday's gem was the longest, most impressive outing of Zimmermann's 2015 season, but it was far from his first stellar outing. He has lasted at least six innings while allowing three earned runs or fewer in all but one of his starts. Now 5-2 on the year with a 2.88 ERA, he's allowed three earned runs in 28 innings over his last three starts.
"It starts with the guy that steps on the mound in the first inning," Williams said. "They can take control of the game one way or another. Like today, Jordan was in control from the first pitch on and did a great job for us."
Jacob Emert is an associate reporter for MLB.com. This story was not subject to the approval of Major League Baseball or its clubs.