Brewers' Davis has knee surgery, will miss 4-6 weeks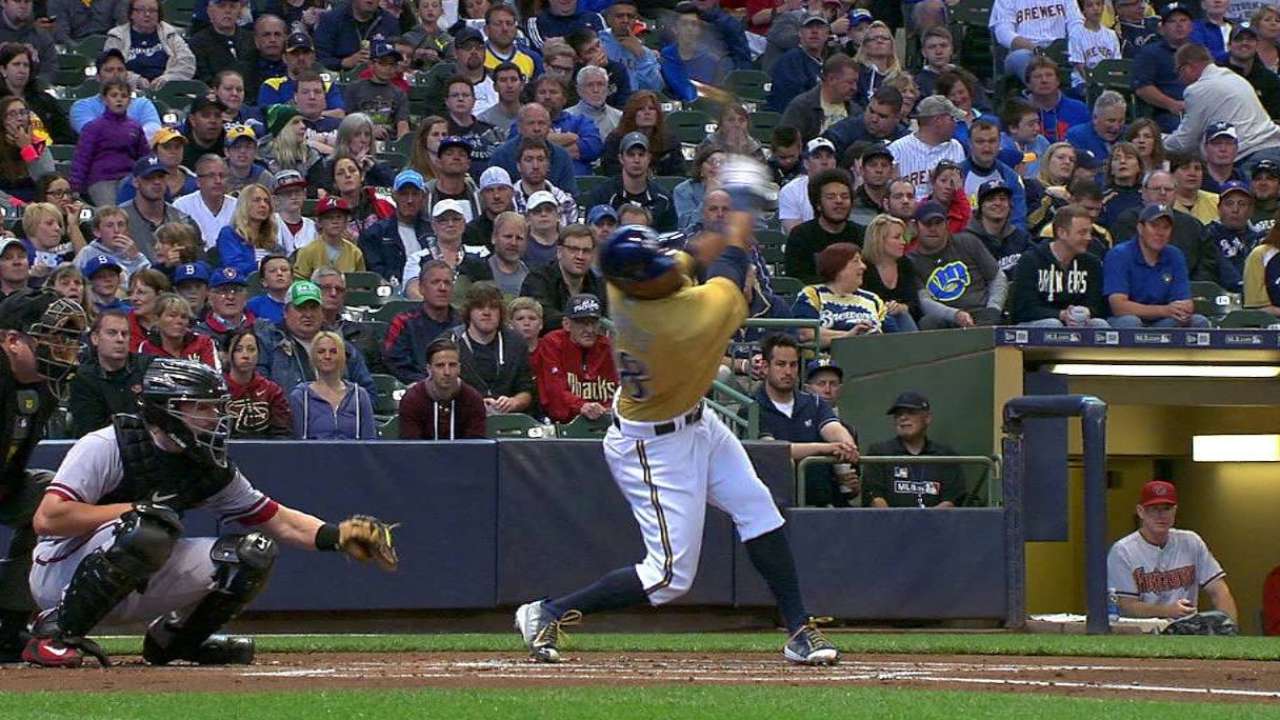 MILWAUKEE -- Brewers left fielder Khris Davis will be sidelined 4-6 weeks after undergoing surgery to remove torn cartilage from his right knee Tuesday.The news qualified as a positive development, as far as manager Craig Counsell was concerned.
"I think we got on the short end of the possibilities," Counsell said. "It's still 4-6 weeks is what's been said, [but] when they were talking the meniscus could be a full baseball season, it's good news for sure."
Davis suffered the injury on an awkward swinging strike three against the D-backs in the first inning on Saturday, and it was immediately clear he would need a surgical fix. Dr. William Raasch, the Brewers' head physician, performed the surgery and opted to debride, or cut away, a portion of Davis' meniscus.
It was only after the procedure that Raasch could provide the team an estimate of Davis' timeline to recover.
Counsell has some experience in this area. He suffered a more minor meniscus tear in his right knee during Spring Training in 2009, but waited until the season was over to have surgery. That was not an option for Davis, who was on crutches the day after injuring his own knee.
"Everybody is different with these things," Counsell said. "You hear football players that play the next week, you hear guys that take three months. It's each individual, and the doctor does something different each time in there."
Gerardo Parra is the starting left fielder in Davis absence, and with Elian Herrera designated for assignment on Tuesday, the backup outfield options were temporarily down to a trio of infielders -- Hector Gomez, Jason Rogers and newly-acquired Hernan Perez.
The Brewers on Wednesday morning promoted outfielder Shane Peterson, who entered Tuesday batting .320 with a .911 OPS, seven home runs and 27 RBIs in 47 games for Triple-A Colorado Springs. He was already on the 40-man roster.
Adam McCalvy is a reporter for MLB.com. Follow him on Twitter @AdamMcCalvy, like him on Facebook and listen to his podcast. This story was not subject to the approval of Major League Baseball or its clubs.