Baby steps on basepaths for Dickerson
Fighting plantar fasciitis, Rox outfielder remains without timetable after running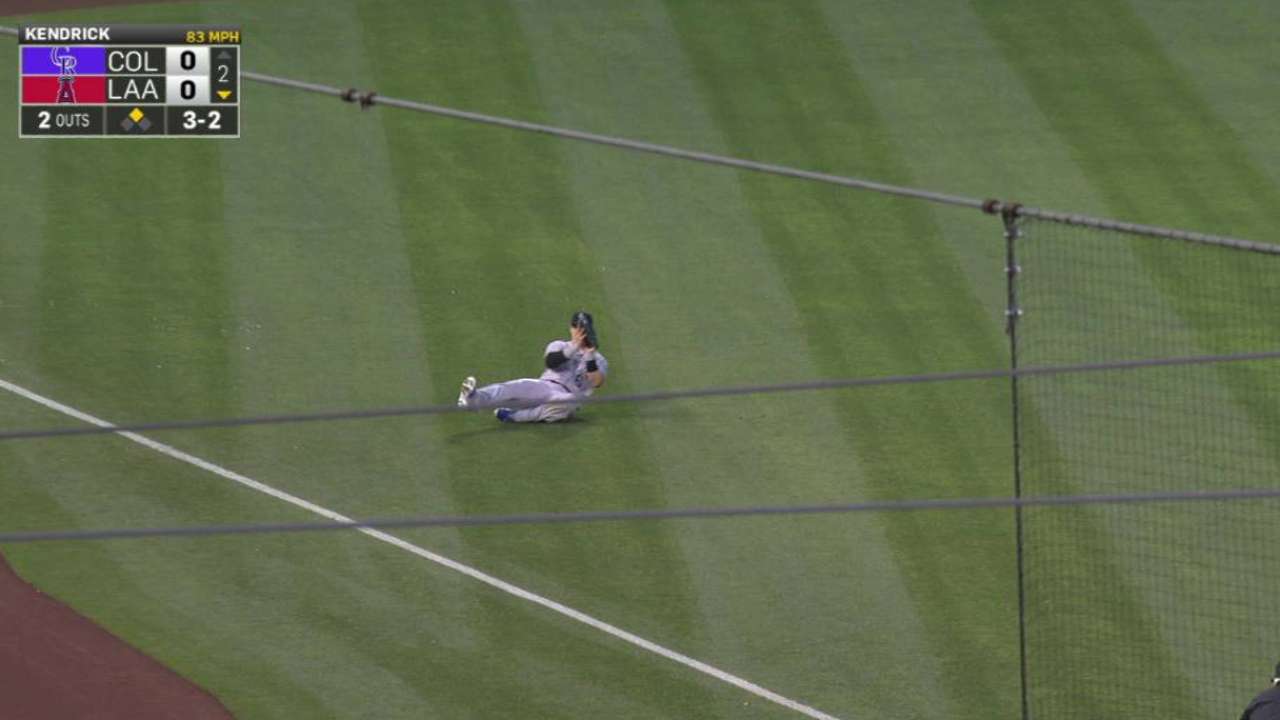 DENVER -- Rockies outfielder Corey Dickerson ran the bases on Monday, but there is still no immediate timetable for his return as he continues to work his way back from the plantar fasciitis in his left foot.
"It went pretty well," Rockies manager Walt Weiss said before Tuesday's doubleheader against the Dodgers. "But other than that, we don't have anything mapped out for him."
Dickerson has been on the 15-day disabled list since May 19, but he, too, reported no pain after the baserunning. Dickerson said Tuesday's agenda would be geared more toward rehabilitation exercises, but he pegged additional running as the next step in his recovery.
"I'll run again and see how it reacts, then go from there," Dickerson said. "I think I'll be ready to go start playing again pretty soon -- next few days."
Even so, Dickerson is well aware of the potential uncertainty moving forward. Plantar fasciitis cases often generate sudden status changes during recovery, and Dickerson knows there's a decent chance the injury will linger even when he's back on the active roster.
"You never know if you're going to cut hard one time and [have] it bother you or whatnot," Dickerson said. "It's kind of always in the back of your mind. It's tough, especially because you work hard to where you don't feel any more pain. You feel good, and for it to come back, it really stinks. Then you feel like you wasted a little bit of time.
"But if it does come back, you've just got to learn to play with it and learn to keep it down as much as possible. Try not to do as much stuff beside what you've got to do in the game to keep it going."
Worth noting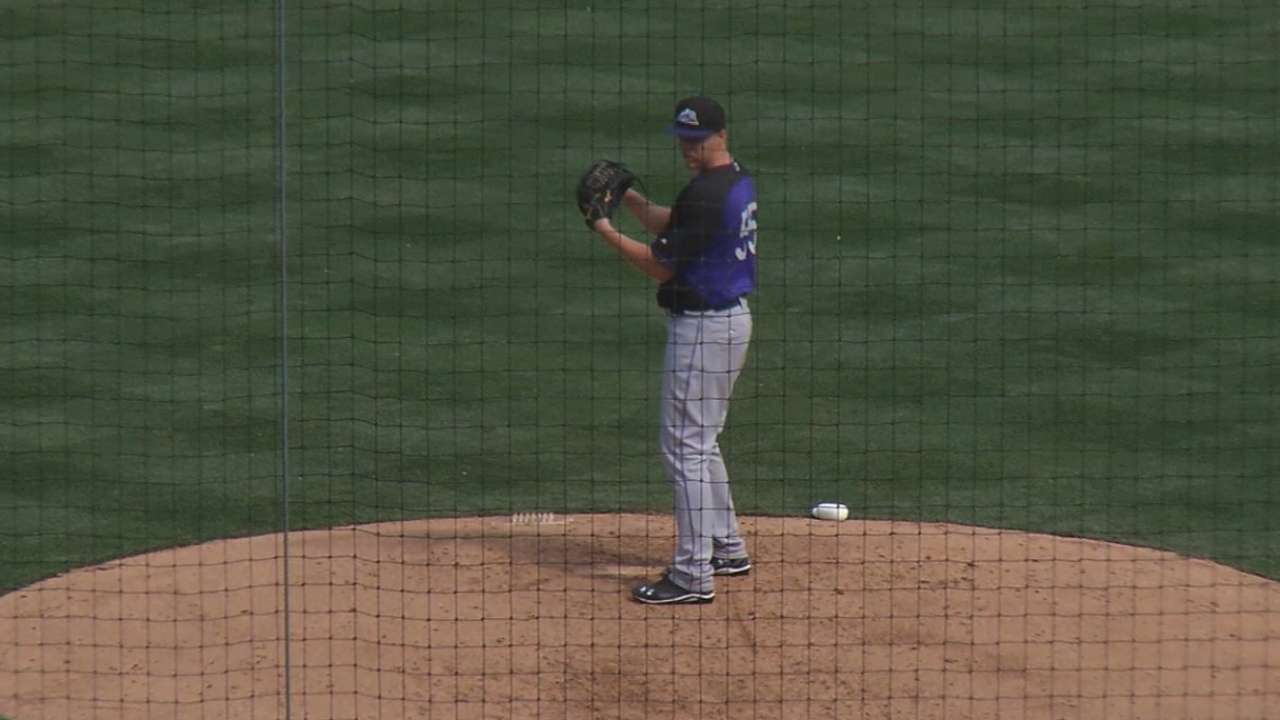 • With right-hander Jordan Lyles on the DL and his status very much in question, the Rockies could potentially need a long-term solution in their starting rotation. On Monday, Weiss mentioned a list of potential replacements, including top prospect Jon Gray, considered the No. 15 prospect in the game by MLB.com.
Gray struggled early this season at Triple-A Albuquerque, but he's turned it on of late, posting a 2.78 ERA over his last six starts. Two of those outings have seen Gray last at least six innings without allowing an earned run.
"He's throwing the ball better down there and making some strides," Weiss said.
• Weiss said that injured reliever Ken Roberts is "getting better" as he continues to rehab his left shoulder inflammation. Roberts has been on the DL since May 23.
"His elbow feels much better," Weiss said of Roberts. "He played catch, so he's progressing."
Dargan Southard is an associate reporter for MLB.com. This story was not subject to the approval of Major League Baseball or its clubs.