MLB.com Columnist
Richard Justice
For now at least, Mets fans gotta believe
Club's success quite sustainable after strong start in winnable division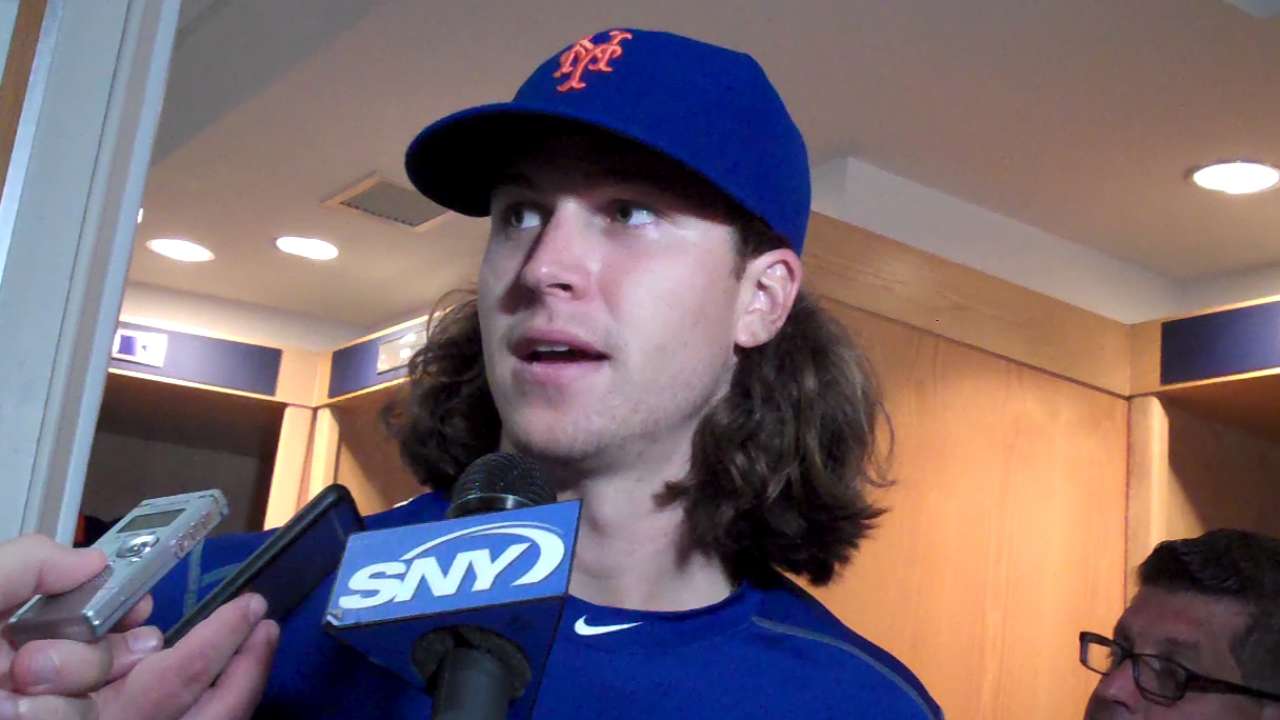 Let's begin by noting that Mets fans aren't what you'd refer to as optimists. Maybe eight seasons without a playoff appearance -- and six consecutive losing seasons -- has hardened some souls.
So it could take them some time to grasp how good the Mets are this season. Maybe, just maybe, they're the real deal. They woke up this morning in a virtual tie with the Washington Nationals for first place in the National League East. While that means nothing on June 2, there is a long list of reasons for optimism:
1. The Mets are 21-11 against the division.
They're clearly better than the Marlins and Phillies. The Mets are better than the Braves as well, even though Atlanta has been one of baseball's pleasant surprises. The Nationals are a deep team that should win the NL East. But just when you think the Nats are about to take control, they suffer another serious injury or go into a funk. So whatever assessment Mets fans are making of their team must be made against the backdrop of a division that is winnable. There's also some NL Wild Card security if the Mets can continue to roll up victories against the Marlins, Phils, etc.
2. General manager Sandy Alderson was right to hold onto all that pitching.
What they've been saying is still true: It's never enough. And the Mets don't just have pitching. They have the kind of pitching that can carry a franchise. Matt Harvey, Jacob deGrom, Noah Syndergaard and Steven Matz (when he arrives) may be cornerstones of a great run. Alderson's switch to a six-man rotation is smart, because the Mets have to be mindful of the workload on their young pitchers. October baseball isn't always about talent. It's about having fresh arms, and this is a pre-emptive move in that direction.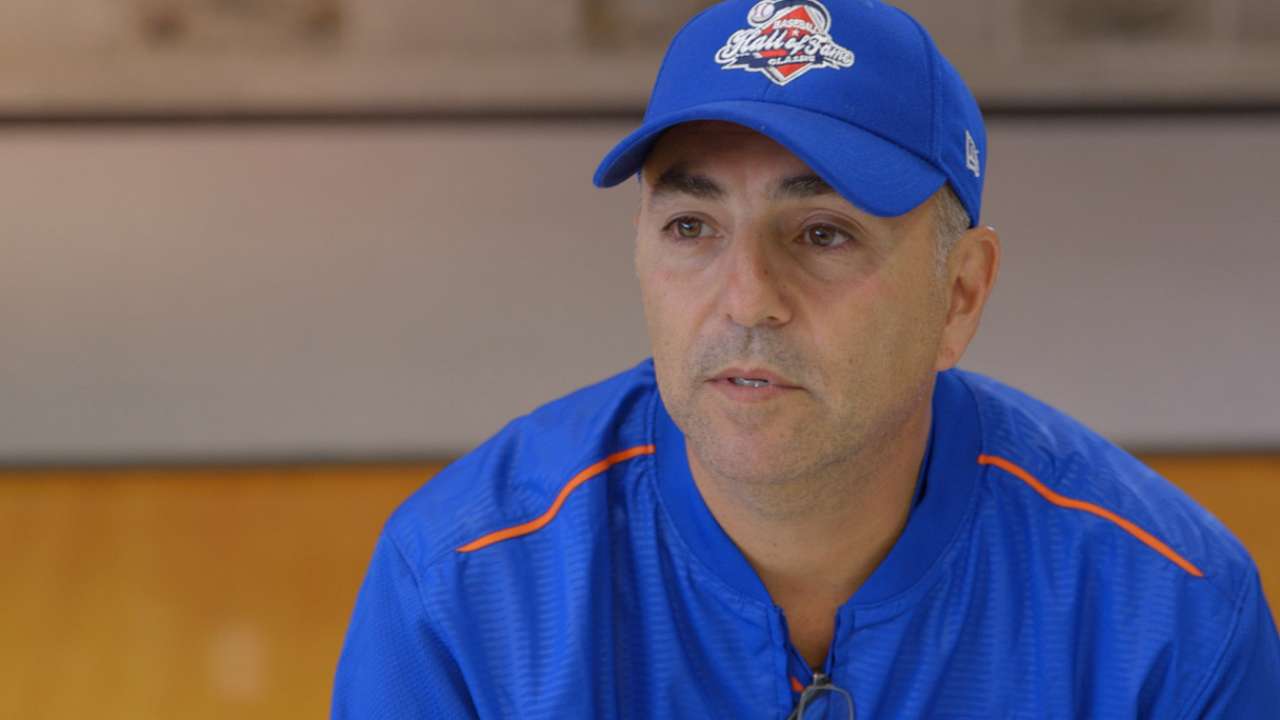 3. Wilmer Flores is doing just fine -- better than just fine.
He's a productive offensive player -- his .701 OPS is ninth among 22 qualifying Major League shortstops. Defensively, Flores has a middle-of-the-pack rating, according to fangraphs.com. He is also only 23 years old and is likely to keep getting better. In other words, shortstop is not the black hole some made it out to be. While Alderson did investigate other possibilities, including Troy Tulowitzki, his decision came down to two things: 1. Don't weaken the pitching; and 2. Flores can play.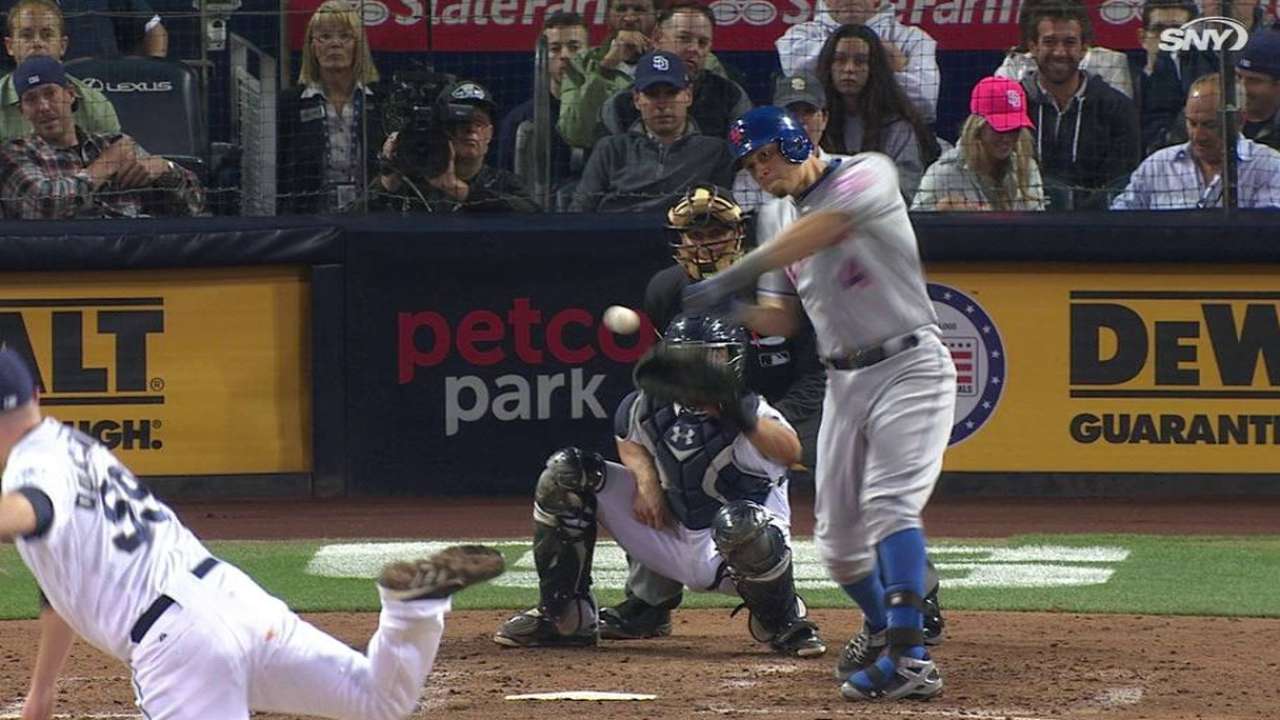 4. The Mets are 24-20 without David Wright.
And while Terry Collins has started four players at third base, he has settled on Ruben Tejada for now. He has started four straight games there and hit .471. Tejada has let the Mets down in the past, but he's all of 25 years old and may yet figure things out.
5. Collins has done a tremendous job.
To be atop the division -- forget the parity -- despite the number of injuries is a reflection on his ability to hold things together. It also says plenty about the overall environment the Mets have created. Michael Cuddyer and Curtis Granderson seem to have taken up the mantle of leadership during Wright's absence, but it all begins with the manager setting the right tone. Catcher Travis d'Arnaud and second baseman Dilson Herrera will return at some point, and reliever Jenrry Mejia's suspension will end in early July.
What's the bottom line?
You gotta believe?
All things considered, the Mets are off to a confidence-building start. All that pitching Mets fans heard about for so long has arrived and should help the club weather whatever storms await.
Offensively, the Mets were a bad team in May, hitting .235 as Collins sorted through his lineup options to fill holes.
Tejada finally fulfilling expectations would be huge. d'Arnaud's return would be even bigger. And Mets fans are right to be holding their breath while Lucas Duda rests that sore knee.
If you start to plug in the possibilities here and there, and if you keep an eye on the NL East landscape, things don't look so bad.
This is the latest the Mets have been atop the division since, well, 2012. That fun only lasted one day before a drop back into third place.
This team is different. At least, it feels different. There's pitching and leadership and a growing confidence that they belong. It's not baseball's strongest division.
So enjoy it, Mets fans. First place. What a thing.
Richard Justice is a columnist for MLB.com. Read his blog, Justice4U. This story was not subject to the approval of Major League Baseball or its clubs.