MLB.com Columnist
Jonathan Mayo
Catching up with 2014's first-round Draft picks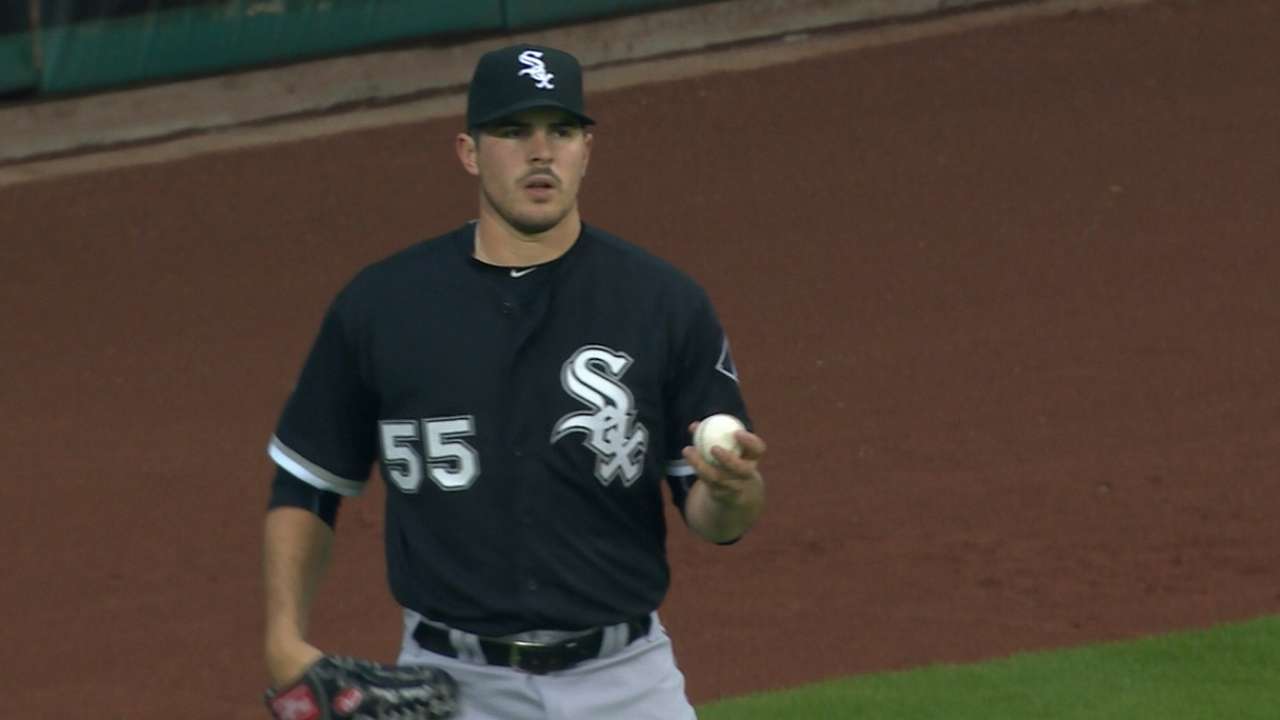 A year ago, 34 players were selected in the first round of the 2014 Draft. All but one have signed and nearly all have begun their professional careers.
While reading what the 2014 first-round class is up to, keep in mind that a new first round -- 36 picks in all -- begins on Monday at 7 p.m. ET (Live coverage on MLB Network and MLB.com). Monday's coverage spans the first two rounds of the Draft, 70 picks in total. Day 2 of the Draft on Tuesday begins at 1 p.m. ET, with live pick-by-pick coverage of Rounds 3-10 exclusively on MLB.com. The Draft concludes on Wednesday with Rounds 11-40, commencing on MLB.com at noon ET.
All stats are as of Monday.
1. Brady Aiken, LHP, Astros (Did not sign)
Most know the story by now. The Astros didn't like what they saw in the medical report. Aiken didn't sign. The left-hander headed to IMG Academy in Bradenton, Fla., to showcase himself for this year's Draft, but he hurt his elbow and needed Tommy John surgery, which further clouded his Draft status.
2. Tyler Kolek, RHP, Marlins
Rank: Marlins No. 1 | MLB No. 25
The hard-throwing right-hander is currently No. 25 on MLB.com's Top 100 Prospects list and was sent to the full-season South Atlantic League to start the 2015 season. He's scuffled a bit with a 5.11 ERA over 10 starts while walking 4.3 per nine.
3. Carlos Rodon, LHP, White Sox
Rank: White Sox No. 1 | MLB No. 13
He's already in the White Sox rotation, and the No. 13 overall prospect seems to be settling in, with his best start to date on Friday. Most importantly, Rodon didn't walk anyone after walking 15 over his previous three starts.
4. Kyle Schwarber, C, Cubs
Rank: Cubs No. 3 | MLB No. 44
The Indiana product is making an early claim for top performer so far from the 2014 Draft, leading the Double-A Southern League in on-base percentage and slugging, hitting .327 with 12 homers in his first 45 games.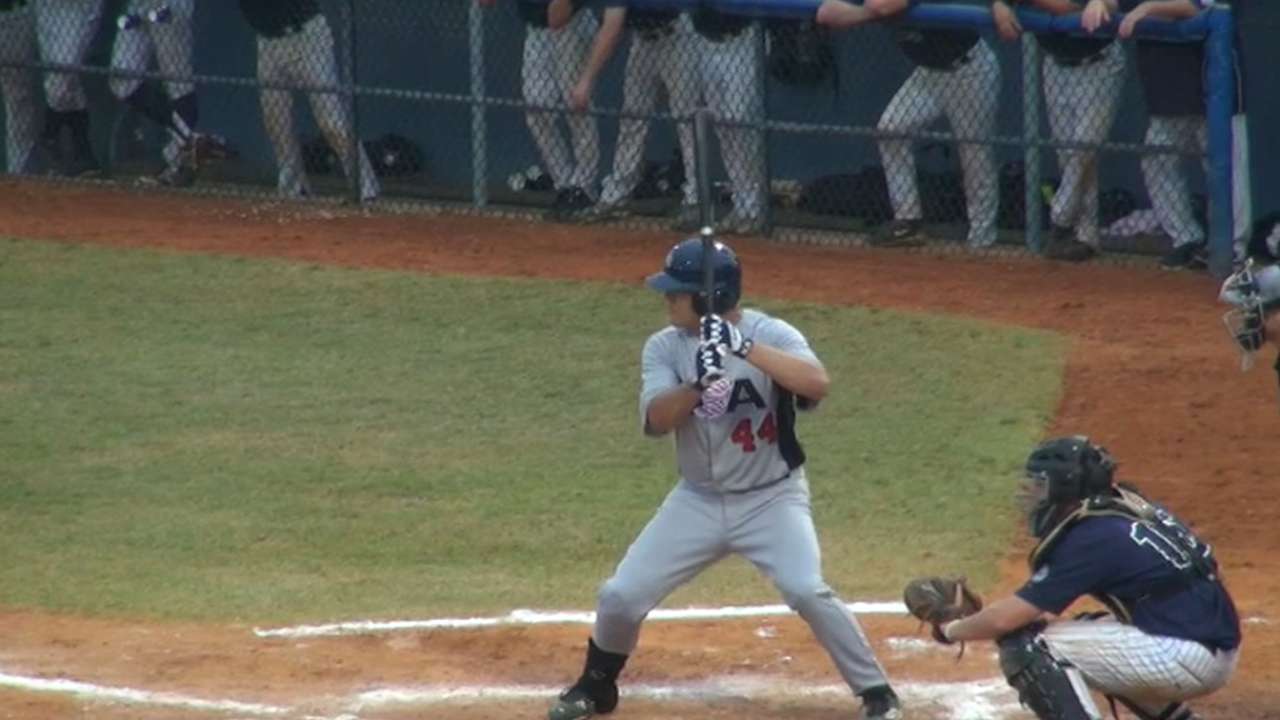 5. Nick Gordon, SS, Twins
Rank: Twins No. 5 | MLB No. 31
The Twins sent Tom's son to full-season ball and the Midwest League, and he's off to a .230/.305/.281 start, hitting just .204 in May after a solid first full month. He has stolen 12 bags in 15 attempts.
6. Alex Jackson, OF, Mariners
Rank: Mariners No. 1 | MLB No. 26
Jackson also went straight to the Midwest League for his 2015 debut, but he hit .157/.240/.213 over his first 28 games, at least partially because of a sore shoulder initially suffered after diving for a ball at the end of Spring Training. The Mariners sent him back to extended spring camp to allow him to regroup and heal.
7. Aaron Nola, RHP, Phillies
Rank: Phillies No. 2 | MLB No. 34
The advanced LSU product is dominating the Double-A Eastern League, ranking third in WHIP (thanks to his 1.0 BB/9 rate) and fifth in ERA (1.81). He's missing enough bats (7.0 K/9) and is keeping hitters to a .215 batting average against.
8. Kyle Freeland, LHP, Rockies
Rank: Rockies No. 1 | MLB No. 55
After a solid, albeit brief, summer debut, Freeland has yet to pitch for Colorado in 2015. Shoulder fatigue and minor surgery to remove bone chips have held him back. Freeland recently started a throwing program, and the Rockies didn't think there were any major concerns.
9. Jeff Hoffman, RHP, Blue Jays
Rank: Blue Jays No. 3 | MLB No. 79
One of two Tommy John surgery recipients who were drafted in the first round a year ago, Hoffman is back on the mound, making his pro debut on May 20, collecting 14 1/3 innings in three starts.
10. Michael Conforto, OF, Mets
Rank: Mets No. 5 | MLB No. 74
The Mets sent the Oregon State product to the Florida State League to make his full-season debut. After 46 games where he hit .283/.350/.462, Conforto got bumped up to the Double-A Eastern League, making his debut with Binghamton on Saturday.
11. Max Pentecost, C, Blue Jays
Rank: Blue Jays No. 4
Injuries have largely kept the Kennesaw State catcher off the field as a pro, limiting him to 25 games last summer and keeping him from making his 2015 debut to date. Pentecost has now had two procedures done on his shoulder, with the second one coming in February.
12. Kodi Medeiros, LHP, Brewers
Rank: Brewers No. 8
The Hawaiian high schooler was challenged with an assignment to the full-season Midwest League, and he is striking out 10.1 per nine. Medeiros threw seven innings of two-hit shutout ball in his last start on Thursday.
13. Trea Turner, SS, Padres
Rank: Padres No. 3 | MLB No. 57
He'll be part of the Nationals' system soon (as the less-than-secret player to be named later in the three-team deal that brought Wil Myers to the Padres), but his limbo status hasn't hurt his performance. The North Carolina State standout is fourth in the Double-A Texas League in batting average and fifth in OPS.
14. Tyler Beede, RHP, Giants
Rank: Giants No. 3
The Vandy standout went to the Class A Advanced California League to start 2015, and he is third in ERA (2.24) and eighth in WHIP (1.15), thanks to a 1.5 BB/9 rate over nine starts.
15. Sean Newcomb, LHP, Angels
Rank: Angels No. 2 | MLB No. 62
After dominating the Midwest League over seven starts (1.83 ERA, .208 BAA), the former Hartford lefty got bumped up to the California League and has pitched well in two of his first three starts. Newcomb will need to refine his command (5.2 BB/9 combined in 2015).
16. Touki Toussaint, RHP, D-backs
Rank: D-backs No. 4 | MLB No. 89
The Florida high school star was held back in extended spring camp to start the year, but he has since joined South Bend in the Midwest League. Toussaint allowed just one run over his first 10 innings, before getting roughed up a bit in start No. 3.
17 Brandon Finnegan, LHP, Royals
Rank: Royals No. 4 | MLB No. 69
Finnegan made a bee-line to the big leagues, pitching meaningful innings in the postseason for Kansas City last October. He's been developing as a starter with Triple-A Omaha this year, while being called upon to help out the big league bullpen.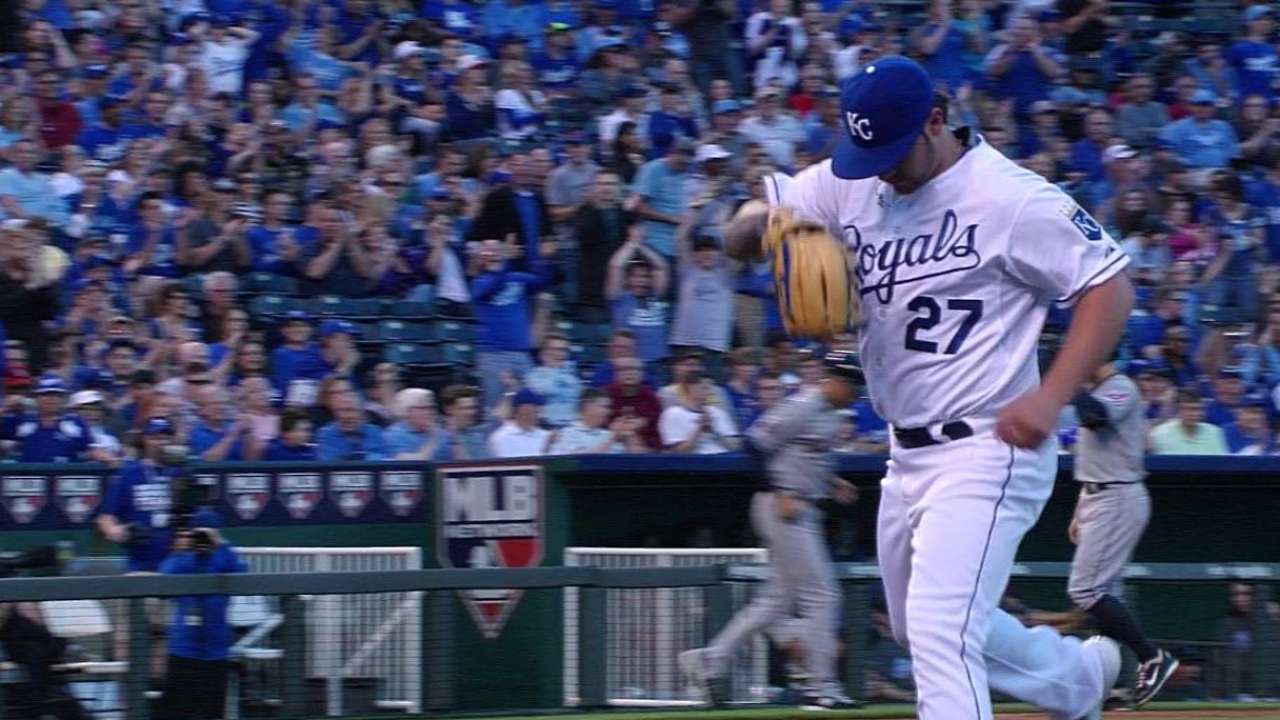 18. Erick Fedde, RHP, Nationals
Rank: Nationals No. 5
Fedde had Tommy John surgery last May while still at UNLV and has yet to throw a professional pitch.
19. Nick Howard, RHP, Reds
Rank: Reds No. 3
Howard closed during his junior year at Virginia, then started his pro career as a starter. After five starts in the FSL, he's moved back to the bullpen. Command has hurt him, with a robust 11.1 BB/9 ratio.
20. Casey Gillaspie, 1B, Rays
Rank: Rays No. 5
The switch-hitter from Wichita State shook off a rough start to the Midwest League season by hitting .306/.369/.520 in May, and he is now tied for the league lead in home runs (9).
21. Bradley Zimmer, OF, Indians
Rank: Indians No. 3 | MLB No. 99
Playing alongside Indians 2013 first-rounder Clint Frazier, Zimmer is leading the Carolina League in average (.320) and OPS (.939), while going 22-for-24 in stolen-base attempts.
22. Grant Holmes, RHP, Dodgers
Rank: Dodgers No. 3 | MLB No. 86
The South Carolina high schooler is having a solid first full season in the Midwest League, standing second in the circuit with 58 strikeouts (in 44 2/3 IP). Holmes' 4.8 BB/9 ratio shows he still has work to do on his command.
23. Derek Hill, OF, Tigers
Rank: Tigers No. 2
The Northern California prepster has struggled to get the bat going in the Midwest League (.224/.292/.263), but he is third in the league with 19 stolen bases.
24. Cole Tucker, SS, Pirates
Rank: Pirates No. 9
Tucker has held his own as an 18-year-old in the South Atlantic League, hitting .269 and going 14-for-17 on stolen-base attempts while playing a solid shortstop in West Virginia.
25. Matt Chapman, 3B, A's
Rank: A's No. 3
The Cal State Fullerton product was sent to the California League for his full-season debut, where he's hit .247/.330/.506 in 21 games, getting a late start following a sprained left knee.
26. Michael Chavis, SS, Red Sox
Rank: Red Sox No. 11
Chavis has struggled in the SAL, hitting just .205/.261/.377 in 38 games. Plate discipline has been the culprit: He has 54 strikeouts and just nine walks.
27. Luke Weaver, RHP, Cardinals
Rank: Cardinals No. 12
Weaver was held back in extended spring camp for precautionary reasons after experiencing some tightness. He made his 2015 debut in the FSL on May 14 and has made three starts spanning 14 total innings.
28. Foster Griffin, LHP, Royals
Rank: Royals No. 7
After throwing well in extended spring camp, Griffin moved on to Lexington in the SAL, where he's made five fairly uneven starts, though he's not walking many (2.2/9) while striking out just over seven per nine.
29. Alex Blandino, SS, Reds
Rank: Reds No. 7
The Stanford product has swung the bat well in the FSL, with his .311 average good for seventh in the league. He's fourth in OBP and OPS while continuing to play shortstop every day.
30. Luis Ortiz, RHP, Rangers
Rank: Rangers No. 10
Had he enough innings to qualify, Ortiz's 1.76 ERA would be good for sixth in the SAL. He's also struck out 8.5 per nine while walking just 1.8.
31. Justus Sheffield, LHP, Indians
Rank: Indians No. 8
Sheffield has put some off-the-field issues from the offseason behind him to be a part of Lake County's rotation in the Midwest League. He's tied for fifth in strikeouts (54), though he struggled a bit in May (5.40 ERA) afer a 2.60 ERA in April.
32. Braxton Davidson, OF, Braves
Rank: Braves No. 7
After hitting .214 in his first month in the SAL, Davidson has gotten his legs under him a bit, hitting .268 with a .405 OBP in May. The power has yet to come, but the improved plate discipline should help.
33. Michael Kopech, RHP, Red Sox
Rank: Red Sox No. 13
The Texas high school right-hander is having a terrific full-season debut, with a 2.76 ERA in eight starts. Kopech has struck out 10.5 while walking 3.0 per nine over 32 2/3 innings pitched, while being kept on a tight pitch count.
34. Jack Flaherty, RHP, Cardinals
Rank: Cardinals No. 5
Flaherty made his full-season debut in the Midwest League on Opening Day (April 9), but he came out after just three innings with back tightness. He finally returned on Sunday to throw four innings of one-run ball.
Jonathan Mayo is a reporter for MLBPipeline.com and writes a blog, B3. Follow @JonathanMayoB3 on Twitter. This story was not subject to the approval of Major League Baseball or its clubs.