Despite struggles, Bradley staying positive
In losing three of four starts since return, Arizona righty's stuff hasn't been same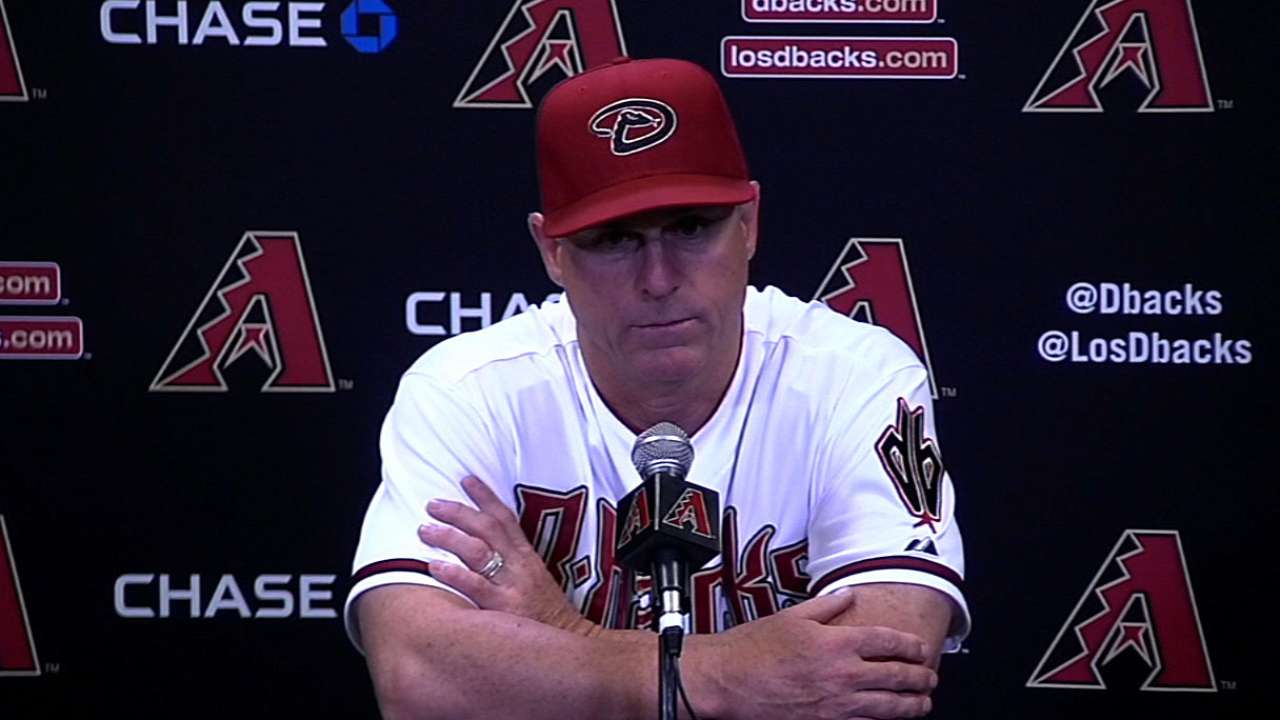 PHOENIX -- In the first month of his Major League career, D-backs starter Archie Bradley was consistently providing strong starts.
But since a line drive to the face sidelined Bradley for two weeks, he has had trouble getting back to the form he showed back in April. The right-hander's struggles continued in Monday's 8-1 loss to the Braves, as he allowed five runs on eight hits in five innings and lost for the third time in four starts.
"It's part of being a Major Leaguer, you're going to go through some struggles, some downs, you've just got to figure a way to get better and keep going," Bradley said. "This is a good team and this is four starts in a row I've put them in a tough situation."
Since his return from the disabled list, Bradley is 0-3 with a 10.91 ERA in those four outings. He has given up four runs or more in each of those starts and has yet to last longer than five innings.
Bradley was 2-0 with a 1.80 ERA before going on the DL.
D-backs manager Chip Hale said the biggest issue he has seen with the rookie right-hander has been with his offspeed pitches. Bradley's velocity on his fastball has also been slightly down, but it has been his inability to use his breaking ball and changeup that has hurt him most, Hale said.
"It's not as good as it was. That's pretty easy to tell, the hitters are telling us that," Hale said. "His stuff is just not the same since he got hit, it just has not come back with the same snap on the breaking ball or the confidence in the changeup. He's just going to have to keep working on it and get better."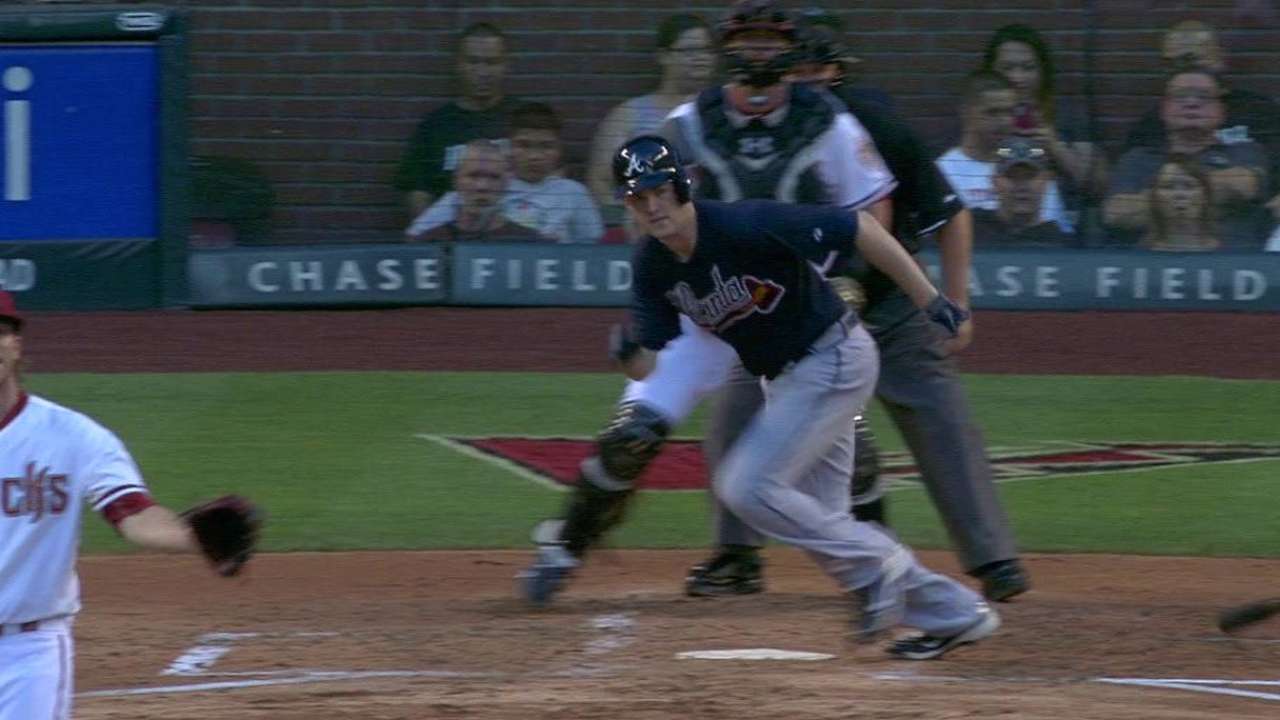 In the second inning, Bradley gave up three runs to the Braves, all with two outs. After intentionally walking Todd Cunningham with first base open to load the bases, pitcher Alex Wood hit a two-run single up the middle on a pitch left over the middle of the plate. Two batters later, Andrelton Simmons added an RBI single.
In the fifth, Freddie Freeman blasted a two-run homer to right-center field off of Bradley. And in the bottom half of the inning, Bradley was pinch-hit for to end his night early again.
Bradley said he feels his bullpen sessions on his off-days have gone well, but that has yet to translate into games the way it was early in the season.
"I've just got to keep doing it, got to stay positive and just keep working," Bradley said. "I know I'm better than what I have been. I'm trying to compete and help this team win and I haven't been able to do that."
Jake Rill is an associate reporter for MLB.com. This story was not subject to the approval of Major League Baseball or its clubs.