Kendrick battles, but gets knocked off track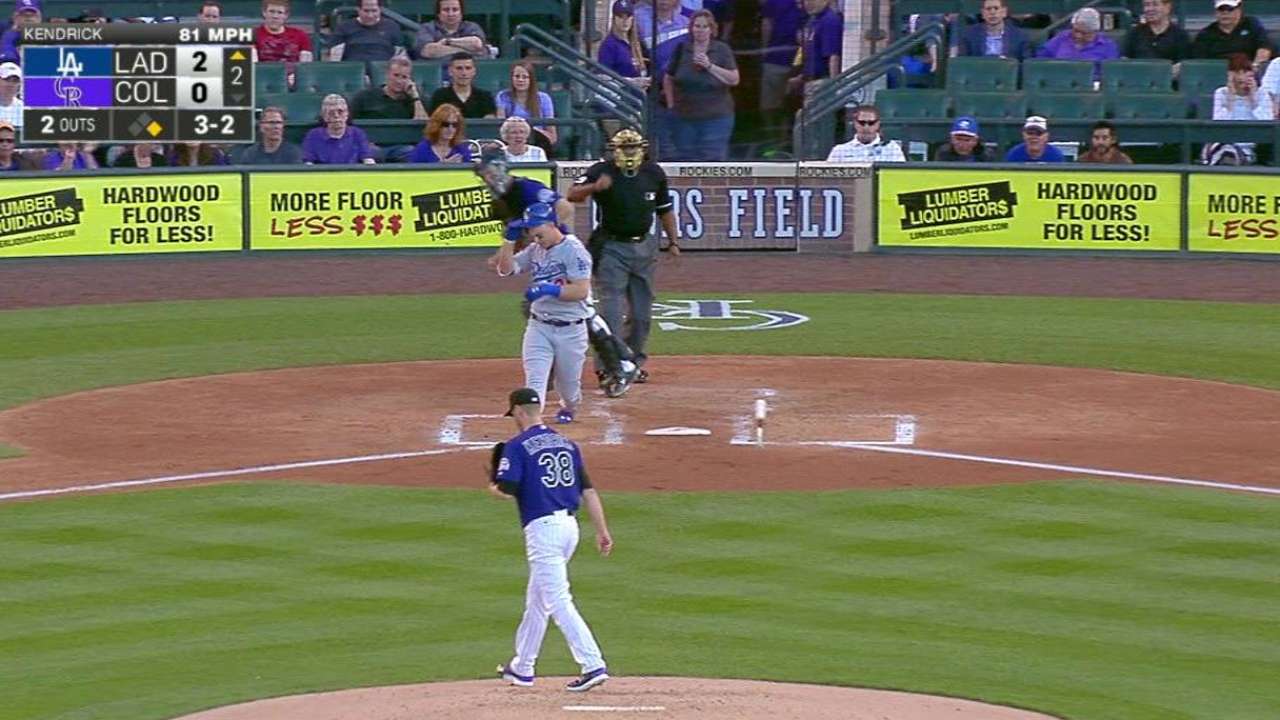 DENVER -- Not a ton of balls were hit particularly hard off Rockies starter Kyle Kendrick, and the ones that were did minimal damage to the scoreboard.
But the Dodgers rattled the right-hander early with two solo home runs and did enough in the sixth inning to knock Kendrick out before opening the floodgates in the Rockies' 11-4 loss on Monday night at Coors Field, which also brought an end to Kendrick's recent string of successful starts.
"He didn't have his 'A' stuff tonight like he's had recently, but I thought he battled with what he had," manager Walt Weiss said. "And he got to a point in the game where he put us in pretty good position."
Kendrick surrendered 10 hits and six runs (five earned) over 5 1/3 innings, while walking two and striking out just one. He entered Monday on a recent upswing in production, though, owning a 3.58 ERA over his previous four starts. Two of those saw Kendrick log seven innings with fewer than two runs surrendered, and his previous outing generated his first win since Opening Day.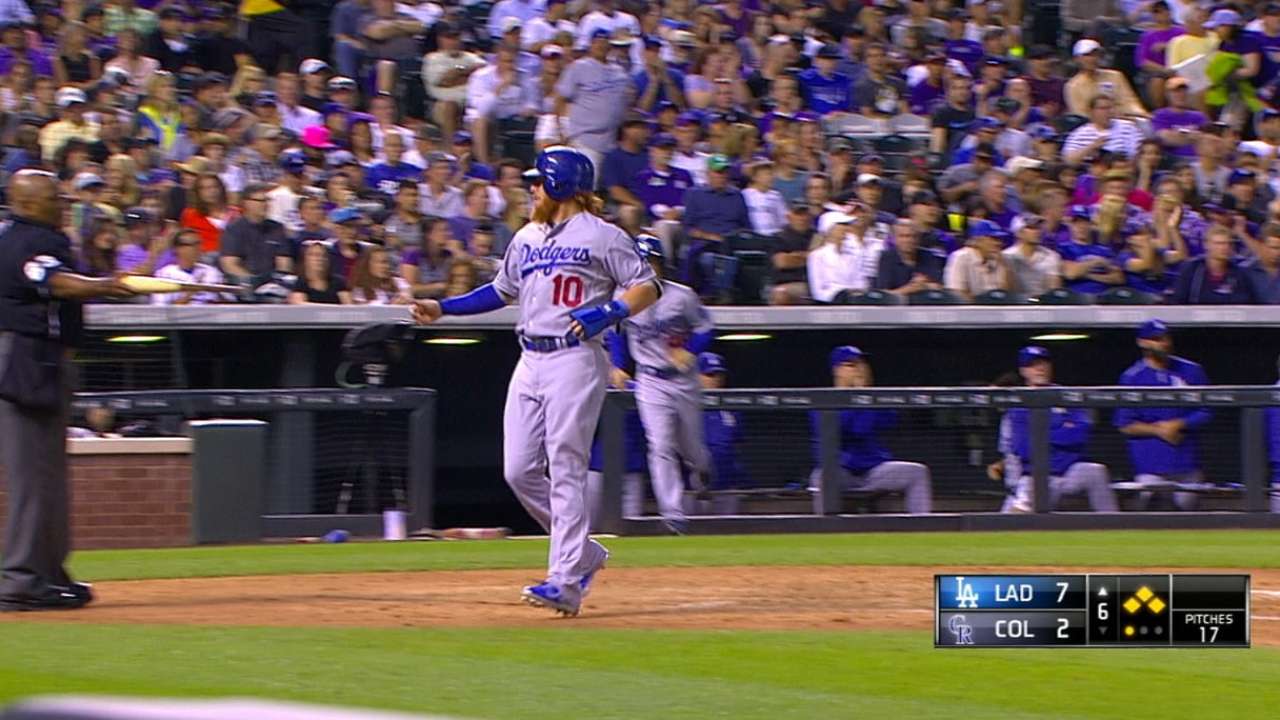 But that didn't translate to the series opener, and as a result, Kendrick allowed the most runs since May 3 and the most hits he'd surrendered since April 28.
"They got some hits -- a couple homers and found some holes," Kendrick said. "The only thing that really hurt me was the two home runs. They got a couple bleeders, and that was it."
Second-inning blasts from Andre Ethier and Jimmy Rollins put Kendrick in an early hole, but he found himself with a clean slate entering the sixth. A broken-bat RBI single from Kiké Hernandez gave the Dodgers a 3-2 lead, but Kendrick later picked off Hernandez at second.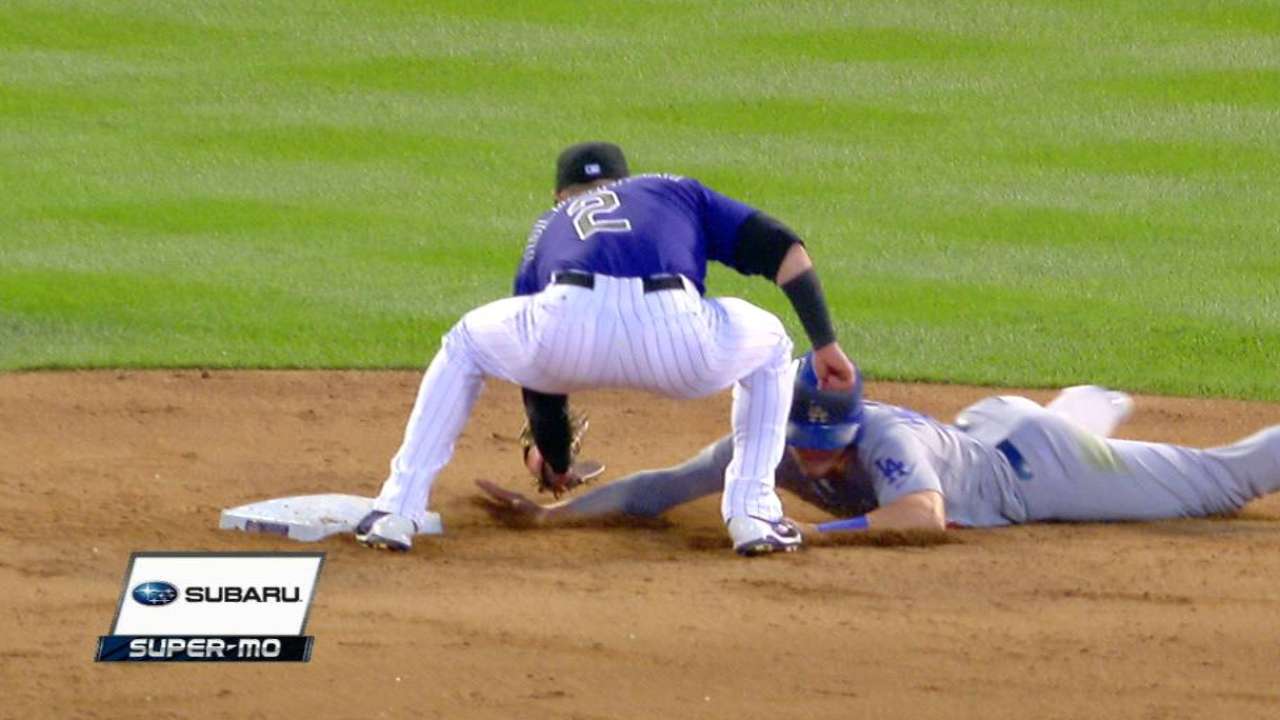 A throwing error followed, though, and Kendrick's final hitter was Clayton Kershaw, who singled for his third hit of the game. Weiss then went to the bullpen as the lineup card flipped over, but more Dodgers' offense immediately followed.
"It's baseball," Kendrick said. "It's frustrating."
Dargan Southard is an associate reporter for MLB.com. This story was not subject to the approval of Major League Baseball or its clubs.