MLB.com Columnist
Anthony Castrovince
5 signs that the Twins aren't a fluke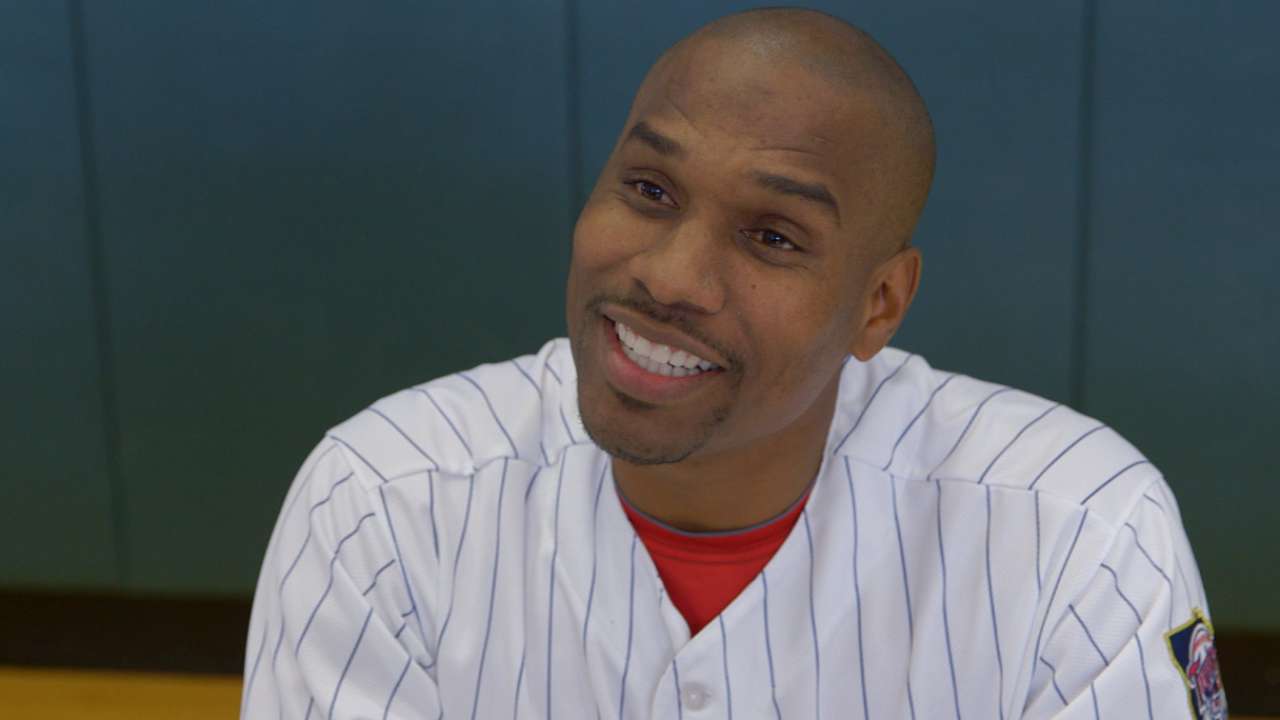 Sure, it could all be a fluke. The Twins' spot atop the American League Central in early June assures them of nothing. The Blue Jays, Braves and Brewers -- all of whom led their respective divisions on June 1, 2014 -- can tell you that. Maybe much of what we've seen, to date, is a Minnesota mirage.
But if this is real -- if the Twins' surge from four straight seasons of 92 or more losses to sudden, surprising relevance about one-third of the way through the 2015 season turns out to be sustainable -- you, dear baseball fan, deserve to know how and why that happened.
Here are five signs that the Twins are not a fluke.
1. Improved outfield defense
The Twins' pitching staff averages 5.77 strikeouts per nine innings, the lowest such mark in the Majors. Minnesota also has the highest percentage of opposing swings that result in balls in play (21.2) and has allowed the second-most fly balls (473). So defense -- particularly outfield defense -- is important for the Twins.
Last year, that defense was atrocious. Minnesota ranked next to last in the Majors in defensive runs saved (minus-73), and its outfield play was particularly bad (minus-50).
Obviously, a 39-year-old Torii Hunter isn't the wall-scaling dynamo he once was. But in May, manager Paul Molitor began mixing in more DH days for Hunter (seven, to be exact) to keep Hunter's legs fresh, occasionally going with the younger legs of Eddie Rosario.
Meanwhile, Rosario, Eduardo Escobar and, most notably, Shane Robinson have combined to give the Twins anywhere from above-average to excellent defense in left. And even if Aaron Hicks' bat still leaves plenty to be desired, he's been a human highlight reel in center.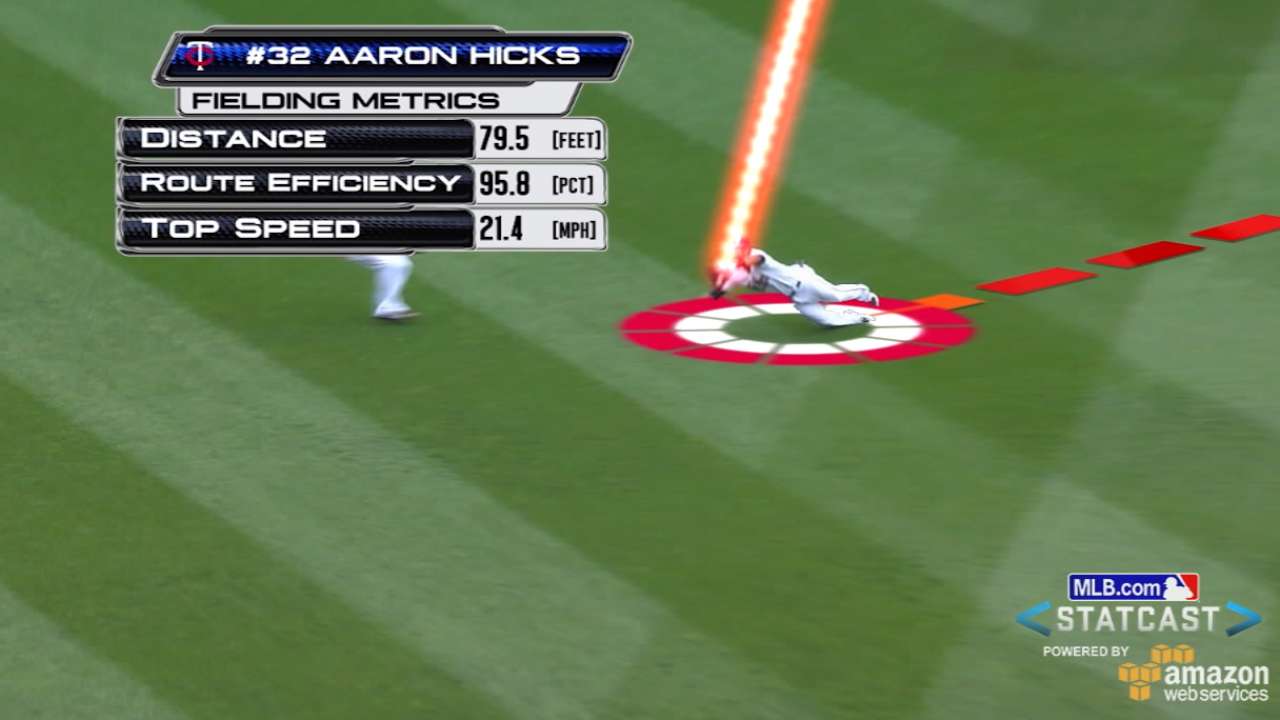 This isn't an awe-inspiring outfield defense, but it's far, far better than it was a year ago.
2. Improved vibe
With apologies to the all-sabermetrics-all-the-time crowd, but people really do still matter in Major League clubhouses. It is unmistakable that the arrivals of Hunter and Molitor have had a positive impact on the way this club handles things from day to day.
Molitor is more analytically advanced than most might expect out of a Hall of Famer from back in the day, and that affects the Twins when it comes to defensive positioning or in-game management. But just as important, he's a skilled communicator, which makes a huge difference when you're rotating guys in and out of your lineup.
And Hunter's reputation as a clubhouse influence, be it keeping things loose or keeping young players on track, precedes him. He's the man responsible for the postgame dance parties with the fog machine and strobe lights. Maybe those parties won't continue to come at the pace they have to date, but, believe it or not in our advanced analytical age, it's still important to have a bonded group of players truly invested in one another's success.
3. Organizational depth
In recent years, it has felt as if the Twins' clubhouse was little more than a waiting room until the highly touted (but far removed) Byron Buxton and Miguel Sano arrive.
Well, those guys might finally arrive later this season, and perhaps Buxton and Sano -- both of whom missed a ton of time with injuries last year but have OPS marks around .830 at Double-A Chattanooga in 2015 -- can help shore up a lineup that has been weak at center field and designated hitter. But that's not the only depth in this discussion.
Remember Tommy Milone? Optioned to Triple-A last month, Milone has been dominant at Rochester, with a 0.70 ERA in five starts.
Remember Kennys Vargas? He, too, was optioned to Rochester after a slow start, and he's responded with a 1.011 OPS through 11 games.
Remember Alex Meyer? The once-hyped starting prospect might actually make his debut in the bullpen, where his power stuff has played up so far in a recent relief experiment at Rochester.
Oh, and remember Ervin Santana? His 80-game suspension just before spring camp broke was a big bummer. But now Santana looms as a potentially impactful (and well-rested) midseason acquisition of sorts for a rotation that has fared better than expected.
Minnesota also has Oswaldo Arcia, who hit 20 home runs last season, coming off the disabled list soon to potentially augment the outfield production. So there are decent reinforcements on the horizon.
4. Room for improvement
There has been much discussion about the Twins' room for regression, most notably a .303 average with runners in scoring position. (Nobody's talking about the Royals' exact same average in those situations, but I digress.)
Well, what about Minnesota's room for improvement?
Last year, the Twins quietly had the seventh-best offense in baseball, with 715 runs scored. And it contributed to that total with a solid .251/.324/.391 slash line against right-handed pitching.
This year, the production against righties has dipped, to .245/.298/.378. Minnesota is 15-6 against left-handed starters and only 15-13 against right-handed starters.
The chief offenders have been Joe Mauer and Kurt Suzuki, as evidenced by their 2015 performance against righties vs. their career performance against righties:
Mauer: .257/.323/.321 in 2015, .329/.415/.493 career
Suzuki: .222/.276/.344 in 2015, .260/.314/.381 career
So there is realistic room for improvement here, which is good, because you might have noticed that there are more right-handed pitchers than lefties.
5. Protecting leads
The Twins have taken the lead after the first inning in 36.7 percent of their games so far, and yes, that might be a pace they struggle to maintain. But what Minnesota does with its leads is no joke. The Twins have lost only one game all season that they led after five innings.
Glen Perkins has been one of the game's more underrated closers the past couple of years. But Blaine Boyer has joined him to form a formidable one-two punch in the back end of a bullpen that could/should be even better now that Casey Fien has recovered from a strained deltoid muscle. And again, Meyer might bring some heat to the mix before long.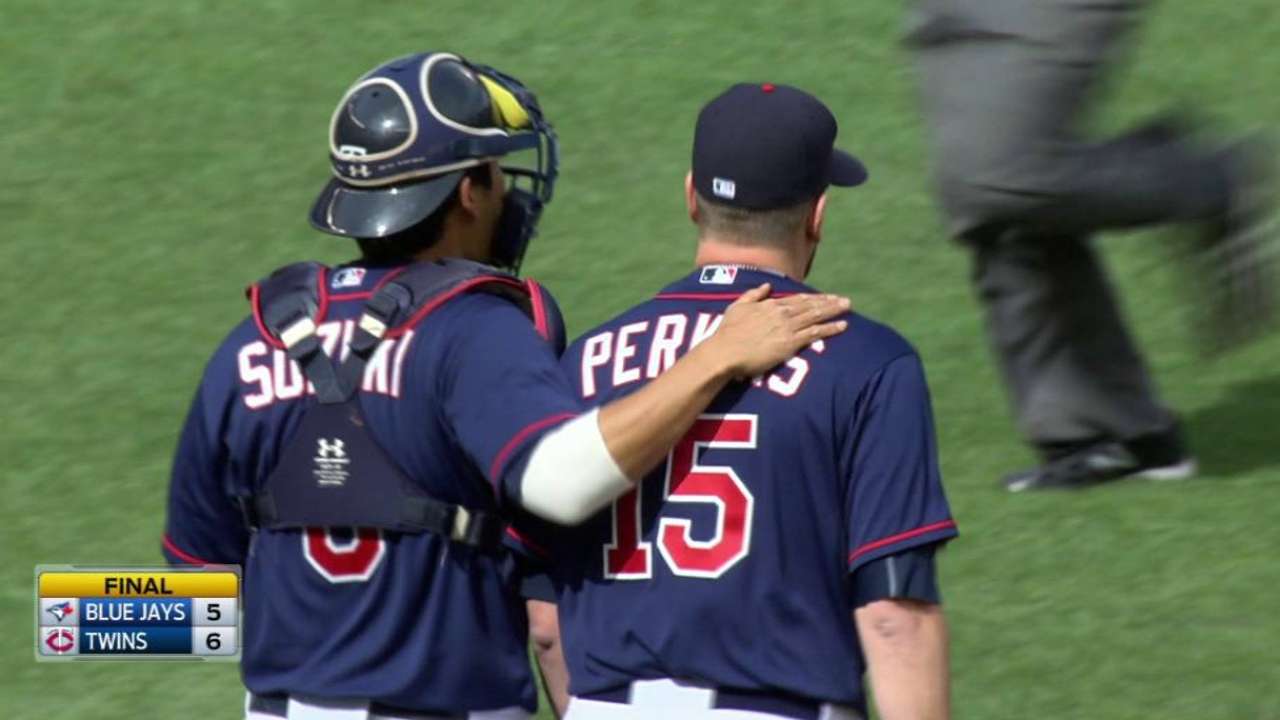 Minnesota's relievers have converted 89 percent of their save and hold opportunities to date, creating a sense of confidence that extends to the lineup, to the rotation, to the dugout.
You never know where that confidence can take a club. It's already taken the Twins a lot further than we expected.
Anthony Castrovince is a reporter for MLB.com. Read his columns and follow him on Twitter at @Castrovince. This story was not subject to the approval of Major League Baseball or its clubs.