Lack of offense squanders Garcia's good outing
Cardinals leave 10 runners on in shutout loss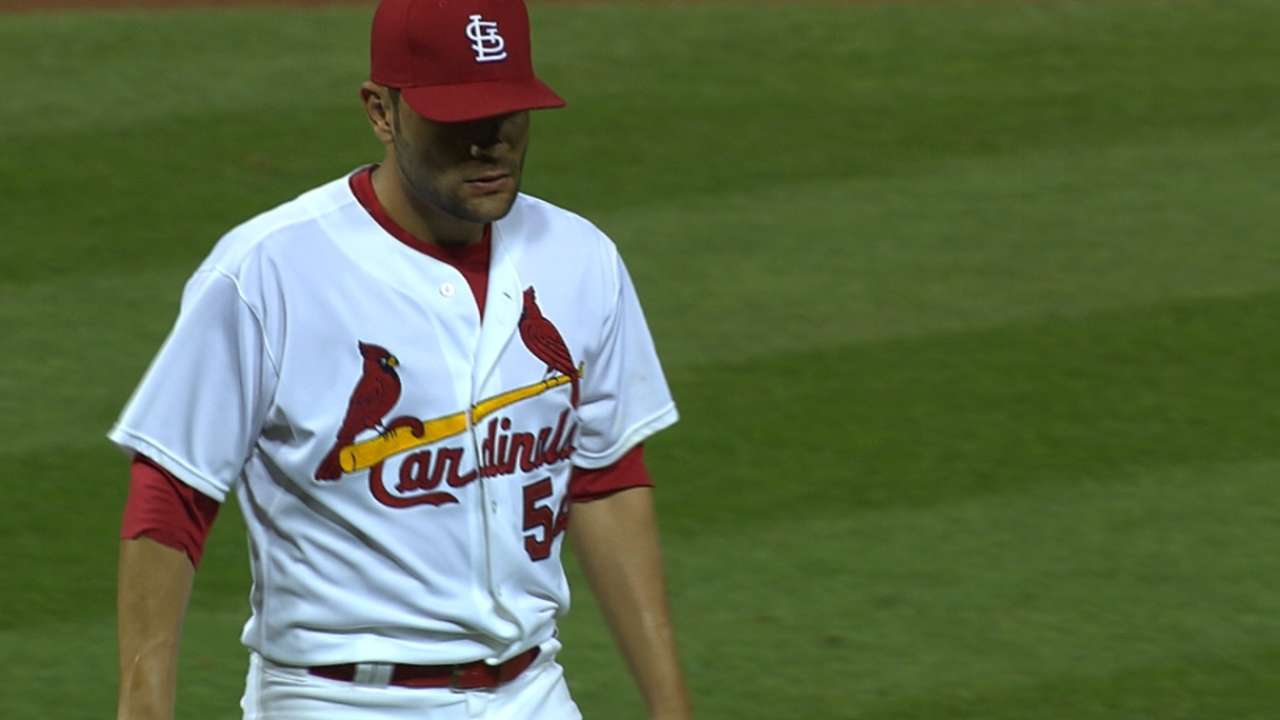 ST. LOUIS -- Mike Matheny felt like the Cardinals were positioned advantageously against Brewers starter Mike Fiers after two innings on Monday. When the night ended, all he could do was tip his cap to Fiers, who shut down the St. Louis offense and helped the Brewers to a 1-0 series-opening win at Busch Stadium.
"We had him at almost 40 pitches after two innings with a bullpen that was really running on fumes after 17 innings yesterday, and he did exactly what his club needed him to do," Matheny said. "He ends up in the sixth with 100 pitches, and it's just impressive."
Fiers pitched the first six innings of the Cardinals' sixth shutout of the season, allowing four hits and blanking an offense that put runners on base in seven innings with nothing to show for it.
As a result, St. Louis starting pitcher Jaime Garcia, who pitched seven innings and allowed just one run, picked up the loss in his third outing of the year since returning from injury.
"He had a great sinker today and his slider was probably as sharp as we've seen it," Matheny said of Garcia, who allowed only three hits and walked none. "He mixed in the curveball and changeup enough, but just late, hard movement at the bottom of the zone turns into the ability to throw less than 90 pitches through seven. That's pretty rare stuff."
At one point, Garcia sifted through 17 Milwaukee batters without allowing a hit.
"Anytime you lose a game you're never happy," Garcia said. "So I don't want to say happy. Am I encouraged by the way I'm feeling and competing physically? Yeah. But it wouldn't say happy."
Though Fiers had a lot to do with the zeros that were splashed across the St. Louis half of the scoreboard at the end of the night, so did three missed opportunities in the final three innings.
Mark Reynolds led off the seventh with a single to right, but Jon Jay and pinch-hitter Randal Grichuk each grounded to the shortstop, Grichuk's resulting in an inning-ending double play.
The most glamorous of the Cardinals' chances came in the eighth with runners at first and third with one out. Milwaukee reliever Jeremy Jeffress ended the threat with back-to-back strikeouts of Jhonny Peralta and Yadier Molina.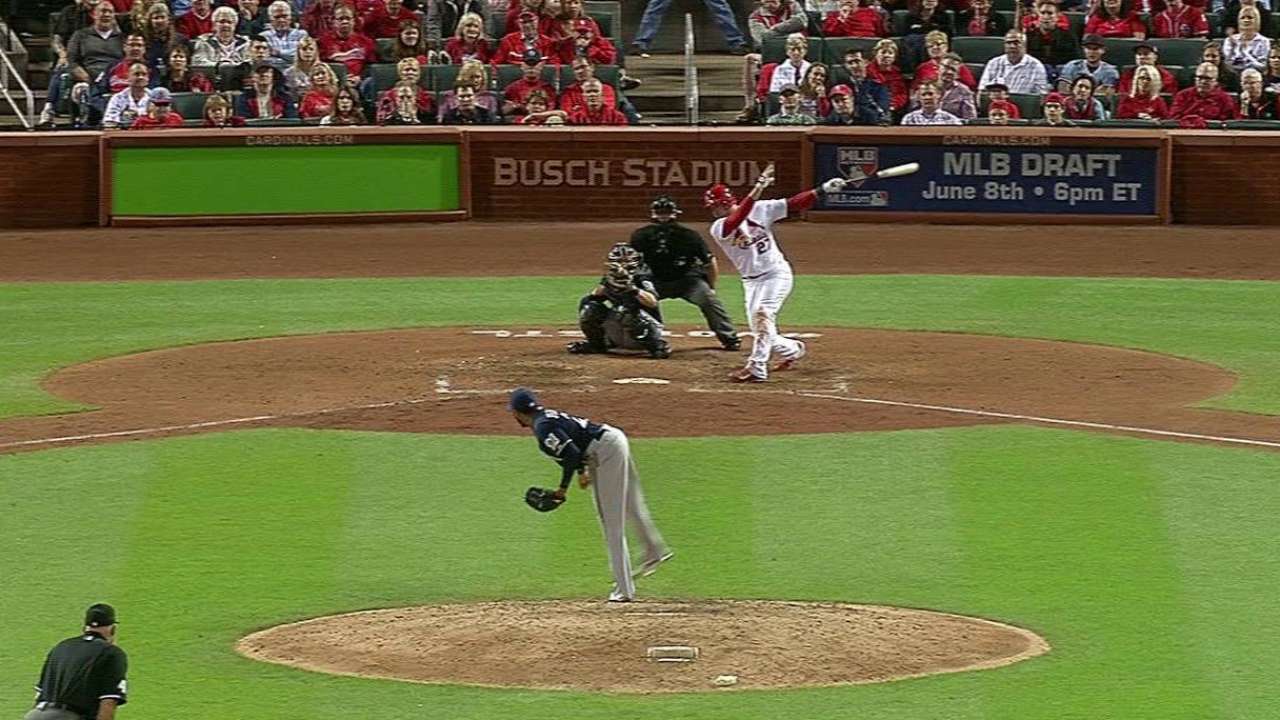 "That opportunity in the eighth was the one," Matheny said. "You hate to think you're only going to have one opportunity in a game. But in a 1-0 game with first and third, one out, something that we take a lot of pride in is getting the job done. We missed that one, and then obviously a little something in the ninth, but it was a pretty tall order against their closer."
That little something was a third straight leadoff single by the Cardinals, this one by Jason Heyward. After consecutive strikeouts by closer Francisco Rodriguez, Heyward stole second and Peter Bourjos walked to bring up Kolten Wong.
Wong became the sixth Cardinals batter of the night to come up empty with a runner in scoring position as his easy grounder to first base left the ninth and tenth runners of the night stranded for St. Louis, and in the process, squandered a stellar outing from Garcia.
"It's just a shame we wasted a start like that," Matheny said. "He could've gone a complete game his stuff was that good today."
David Cobb is an associate reporter for MLB.com. This story was not subject to the approval of Major League Baseball or its clubs.