Castro day to day after hit-by-pitch
Astros catcher plunked on right knee by fastball from O's Jimenez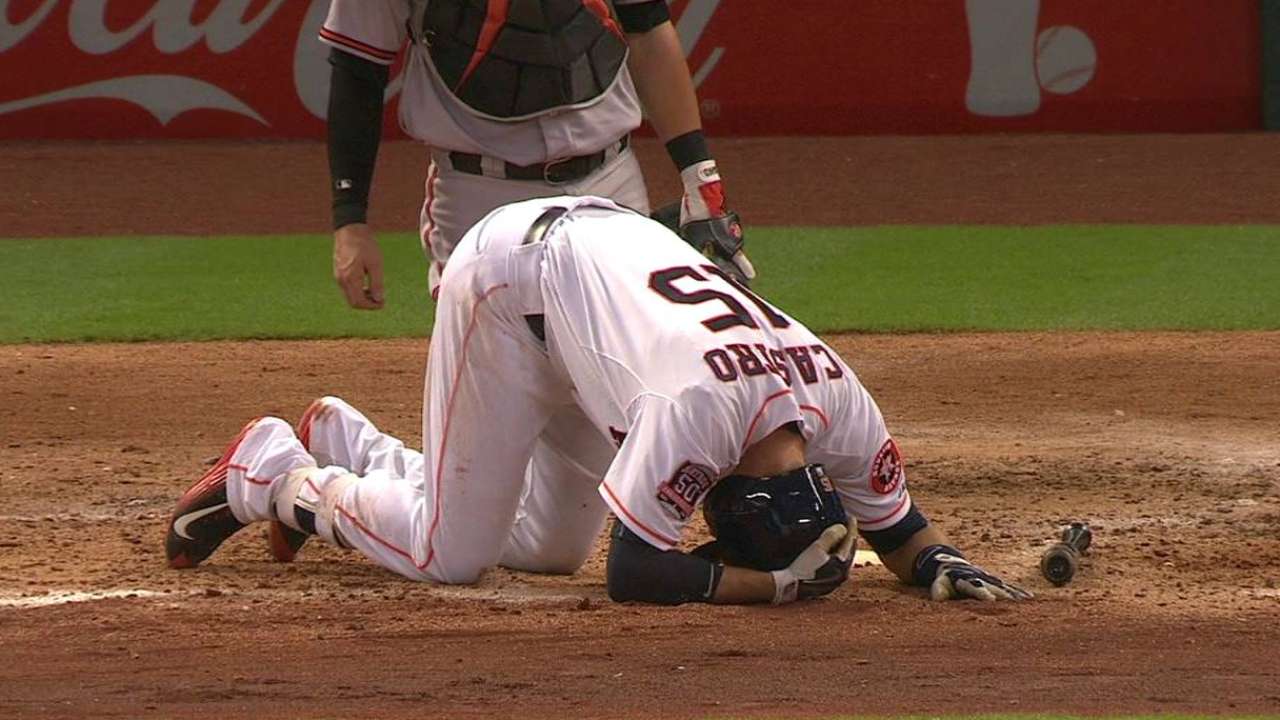 HOUSTON -- Astros catcher Jason Castro is listed as day to day after taking an Ubaldo Jimenez fastball off the side of his right knee -- the same knee that required surgery to fix a torn ACL in 2011 -- during Monday's 5-2 win against the Orioles.
Castro was hit on the second pitch of his at-bat in the fifth inning and immediately fell face-first to the ground. With some assistance from head trainer Nate Lucero, Castro made his way to first base, where he ran up and down the baseline to test the injury.
"Obviously, initially it hurt," Castro said. "When I started running it started to loosen up a little bit and actually squatting on it made it feel better somehow."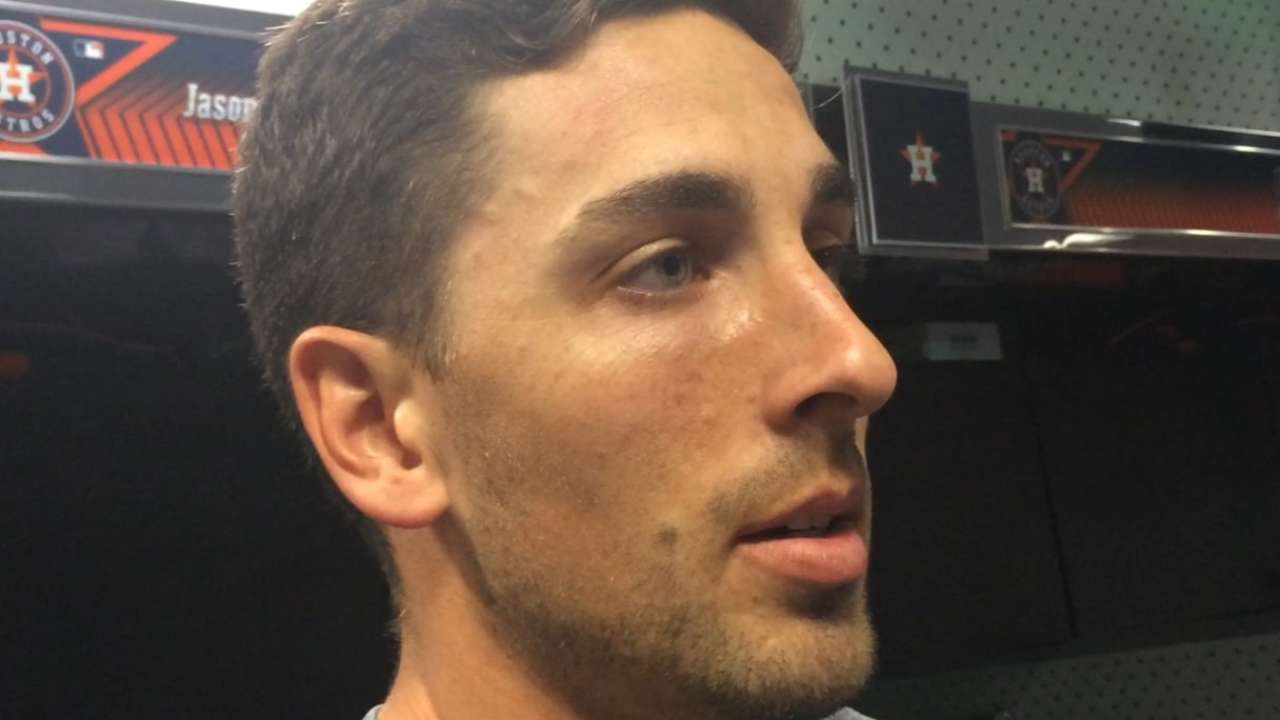 Castro remained in the game until the seventh inning, when Astros manager A.J. Hinch pulled him. Hinch said it was strictly a precautionary move and he does not envision Castro being shelved for an extended period of time, though he said he would "more than likely be down" on Tuesday.
"He was fine catching -- I think he felt fine squatting straight up and down," Hinch said. "I didn't want to take a risk with him torqueing that thing up to bat."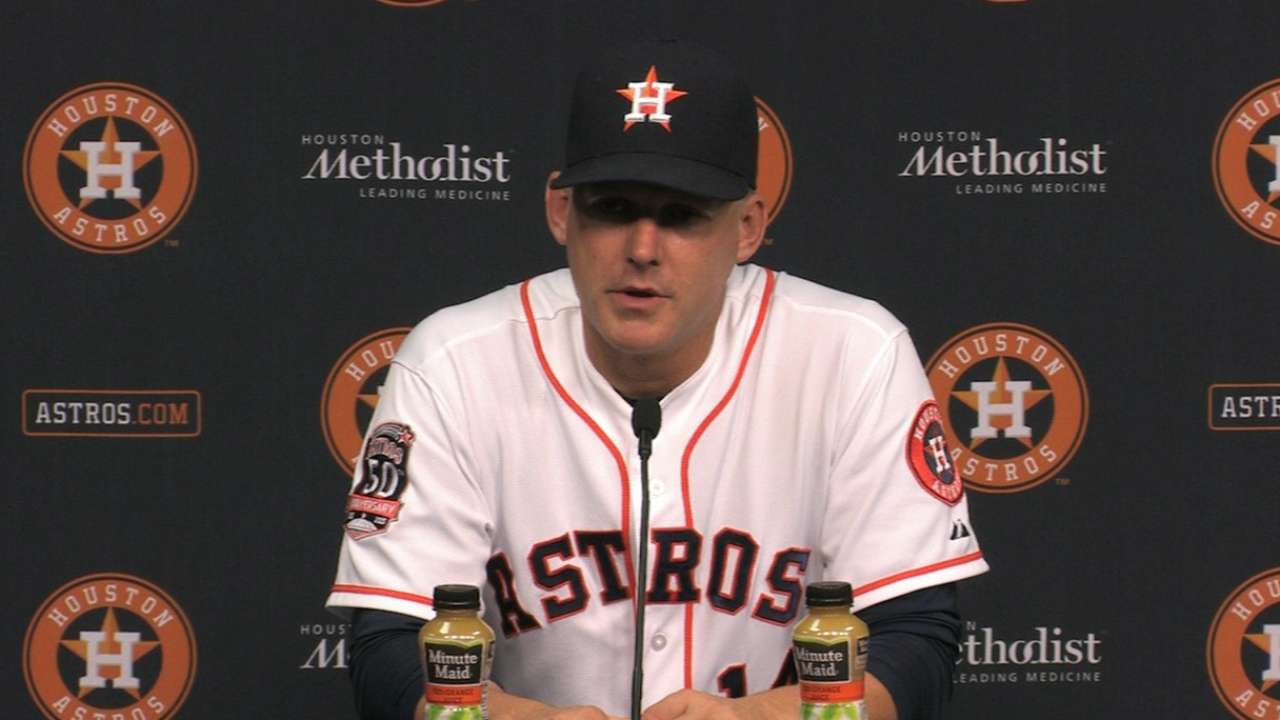 Castro said he would not need an X-ray after being checked out by a team doctor, and he added he would know more about the extent of the injury Tuesday, once his adrenaline wore off.
Hinch, a fellow former Stanford backstop, was much more optimistic.
"Jason's available [Tuesday]," Hinch said. "He'll be fine. He's a catcher. From Stanford."
Chandler Rome is an associate reporter for MLB.com. This story was not subject to the approval of Major League Baseball or its clubs.