Gosewisch done for year with torn ACL
D-backs catcher will undergo surgery this week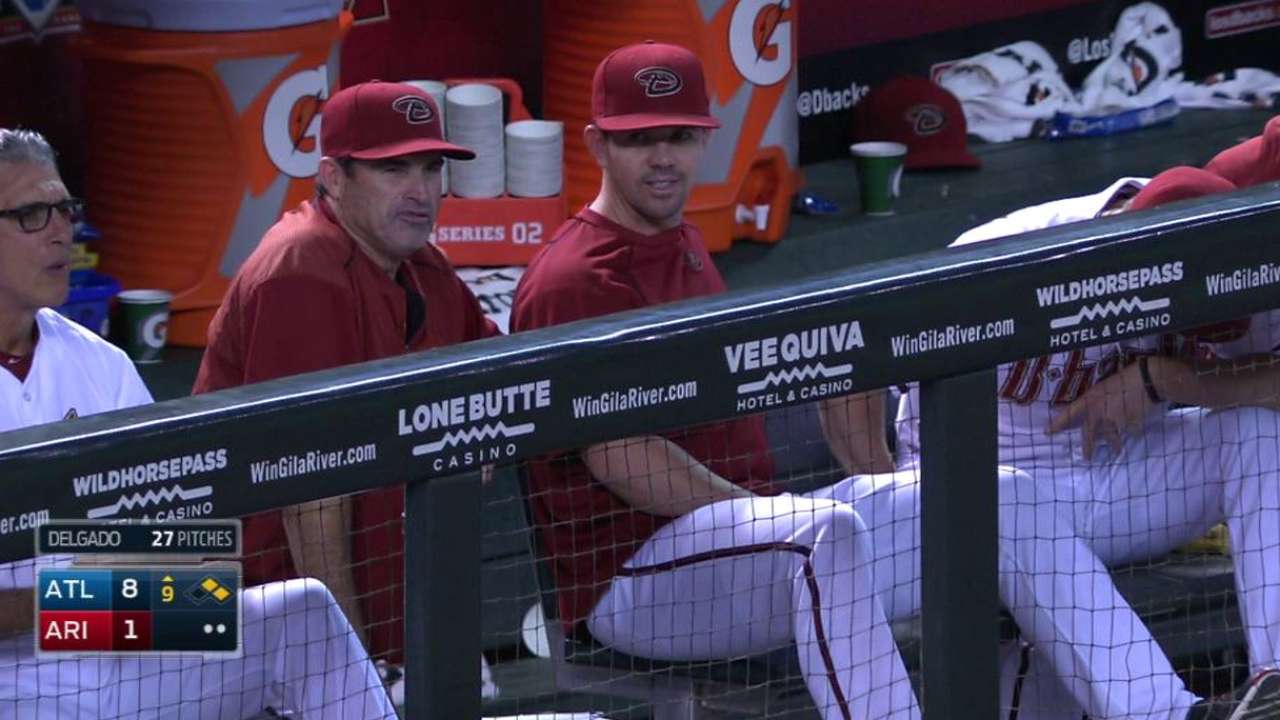 PHOENIX -- D-backs catcher Tuffy Gosewisch suffered a full tear of the ACL in his left knee and will undergo season-ending surgery, the club announced during Monday's 8-1 loss to the Braves.
Gosewisch met with the club's chief orthopedic surgeon, Dr. Gary Waslewski, on Monday night, who determined it was torn. Gosewisch said he will likely have the surgery later this week and the recovery will take six to eight months.
"Obviously it's rough, but I'm just trying to think about getting back stronger and doing everything I can to come back healthy," Gosewisch said. "I knew the possibility was there for season-ending and it's rough, but not much I can do about it now."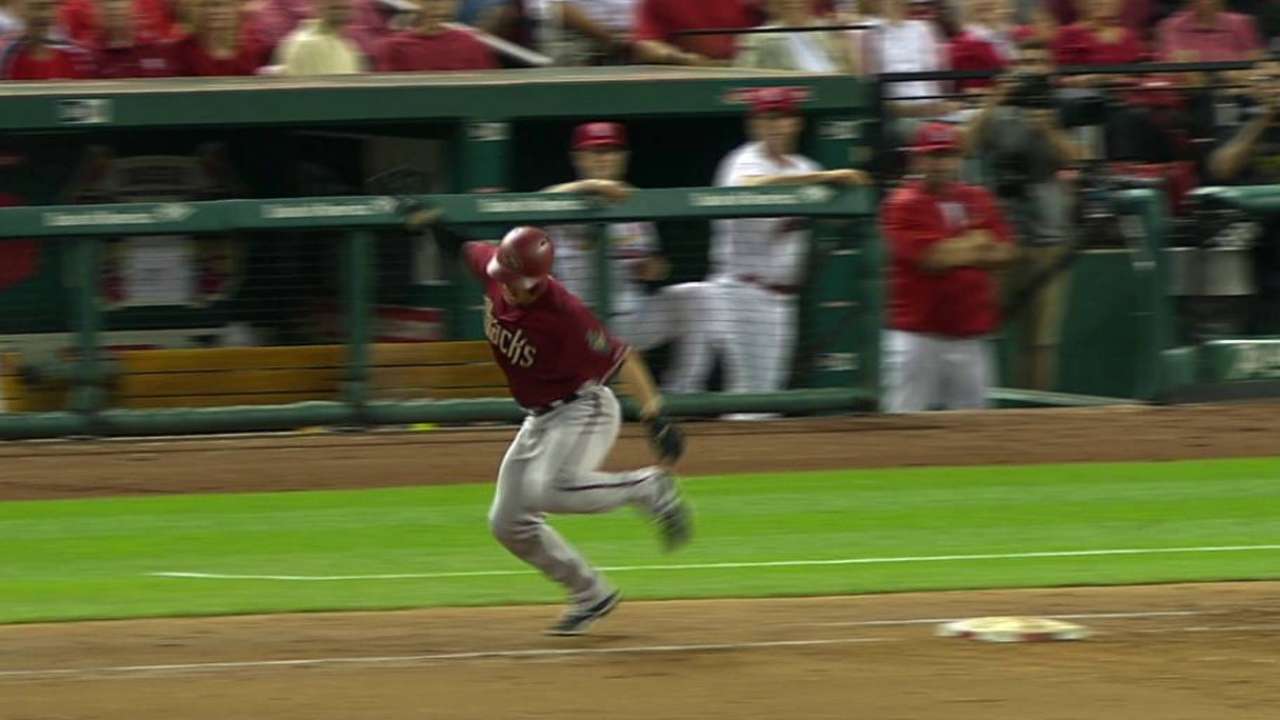 The catcher suffered the injury in Wednesday's game against the Cardinals after running out a ground ball in the sixth inning. He was batting .211 in 38 games in his first full season as the team's starting catcher.
"It's awful, sad," Arizona manager Chip Hale said. "Guy's busted his tail to get where he's at, did a great job helping our [pitching] staff get better, and now he's lost. It just stinks for him."
Jake Rill is an associate reporter for MLB.com. This story was not subject to the approval of Major League Baseball or its clubs.