During All-Star week, 'I can't believe I'm here'
Reds Hall of Famer Casey takes a trip down memory lane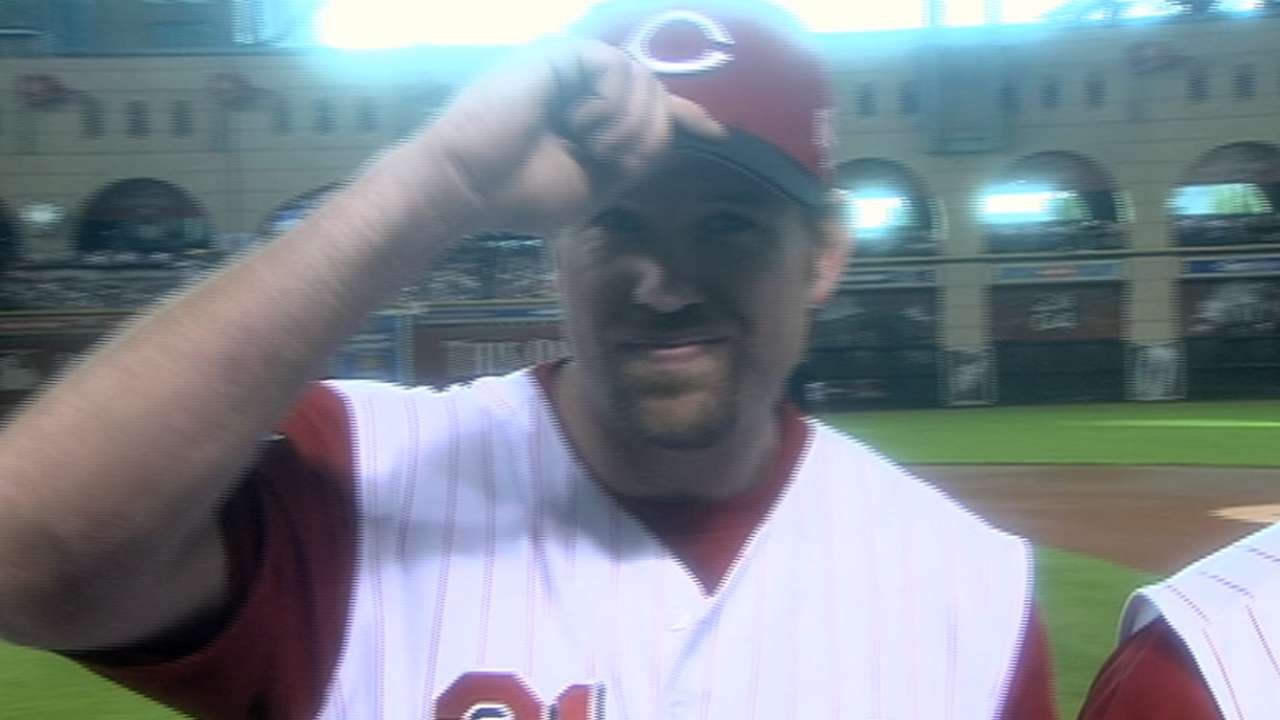 My first All-Star Game was in 1999, and the experience was surreal. It was at Fenway Park; the All-Century Team was on the field, Pedro Martinez was starting the game for the AL and Ted Williams threw out the first pitch. George Brett, who was inducted into the Hall of Fame that year, put his hand on my shoulder and said, "Hey, Sean. I want to introduce myself. I like your swing." I remember thinking, "Did I win a contest? Are they sure that they picked the right guy? I can't believe I'm here."
You only get those moments at the All-Star Game. It is the one time during the year when you think, "This is really cool." It doesn't feel like work, because you're out of the grind for a little bit. You can just be a fan and enjoy the festivities.
When Cal Ripken Jr. homered in 2001, his last All-Star Game and my second, everyone at Safeco Field was excited. And in 2004, I took my 2-year-old son onto the field with me for the Home Run Derby in Houston. We later met Muhammad Ali in the clubhouse -- he was so nice and signed stuff for everyone -- and I asked if he would take a picture holding my son. In the photo, my son has a quizzical look that asks, "What are you doing, Dad?" But he'll appreciate it when he grows up and realizes that he has a picture with one of the greatest boxers of all time.
All-Star week is definitely crazy, but in a good way. It's such an honor, and I always took pride in representing Cincinnati. I knew that when I went out and tipped my cap at an All-Star Game, I was tipping it for the city.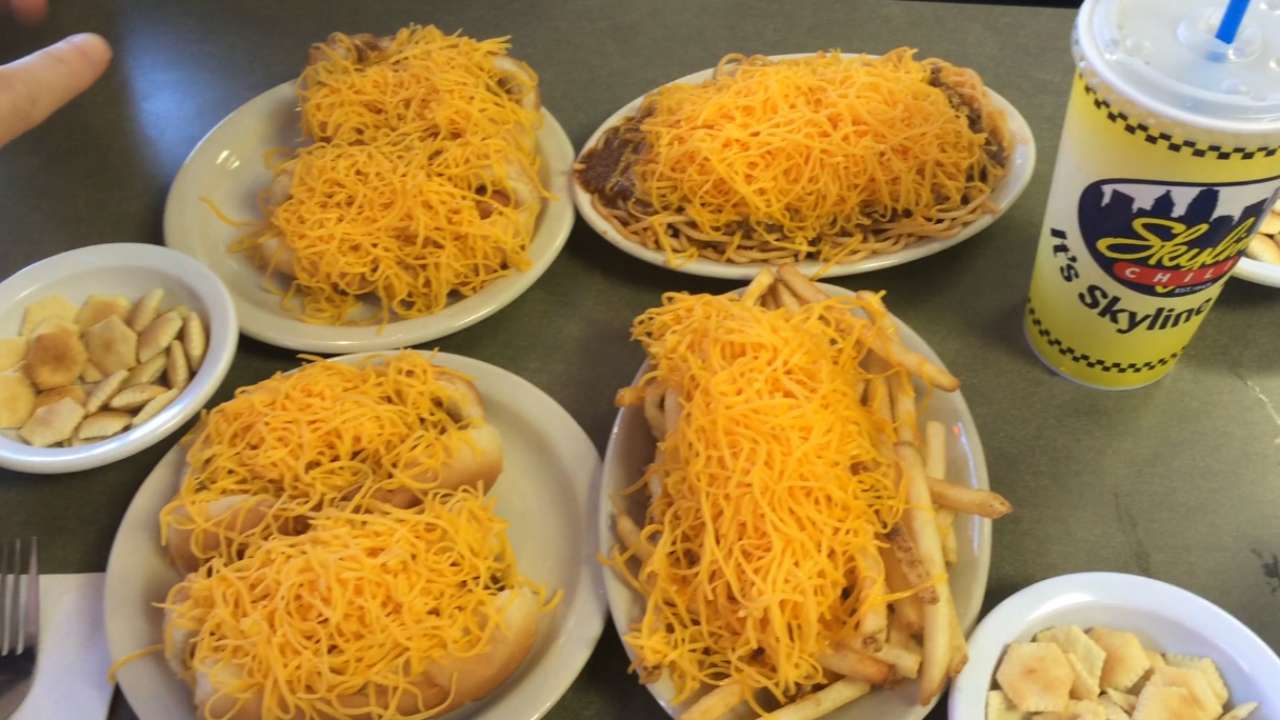 The excitement doesn't end on the field, though. I love to eat, and if you're in Cincinnati, you've got to try Skyline Chili. Get the 5-way, a gut-busting combo of spaghetti, chili, the biggest amount of cheese you've ever seen, beans and onions. After games, I used to go to the drive-in all the time; they knew I was coming. If barbecue is your thing, the Montgomery Inn serves the best rack of ribs that you'll ever have. It's right by the stadium, along with Graeter's Ice Cream. If you want a good steak, Jeff Ruby's Steakhouse knows how to do it right. Across the street from the ballpark they have Toby Keith's bar, the Yard House, a tap house and a brewery. When I played, this stuff didn't exist; now, it's a happening area.
Great American Ball Park is a great stadium to see, and Cincinnati is a true baseball city. After playing there for eight years, I know that those fans are some of the best in baseball. The love that they have for the Reds will create an All-Star experience that people won't forget.
Sean Casey is a retired Major League first baseman and an analyst for MLB Network. Follow him on Twitter @TheMayorsOffice. This story was not subject to the approval of Major League Baseball or its clubs.