Marlins option Cishek to Double-A Jacksonville
Manager Jennings believes reliever's stint in Minors will be short-term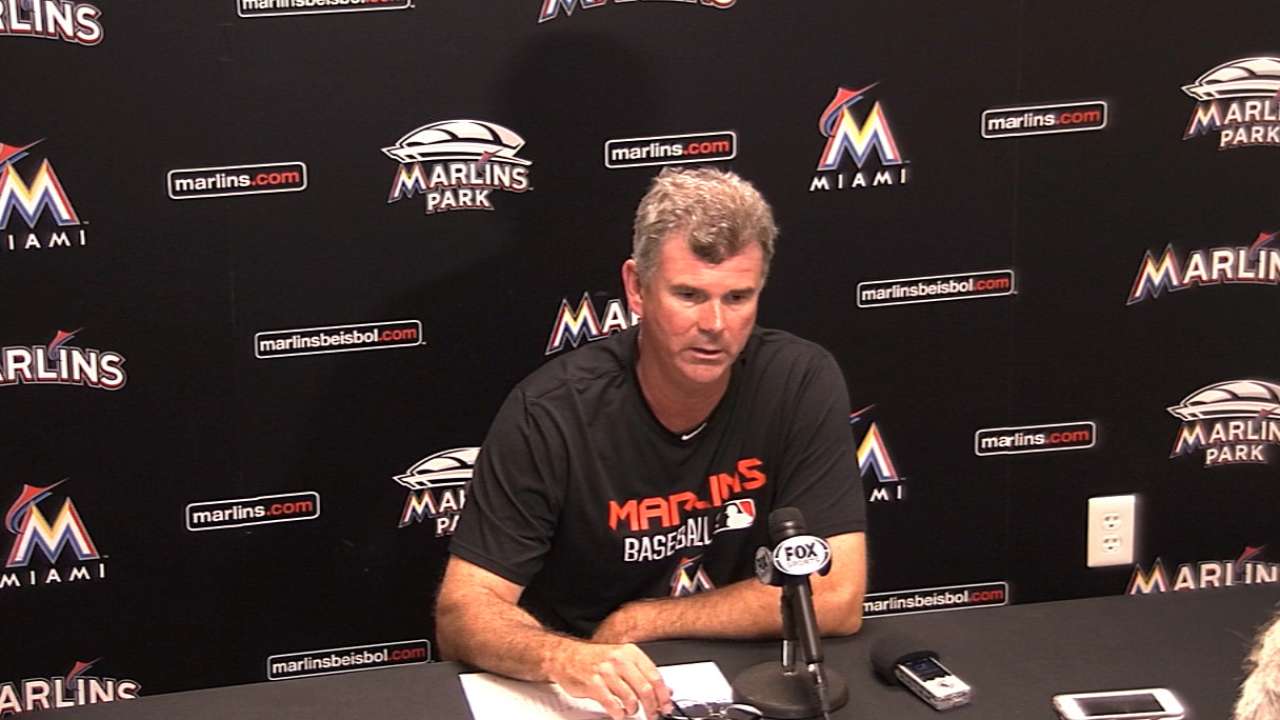 MIAMI -- Marlins reliever Steve Cishek, mired in the worst slump of his big league career, was optioned to Double-A Jacksonville on Monday night. Miami will make a corresponding move on Tuesday.
The Marlins announced the move shortly after losing, 5-1, to the Cubs at Marlins Park. Cishek, 1-5 with a 6.98 ERA, was removed from the closer role in mid-May.
"We thought it would be beneficial to take him out of the spotlight of the Major Leagues and let him go mechanically and get ironed out," manager Dan Jennings said.
Cishek allowed the go-ahead run in the seventh inning in a 4-3 loss to the Mets at Citi Field on Sunday.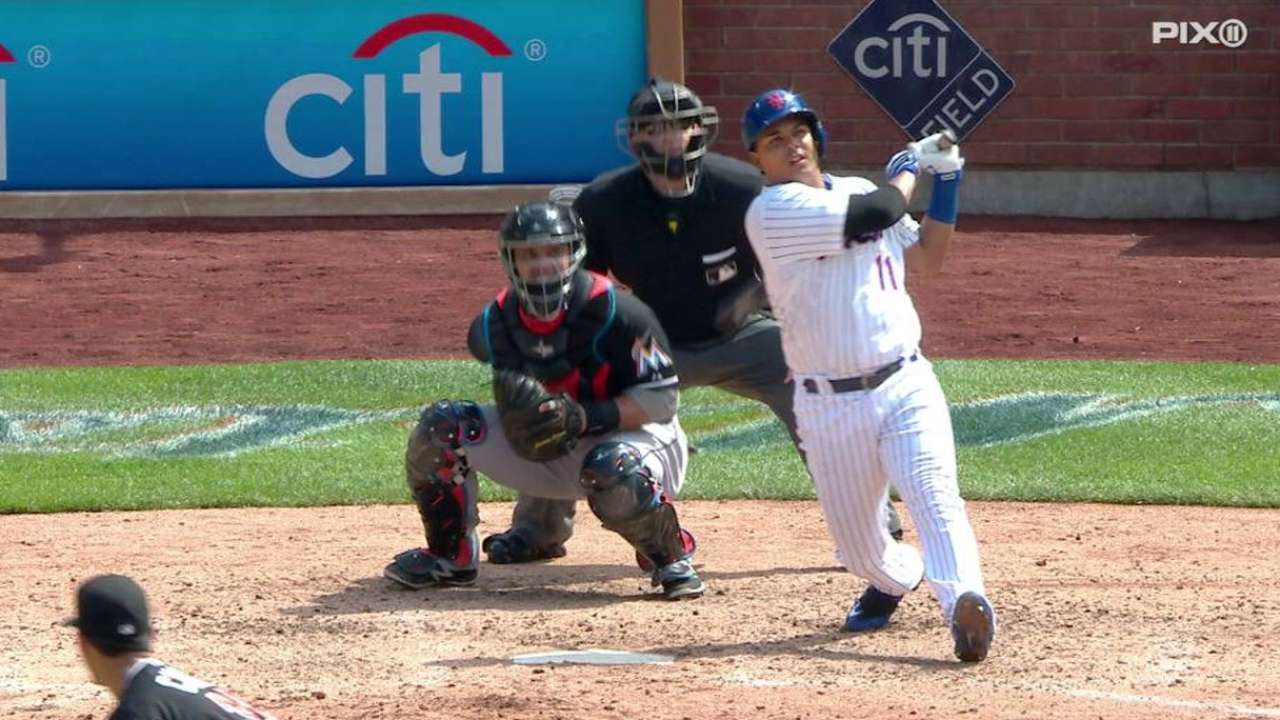 The reason Cishek is going to Double-A is because Triple-A New Orleans is on a road trip at Reno.
Jennings feels Cishek's Minor League stint will be short.
"I don't see this being a long-term deal at all," the manager said. "I think he will come back and be the same Steve Cishek we've known in the past."
Cishek has an unorthodox, side-arm delivery. Mechanically, the organization believes he needs some fine tuning.
Cishek has thrown 19 1/3 innings, striking out 17. His WHIP, however, is 1.86, and opponents are batting .321 against him.
A year ago, Cishek was a reliable closer, saving 39-of-43, with a 3.17 ERA. His WHIP was 1.21, and opponents hit .237 against him.
"He was a pro. He's always a pro. He's upbeat. He's positive," Jennings said. "He feels like he's very close to mechanically getting ironed out where he can help. We still believe in him, and who he is and what he's done. This was an organizational decision."
Cishek was removed from the closer role after blowing back-to-back save chances on May 10 at San Francisco and May 11 at the Dodgers. A.J. Ramos has taken over at closer.
"This is a results league, but at the same time, you have to look at a mechanical thing and how close guys truly are," Jennings said. "Sometimes it can benefit them where they can go down, and it's not on SportsCenter every night, and get an opportunity to iron out things."
Jennings insists Cishek is physically fine. Early in the season, his fastball velocity was 89-91 mph. On Sunday, he was at 92-93 mph.
"He is completely healthy," Jennings said. "It's about executing some pitches."
Joe Frisaro is a reporter for MLB.com. He writes a blog, called The Fish Pond. Follow him on Twitter @JoeFrisaro and listen to his podcast. This story was not subject to the approval of Major League Baseball or its clubs.