Murphy's law: Daniel will eventually heat up
Mets second baseman continues torrid streak with 4 hits, homer vs. Padres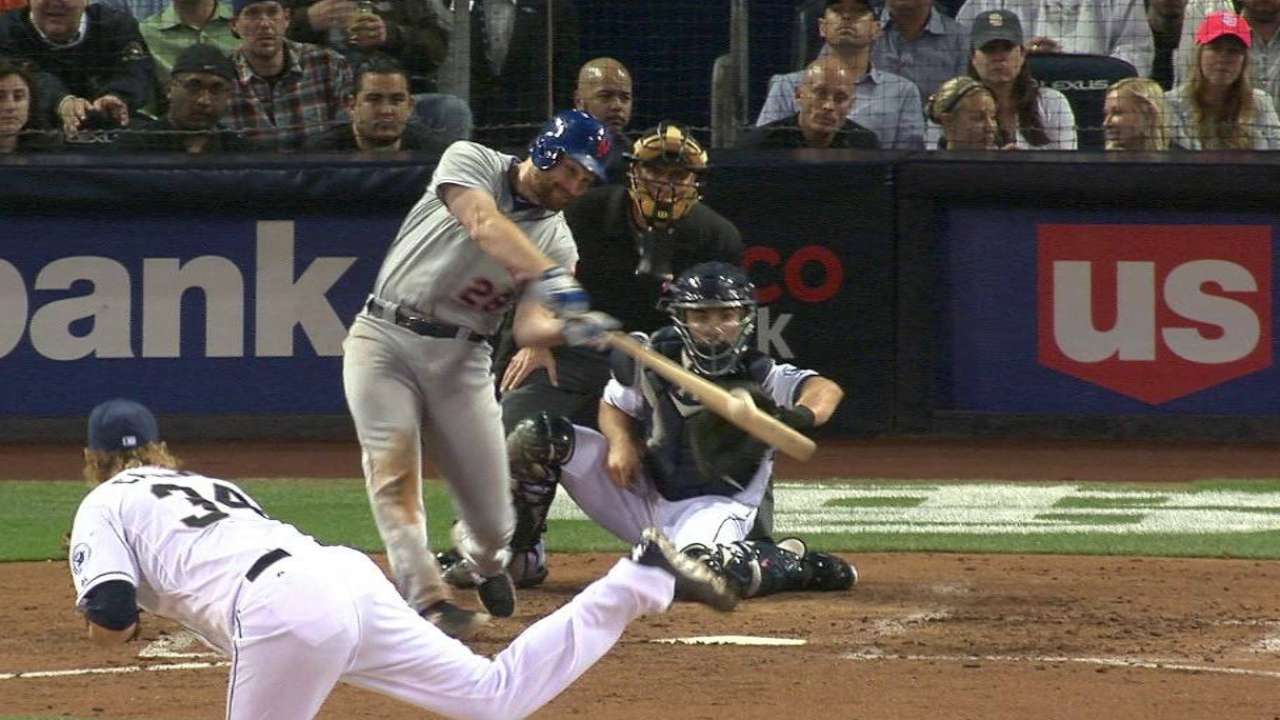 SAN DIEGO -- Among Mets manager Terry Collins' favorite phrases -- "cripes!" notwithstanding -- is a truism. Collins likes to say that he seldom worries about Daniel Murphy because he knows that by the end of each season, Murphy's numbers will look like they always do: something close to a .290 average, 10 home runs, a dozen or so steals, and so on and so forth.
That Murphy opened this year in a 9-for-62 funk only seemed to ensure that his inevitable hot streak would be hotter. And it has been. Murphy's four hits in the Mets' 7-0 win over the Padres on Monday raised his average to .286, more than 70 points higher than it stood at this time last month. He hit .330 in May and is averaging .800 in June, at times almost single-handedly covering up the injuries to David Wright, Travis d'Arnaud and, on Monday, Lucas Duda.
"Nothing Murph does surprises me," Collins said. "I've seen him do it before. I've seen him have a night where you shake your head, and then the next night he puts four or five of the best swings you've ever seen on balls and squares them up. That's why he's dangerous."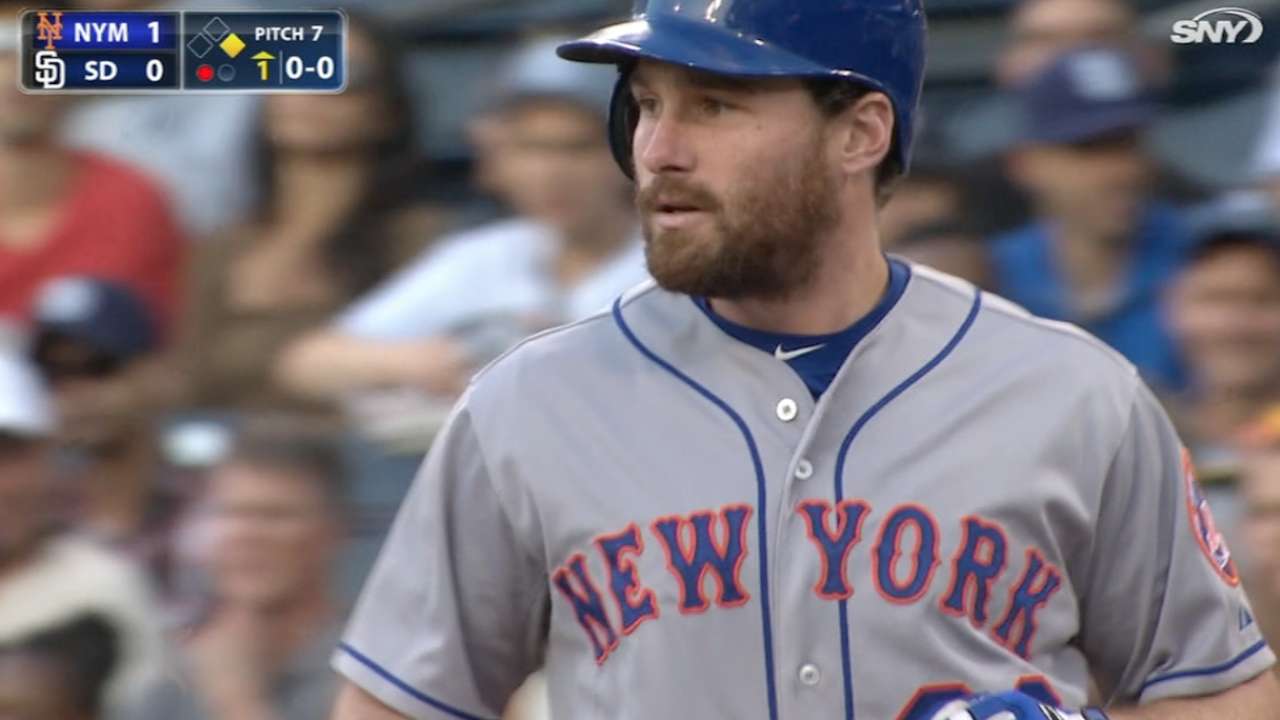 Yet as recently as May 14, Murphy did not seem so dangerous, batting .250 with a .661 OPS. After the Mets lost their fourth in a row to the Cubs that afternoon, Collins verbally challenged the veteran hitters on his team to "step up," calling out Murphy and Michael Cuddyer by name. While Cuddyer has also improved, batting .316 since that time, it's Murphy who has paced the offense.
His two-run homer in the fifth inning Monday blew the game open against Padres starter Andrew Cashner, who seemed to alternate between strikeouts and mistakes. Murphy's RBI single in the first inning gave the Mets their first run as well, and his double in the seventh allowed him to finish a triple short of the cycle.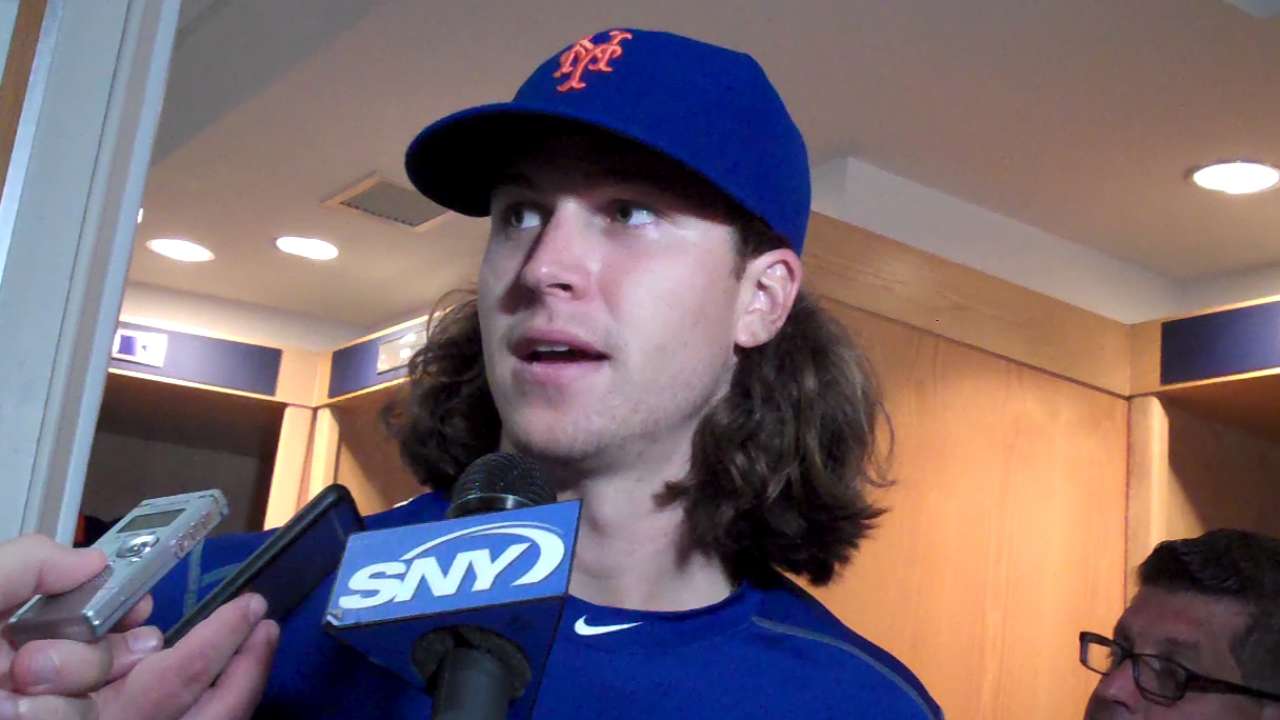 The four-hit game was the 13th of Murphy's career and his fifth multi-hit contest in his last 11 tries.
Such is life as one of baseball's most notoriously streaky hitters.
"I feel like if I knew exactly what it was, I would have done it a lot earlier," Murphy said of his ability to turn his season around so quickly. "Sometimes you get base hits, you have good at-bats. Sometimes you don't."
Anthony DiComo is a reporter for MLB.com. Follow him on Twitter @AnthonyDiComo and Facebook, and listen to his podcast. This story was not subject to the approval of Major League Baseball or its clubs.