Hale raves about Goldy as player, leader
D-backs slugger coming off huge offensive series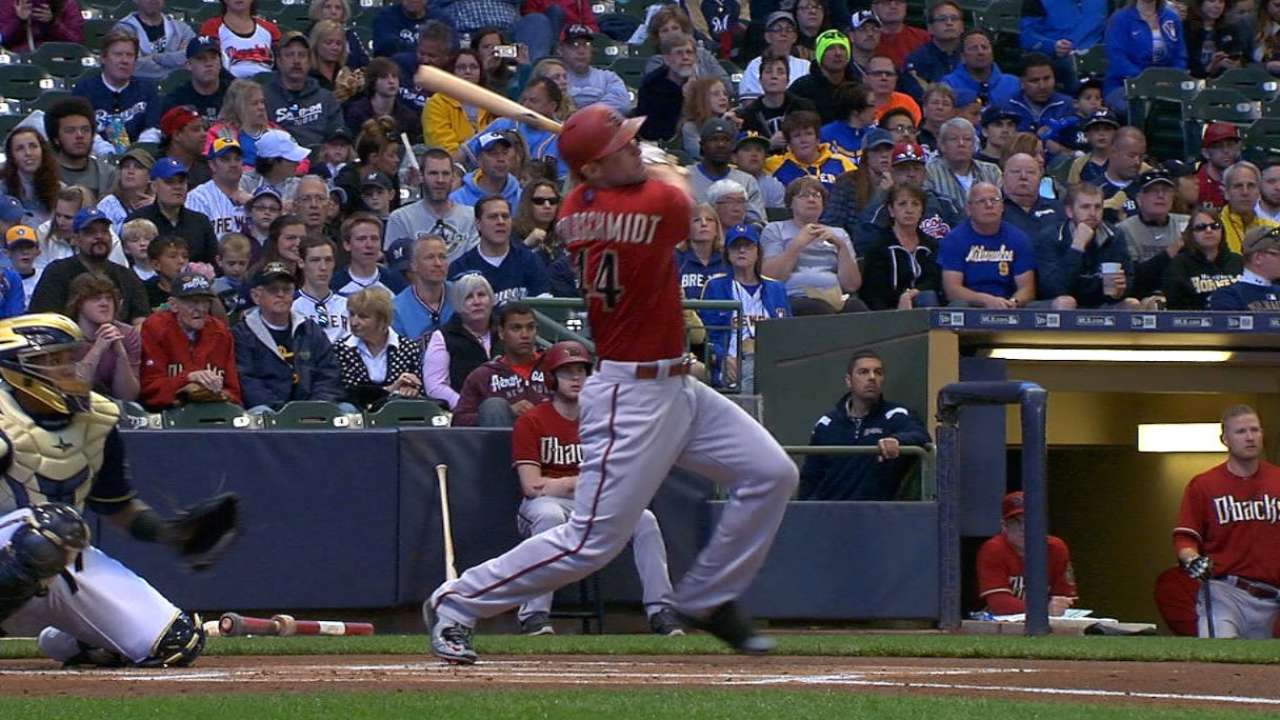 PHOENIX -- First-year D-backs manager Chip Hale had heard about Paul Goldschmidt and the work he puts in to be an above-average player.
Through his first two months at the helm, Hale said his All-Star first baseman has lived up to what he had heard.
"Everything I expected," Hale said. "He's just a special guy."
Goldschmidt had an exceptional first two months of the season, capped off by reaching base seven times in Sunday's 17-inning loss to the Brewers. He is the first D-backs player to accomplish that feat, while also becoming the first player to get three hits and three intentional walks in the same game.
In the series against the Brewers, Goldschmidt went 9-for-14 with three homers and five RBIs.
During May, Goldschmidt batted .365 with 10 home runs and 23 RBIs, continuing to be one of the National League's most potent hitters. However, Hale said that Goldschmidt probably hasn't gotten the national recognition that he deserves.
"If we were better, then he'll get more recognition," Hale said. "And that's just the way it goes. We have to be a better team and win more games, and he'll get that recognition."
In addition to what Goldschmidt has done at the plate, Hale said he has been impressed with how the first baseman is becoming more of a vocal leader.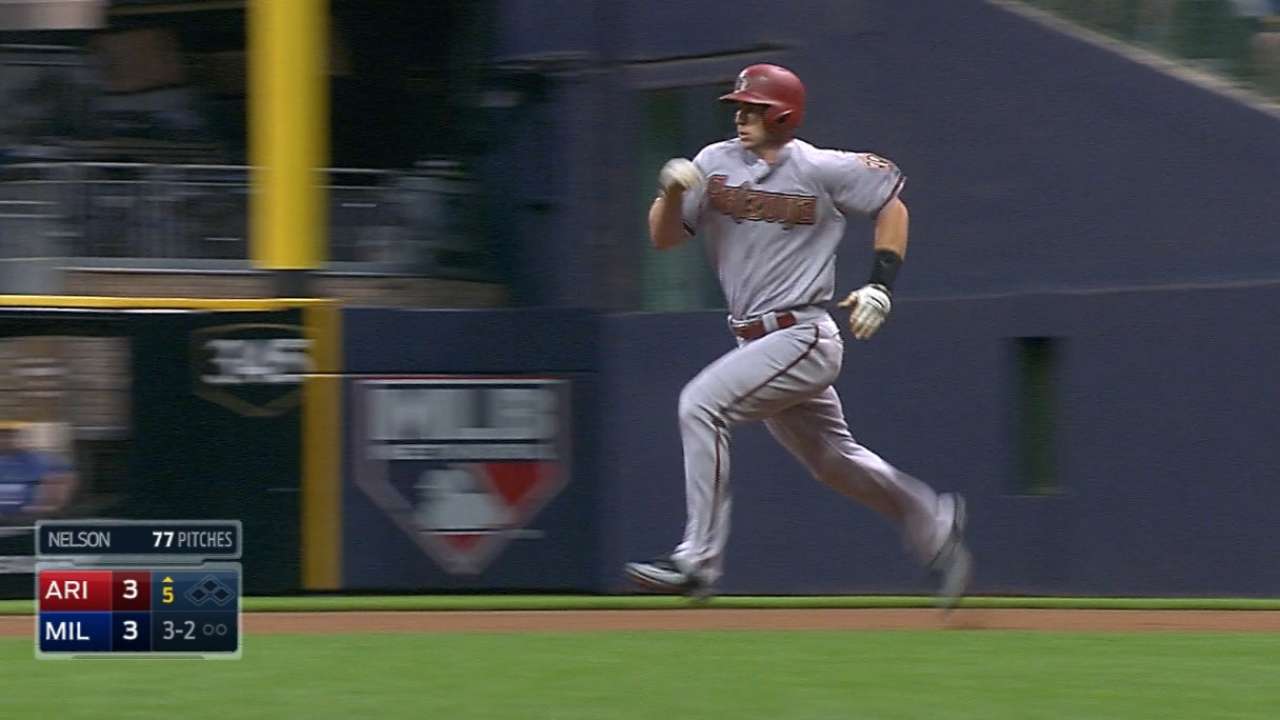 That includes Goldschmidt giving other hitters tips on what he is seeing from opposing pitchers throughout the game. The slugger said that has been a point of emphasis for the team.
"That's one thing that we've tried to talk about and work on as an entire offensive group," he said. "There may be information that I have that I can give to somebody else on a pitcher we haven't faced or something I see. …
"That's one of the things we have to do if we want to be good."
Goldschmidt was batting .354 with 15 home runs and 45 RBIs entering Monday's game.
Jake Rill is an associate reporter for MLB.com. This story was not subject to the approval of Major League Baseball or its clubs.