Moore set to pitch in Class A on Wednesday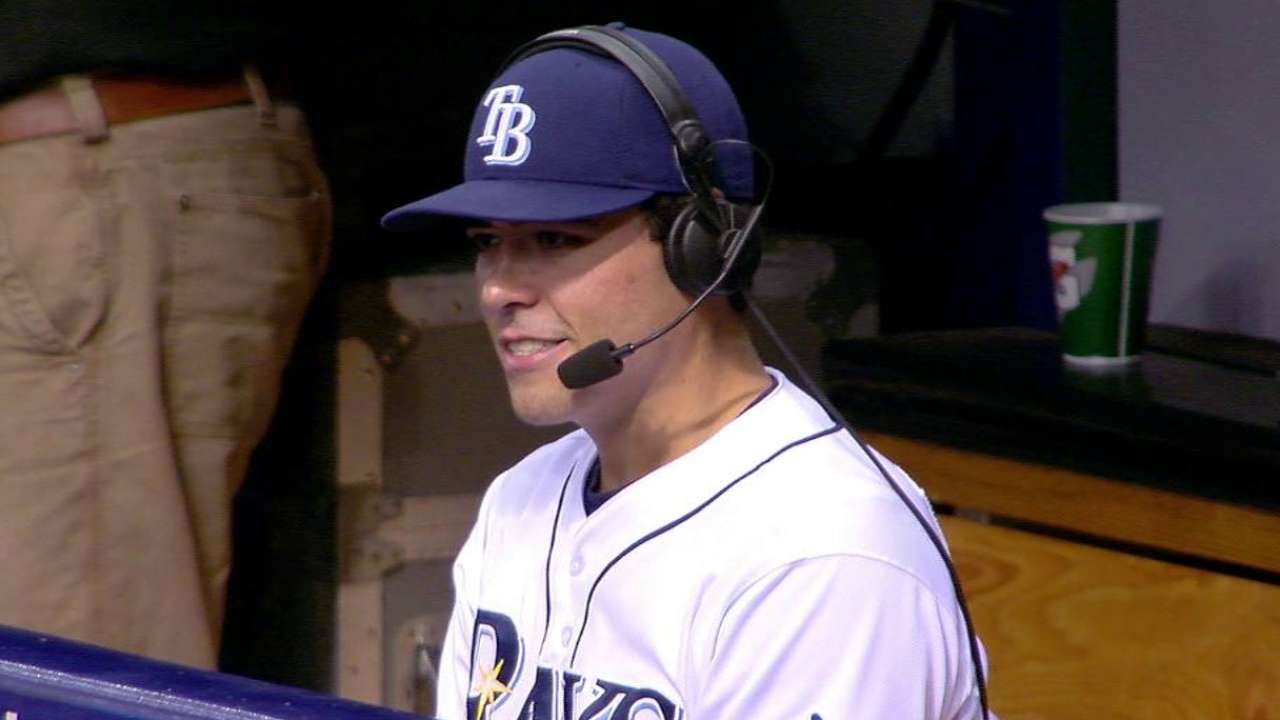 ANAHEIM -- Matt Moore will pitch for Class A Advanced Charlotte on Wednesday, which means the left-hander has entered the home stretch of recovery from 2014 Tommy John surgery to his left elbow.
"We have Matt Moore scheduled to throw three innings, 50 pitches," Rays manager Kevin Cash said.
To date, Moore has thrown two live BPs and two extended spring training games. Pitching in a Florida State League game will start the clock for his return. Barring him having a setback that forces him to be taken off rehab, Moore will have a month before having to be put back on the active roster.
Wednesday's outing "Won't be as controlled an environment as he's been accustomed to in his last couple of outings," Cash said. "I'm sure he's getting antsy and ready to pitch."
How many outings will Moore need before making his return the Rays?
"If you go by Spring Training though, starters usually go five or six starts," Cash said. "Coming off an injury I would imagine it could be a little bit different. ... So we're talking nine, 10 [games] with [his other four outings] included."
Right-hander Kirby Yates (strained right pectorial) threw an inning -- 22 pitches -- on Monday in an extended spring training outing and according to Cash "everything was good." He is scheduled to throw on Thursday for Charlotte.
Outfielder Desmond Jennings (left-knee bursitis) had two at-bats in an extended spring training game on Monday.
"Went OK," Cash said. "Still feeling some things. We'll just keep taking it slow with him."
Bill Chastain is a reporter for MLB.com. This story was not subject to the approval of Major League Baseball or its clubs.