Scoring change trims Syndergaard's ERA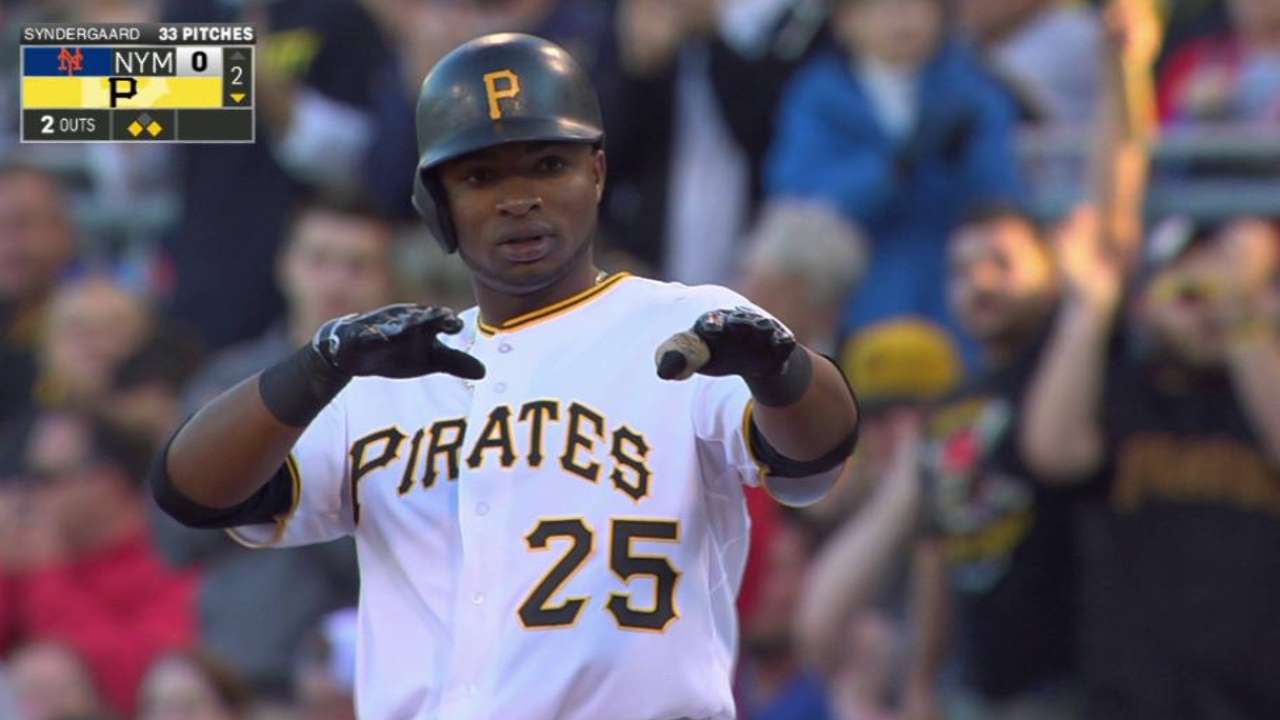 SAN DIEGO -- Noah Syndergaard's ERA keeps trending downward, and he doesn't even necessarily have to pitch to make it happen.
Major League Baseball has instituted an official scoring change in the Mets' May 22 game in Pittsburgh, taking a hit away from Pirates outfielder Gregory Polanco and giving an error to Mets first baseman Lucas Duda. That takes two earned runs off Syndergaard's line, reducing his ERA from 2.55 to 1.82.
The play in question occurred in the second inning of Syndergaard's third career start. With two outs and a man on second, Polanco hit a ball to the right side that got past Duda, plating the first of Pittsburgh's two runs that inning. The game's official scorer ruled it a hit, resulting in two earned runs against Syndergaard, though Duda admitted afterward that it was "definitely an error."
Syndergaard will next pitch on Tuesday against the Padres in San Diego. Since giving up three runs over 5 1/3 innings in his May 12 debut, the rookie right-hander has decreased his ERA in each subsequent start.
Anthony DiComo is a reporter for MLB.com. Follow him on Twitter @AnthonyDiComo and Facebook, and listen to his podcast. This story was not subject to the approval of Major League Baseball or its clubs.