Janssen reflects on end of Blue Jays tenure
Reliever spent eight seasons in Toronto before joining Nats this offseason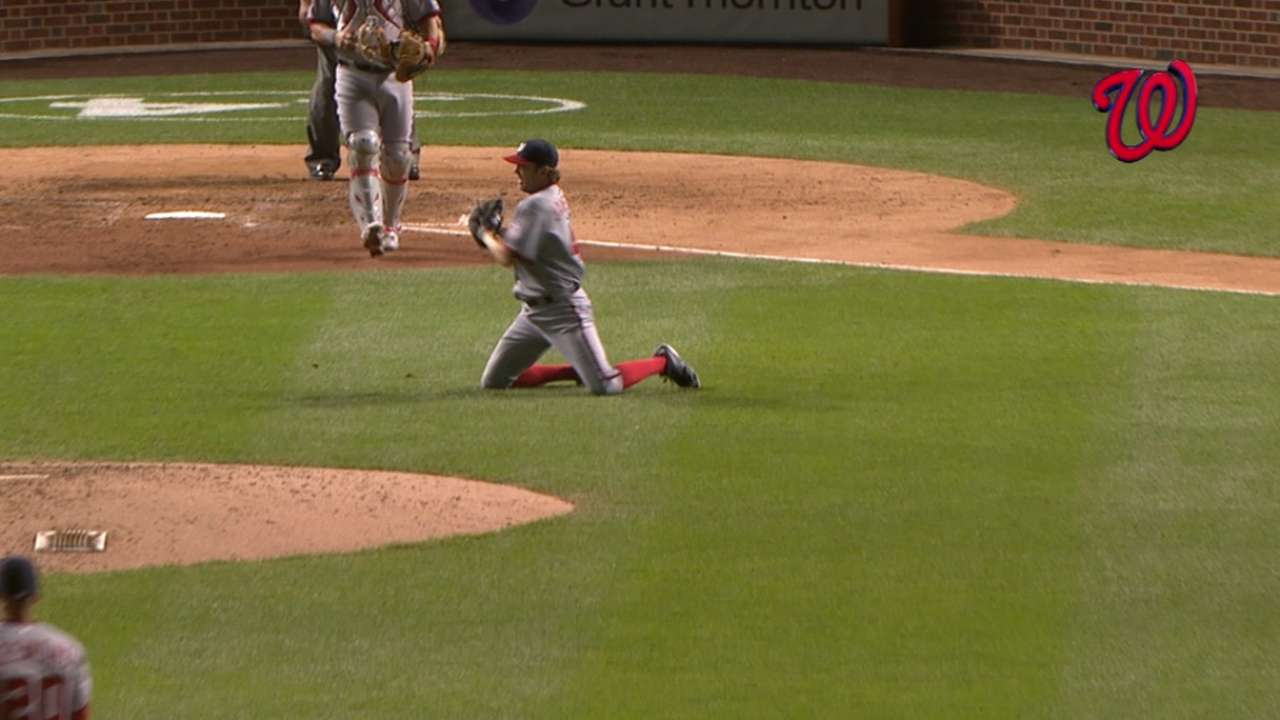 WASHINGTON -- Casey Janssen went into the offseason with an open mind about possibly returning to the Blue Jays, but in the end he knew the writing was on the wall.
Toronto was moving on from one of its most tenured pitchers and a guy who spent the last three years in the closer's role. It was never about Janssen wanting out, but in this case, there just wasn't enough interest from the other side.
The lack of a concrete offer from a place he spent the first eight years of his career could have caused some hard feelings, but the veteran pitcher is more than aware it comes with the territory in this type of business.
"I left a lot of it up to my agent at the time, and we kind of weeded through the ones with some interest and the ones with serious interest," said Janssen, who signed a one-year deal with Washington. "I think the Blue Jays weren't as serious as other teams.
"We had a lot of interest, and we were being open-minded with all the teams involved. It worked out here, it's a good fit for me and doing what they've done the last few years with the talent they have and winning the division and all that, it ended up being a pretty easy choice."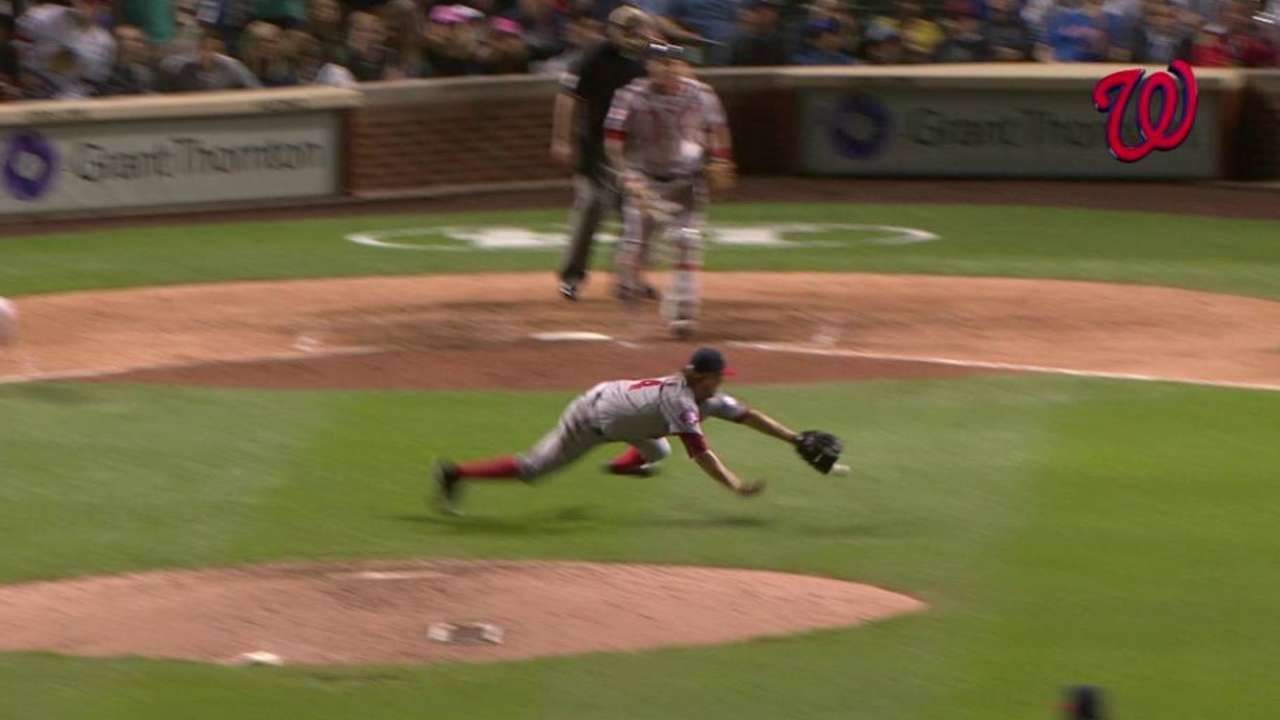 The image of Janssen wearing the Nationals' red and white colors seems almost jarring after such a lengthy stint in Toronto. There was a time when it appeared as though he might become one of those rare players who spends his entire career in one organization, but in the end it wasn't meant to be.
The one regret that Janssen really has is how his final year in Toronto played out. The Blue Jays seemed well on their way to making the postseason for the first time since 1993, but faded down the stretch and Janssen admits his performance fell off around the same time.
Janssen at least partially lost his closer's job to rookie Aaron Sanchez during the final two months of the season. A bad case of food poisoning that he caught over the All-Star break played a role as he lost 15 pounds and struggled to get back into form. Even now, though, Janssen doesn't want to make excuses.
"Obviously, as a competitor, you want the ball every time you can get the ball," Janssen said. "That won't change, regardless of, probably when I'm on the couch retired I'll probably still think I could get three outs. Sanchy's a heck of a pitcher, he's showing that now as well as when he did it in August and September.
"He was helping the team win and that's all that mattered at the time. I was as open-minded about it as I could be, because the end result, we were all there for one reason, which was to win a World Series, and if he could help, we needed all hands on deck at that time."
Janssen did seem surprised by the lack of moves Toronto made to its bullpen over the winter. The relievers were an area of weakness last year and almost everyone expected to see at least a couple of significant additions made. Instead, the club focused elsewhere and went with internal options.
"I thought it was something they might address a little more, I haven't followed them enough, but I do know there's some talented arms down there, especially the guys that I played with," Janssen said. "I still believe in those guys. I try to follow them as much as I can and I know they've got a ton of talent, so I think they're OK in that regard.
"With the new guys that they brought in, I'm not quite sure how they fit in or will play out, but over the course of the 162 games, the guys that I remember are going to be just fine and I think without getting into the whole GM stuff ... I'm sure they did the best they could with the money they had and allocated it according to what they thought was best."
Gregor Chisholm is a reporter for MLB.com. Read his blog, North of the Border, follow him on Twitter @gregorMLB and Facebook, and listen to his podcast. This story was not subject to the approval of Major League Baseball or its clubs.