Cosart nearing return; rehab start next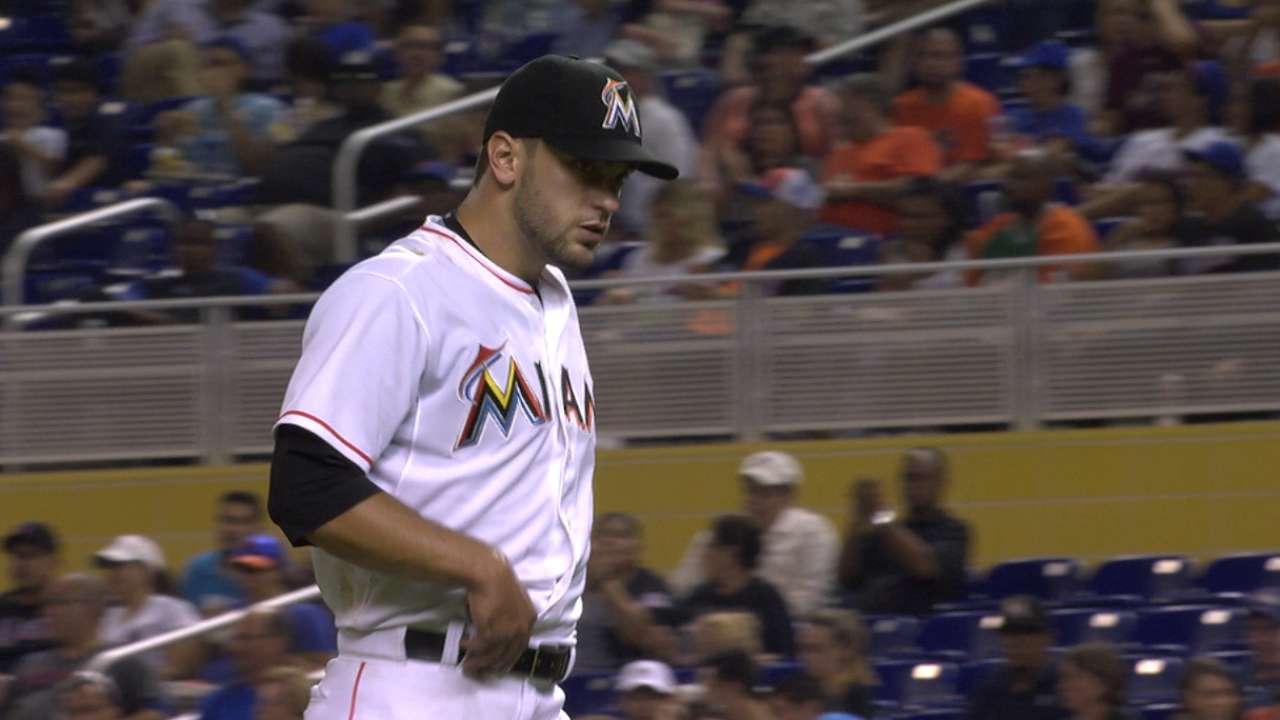 JUPITER, Fla. -- Marlins right-hander Jarred Cosart appears close to returning to Miami's starting rotation following an outing in an extended spring game Monday.
Cosart, who went on the 15-day disabled list with vertigo on May 18, threw 60 pitches and allowed only one hit in a game on a back field at the Marlins' Spring Training complex behind Roger Dean Stadium.
"I'll take that going forward," Cosart said after four innings of work. "I felt really good. Getting back out in a game setting was cool. Obviously, the goal is to get back to Miami as quick as I can and help us out."
Cosart described his episode with vertigo as "scary," but he said it appears to have disappeared.
"I let an ear infection get out of hand," Cosart said. "It was a scary bout, but it's pretty much gone now, so move forward from it and hopefully it never happens again."
Marlins rehab pitching coordinator Wayne Rosenthal said he liked what he saw from Cosart, whose next step likely will be a Minor League rehab start later this week.
"He threw very well today," Rosenthal said. "He kept his pitch count down, he threw strikes with his fastball, stayed relaxed, curveball was around the plate. I liked that he threw more changeups. He's ready to go."
Cosart pitched opposite Miami teammate Jose Fernandez, who faced hitters in a live game for the first time since undergoing Tommy John surgery in May of last year.
"To get to see Jose's first go at some real hitters in a game setting was pretty cool," Cosart said. "He looked great. His stuff was good as usual. Hopefully, he keeps progressing one step at a time and we get him back pretty soon."
Steve Dorsey is a contributor to MLB.com. This story was not subject to the approval of Major League Baseball or its clubs.