Nats fortify 'pen by recalling lefty Rivero
No. 15 prospect adds fresh arm to taxed relief corps; Grace optioned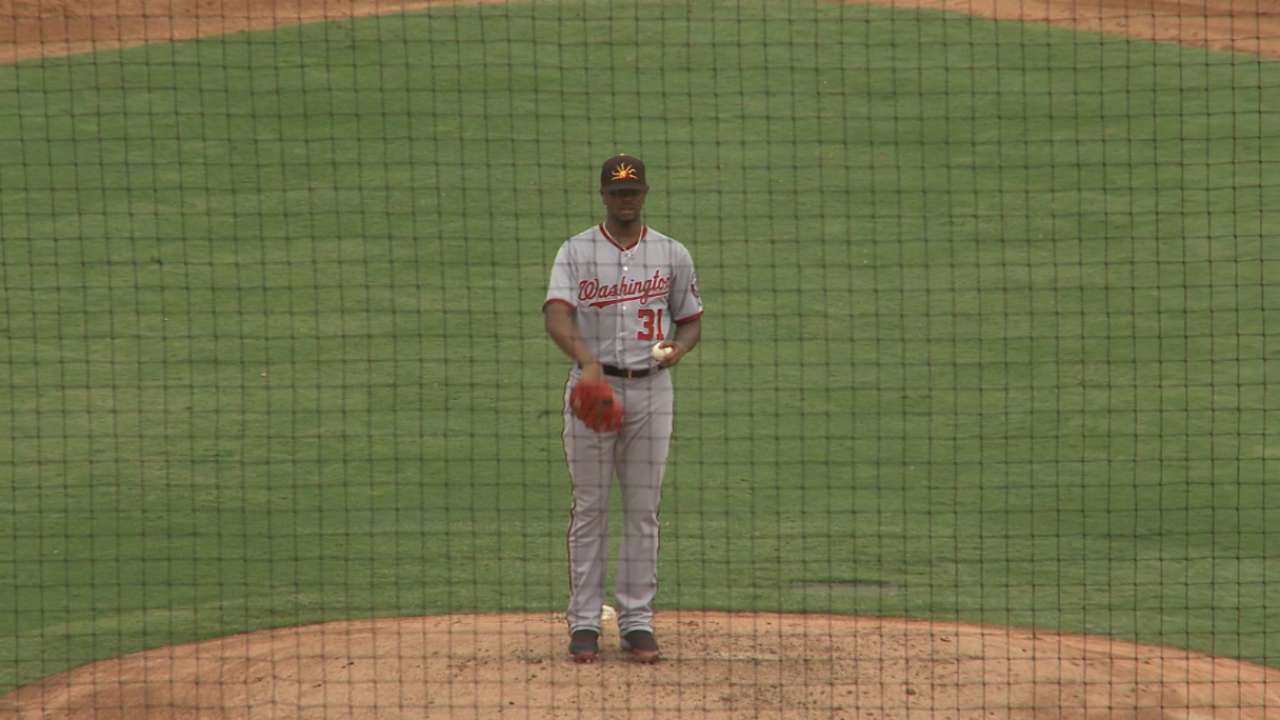 WASHINGTON -- Left-handed reliever Felipe Rivero was recalled from Triple-A Syracuse, the Nationals announced Monday. Matt Grace has been optioned to Syracuse in the corresponding move.
Rivero offers a fresh arm to the Nats' bullpen, which was used in excess this weekend in Cincinnati. He made his Major League debut on April 17, allowing one earned run and three hits in one inning.
Rivero, 23, is listed as the No. 15 prospect in the Nationals' system. His innings have been limited this season, as he spent several weeks healing and rehabbing from a burst ulcer in late April.
Grace worked 12 innings over 17 appearances this season, with a 5.25 ERA. On Sunday, he threw 18 pitches against the Reds and didn't record an out, allowing three hits, two walks and four earned runs.
"We want him to just be down in the strike zone," Nationals manager Matt Williams said. "He's gotten hurt with the ball being up, and that's not his game. His game is sink the ball down in the strike zone, create grounders. And in recent outings that hasn't happened."
Jacob Emert is an associate reporter for MLB.com. This story was not subject to the approval of Major League Baseball or its clubs.