ICYMI: Padres strike early, often to split series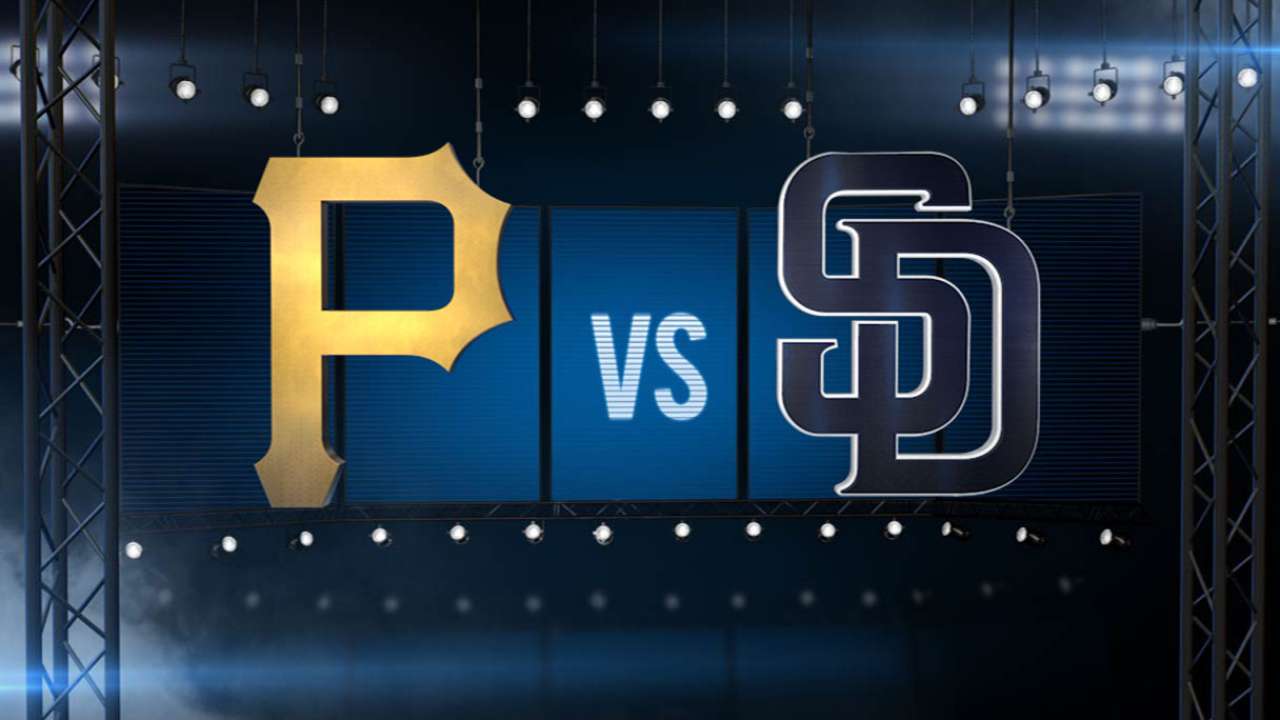 A series split seems a lot like a series victory for the Padres, given that they were faced with a red-hot Pirates club that rolled into Petco Park with a seven-game win streak. San Diego was victorious on Sunday nonetheless, thanks to superb pitching and relentless offense during a 7-1 rout. Odrisamer Despaigne pitched eight quality innings to earn his third win of the season while also posting not only the longest starting performance of his career but the longest outing by a Padres starting pitcher this season.
San Diego got on the board early after Jedd Gyorko hit a two-run single with the bases loaded in the first inning. The Friars were able to tack on another run in the second after Derek Norris reach on an error, allowing Clint Barmes to score. Will Middlebrooks blasted a two-run homer in the third, then followed up with an RBI sacrifice fly in the fourth inning. On the season, the Padres now have 38 runs in the first inning to lead the National League.
Overall, four Padres players collected multihit games, including Norris, Barmes, Justin Upton and Matt Kemp. Barmes' third hit, a single which he collected in the fifth inning, was his 900th career hit. In case you missed it, here are some stories and highlights that may have passed you by on Sunday:
Padres postgame recap: Middlebrooks leads Padres' rout of Pirates
Despaigne throws eight frames of quality one-run baseball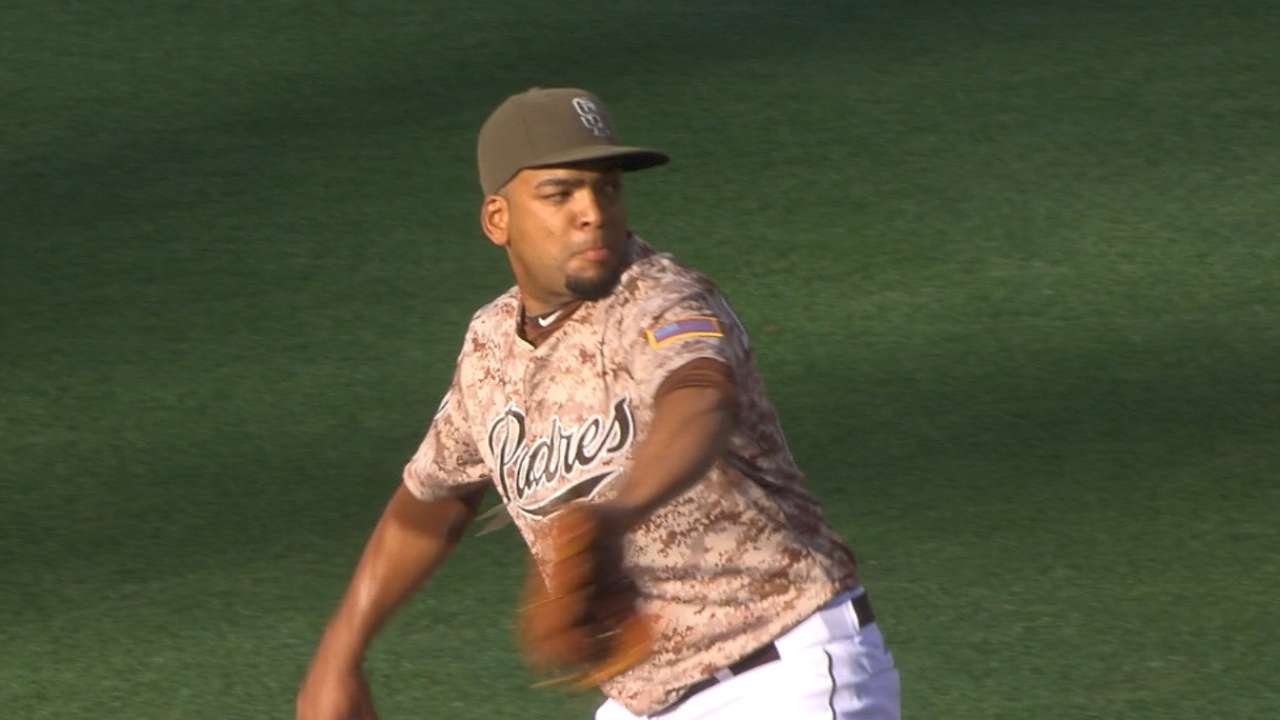 Gyorko puts the Padres on the board with a two-run single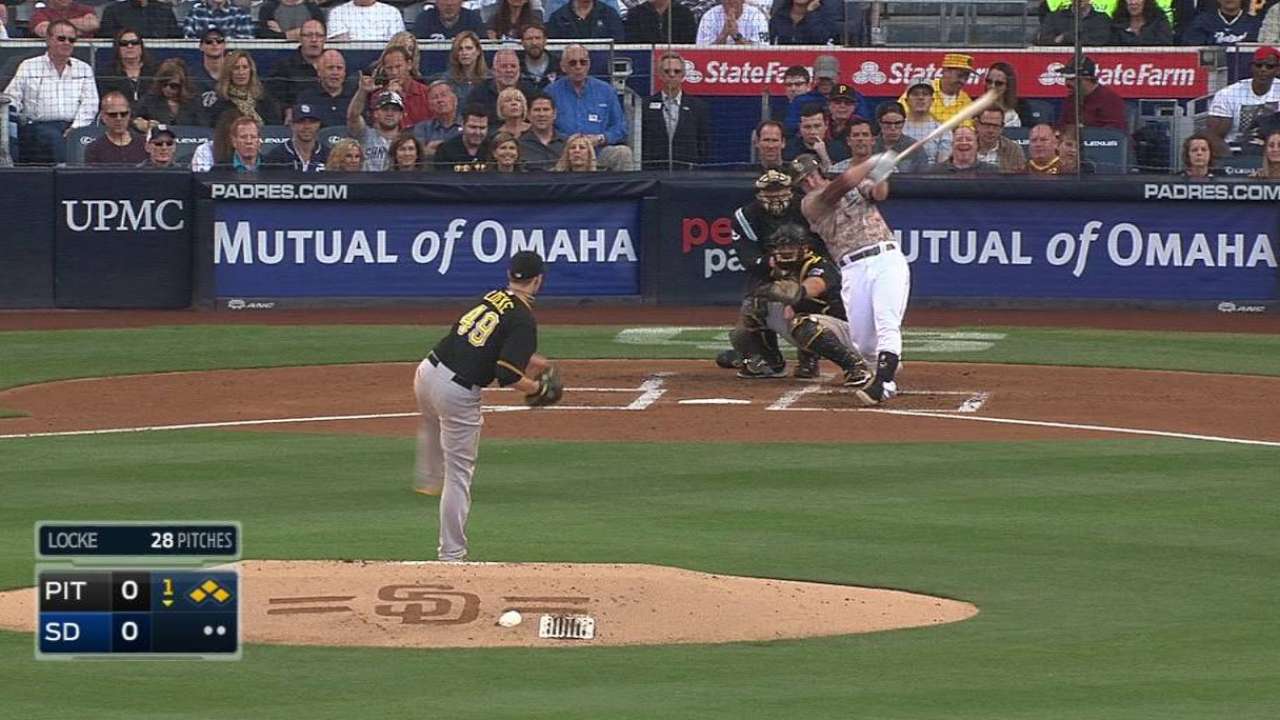 Middlebrooks launches a two-run shot to pad the Padres' lead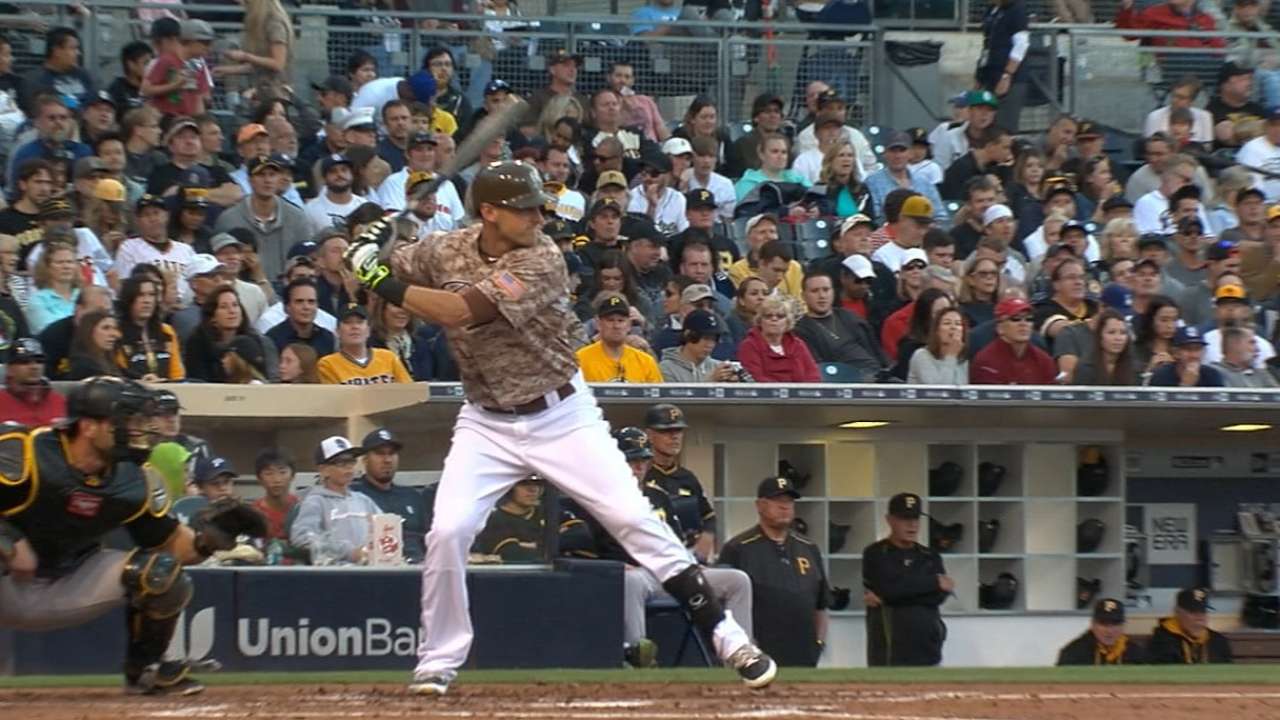 Barmes rips an RBI single into center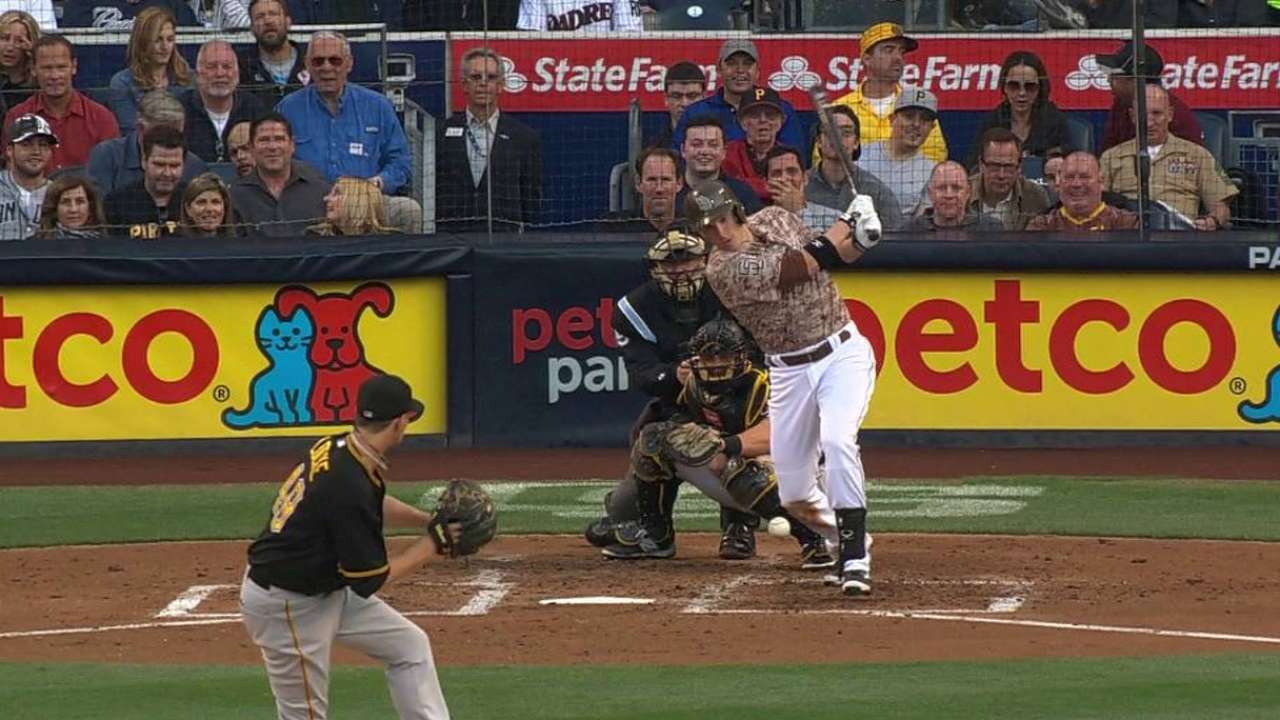 Good things on the horizon as season carries on: Padres end May on high note, foresee June boon
The road back to the show resumes for recovering pitcher: Johnson resumes long toss after slight setback
Forever a student of the game, even at this level: Kennedy working on fix for early season woes
Down on the farm: Rondon (bat), Hancock (arm) have big nights on Padres' farm
Buddy's Bullets: Alonso could return from rehab as Morrow starts his
Game Note Highlights: Game Notes vs. PIT (05.31) Despaigne Vies for Split, Continued Success in Series Finale
Looking forward:
Friar Forecast: Cashner seeks second straight win facing Mets
Friday's probable pitchers: Andrew Cashner vs. Jacob deGrom