ASG festivities to include attempt at largest game of catch
Youngsters will try to set Guinness World Record on July 9 in Cincinnati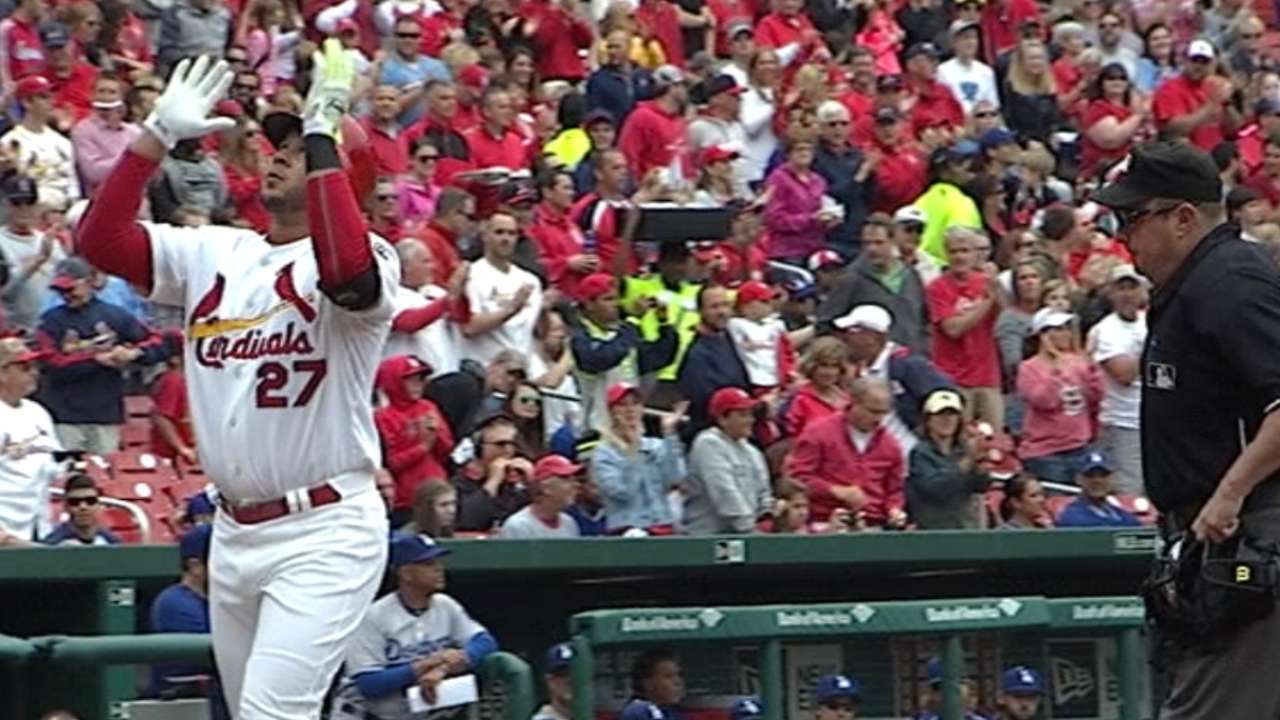 There have been some very big games of catch in the culture of baseball. Two iconic baseball movies -- "Field of Dreams" and "The Natural" -- end with scenes showing a father and son playing catch, in each case experiencing parent-child relationships in a magical new way. Chances are that you have your own examples in this special category.
Next month might be the biggest of them all. Major League Baseball, the Reds, Chevrolet and Guinness World Records will join together in an effort to set the record for the largest game of catch during All-Star Week in Cincinnati. The new All-Star event, part of MLB's focus on engaging young people with the sport, is scheduled for 6 p.m. ET on July 9 at the P&G Cincinnati MLB Urban Youth Academy.
A minimum of 250 pairs of children (ages 8 to 18) must participate in the game of catch to qualify for the record. The overall event will be open to the general public. Space is limited, so fans wishing to attend are encouraged to register at allstargame.com/catch. Registration will be closed once the capacity of the Urban Youth Academy is reached.
"This attempt to set the Guinness World Records title for the largest game of catch will be a great opportunity for young people and families across Reds Country to take part in the All-Star festivities," said MLB chief operating officer Tony Petitti. "The event will also place a spotlight on the P&G Cincinnati MLB Urban Youth Academy, one of the many youth initiatives undertaken by Major League Baseball, and the positive impact that is made there on a daily basis."
Participants are encouraged to bring their own glove, and they will receive a T-shirt, baseball and snacks. Additional sponsors supporting the event include Aquafina, Gatorade and Kellogg's.
Immediately after the record-setting attempt, the Cal Ripken Sr. Foundation will conduct an instructional clinic. The program will consist of baseball and softball drills led by the foundation's staff for all registered attendees.
"The largest game of catch demonstrates Chevrolet's support of baseball at all levels, from youth leagues to the big leagues," said Chevrolet U.S. vice president Brian Sweeney. "We join MLB in their mission to include more young people in the game we love and support through the more than 1,600 Chevrolet dealers that sponsor leagues in the Chevrolet Youth Baseball program."
MLB's ongoing youth initiatives include the implementation of programs that make it easier for underserved and inner-city youth to participate in baseball and softball. The P&G Cincinnati MLB Urban Youth Academy is modeled after the facilities in Compton, Calif., Houston and New Orleans, featuring four renovated fields and a 33,000-square-foot building that includes batting cages, pitching tunnels and a full indoor field.
That Thursday event at the start of All-Star Week will be part of an intensive overall effort to leave a lasting community legacy in the Cincinnati area.
Similar to all MLB Urban Youth Academies, the P&G Cincinnati MLB Urban Youth Academy offers educational and baseball vocation programming including tutoring as well as clinics and free seminars on umpiring and athletic field management.
MLB currently holds the Guinness World Records title for the largest baseball, which will be on display as usual at T-Mobile All-Star FanFest from July 10-14, at the Duke Energy Convention Center. The white-leather, red-laced ball measures 12 feet in diameter and features the signatures of such greats as Hank Aaron, Derek Jeter, Ozzie Smith and Willie Mays.
MLB.com will provide extensive online coverage of All-Star Week festivities.
The 86th All-Star Game will be televised nationally on July 14 by FOX, in Canada by Rogers Sportsnet and RDS, and worldwide by partners in more than 200 countries via MLB International's independent feed. ESPN Radio and ESPN Radio Deportes will provide national radio coverage of the All-Star Game. MLB Network and SiriusXM will also provide comprehensive All-Star Week coverage. For more information, please visit allstargame.com.
Mark Newman is enterprise editor of MLB.com. Read and join other baseball fans on his MLB.com community blog. This story was not subject to the approval of Major League Baseball or its clubs.