MLB.com Columnist
Fred Zinkie
10 fantasy breakouts with staying power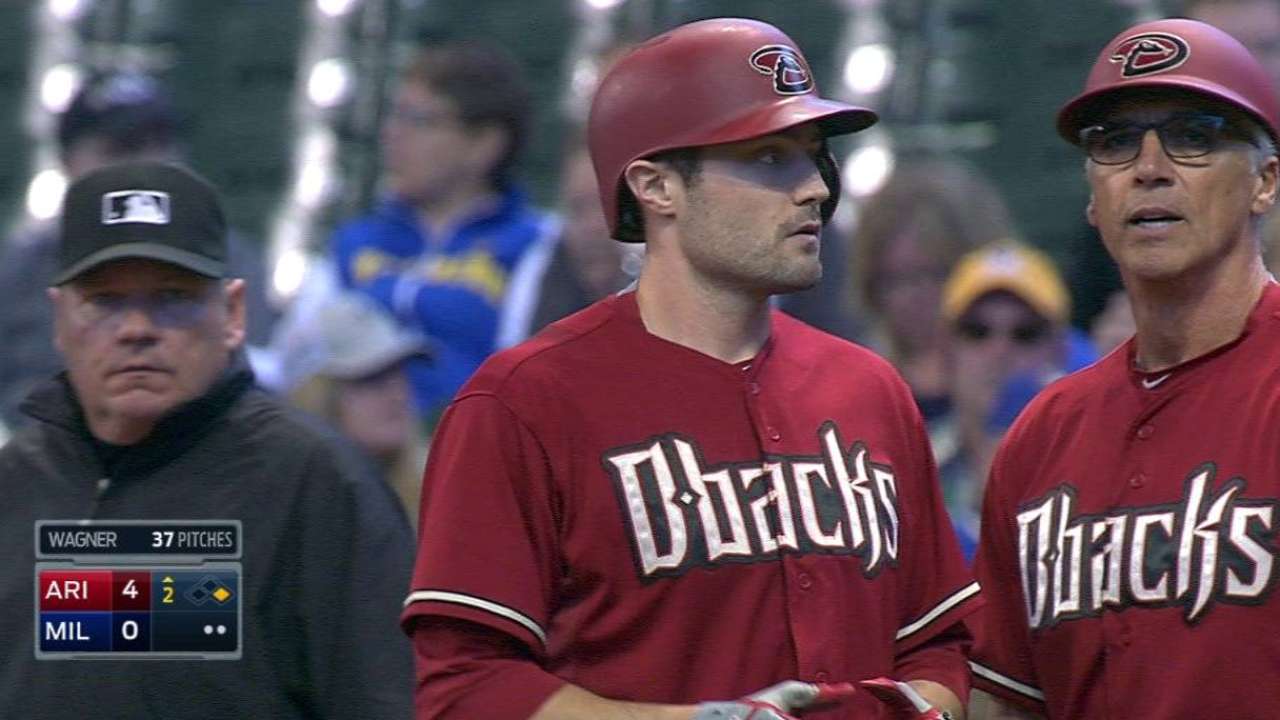 Fantasy values have been fluctuating since Opening Day, but some players have continued to rise up the rankings. The following 10 players have become household names because of their early-season success, and a few could be destined for long-term greatness.
A.J. Pollock, outfielder, D-backs
Pollock showed signs of breaking out during an injury-plagued 2014 season, hitting .302 with seven homers and 14 steals across 287 plate appearances. He has taken his game to an even higher level this season, and if he stays healthy he could exceed 15 homers, 35 swipes and 100 runs. By the end of the season, Pollock could be viewed by fantasy owners as one of the most complete speed sources in the game.
Joc Pederson, outfielder, Dodgers
The elite prospect has displayed a patient, powerful approach by compiling 13 homers and 33 walks across 200 plate appearances. Although his 59 strikeouts are a reason for concern, Pederson -- who reached the 30-steal mark in the Minors during the 2013 and '14 seasons -- could become a counting-stats difference maker once he harnesses his wheels at the Major League level.
Marcus Semien, shortstop, A's
By improving his ability to get on base this season (.283 batting average, .326 OBP), Semien has been able to display his notable combination of power and speed. With a chance to become one of few middle infielders to reach the 20 mark in both homers and steals in 2015, Semien could draw comparisons to Nationals shortstop Ian Desmond -- an early-round pick in recent years -- by the end of the campaign.
Jimmy Paredes, designated hitter, Orioles
As a late bloomer who has gotten his career on track with the O's, Paredes appears to be following the path of Steve Pearce. After entering the season with meager totals across 430 career at-bats, the 26-year-old has hit .314 with six homers and 25 RBIs across 156 at-bats in 2015. Paredes rarely walks, but he has made modest improvements on his strikeout rate. Continuing to cut down on K's could be his key to long-term success.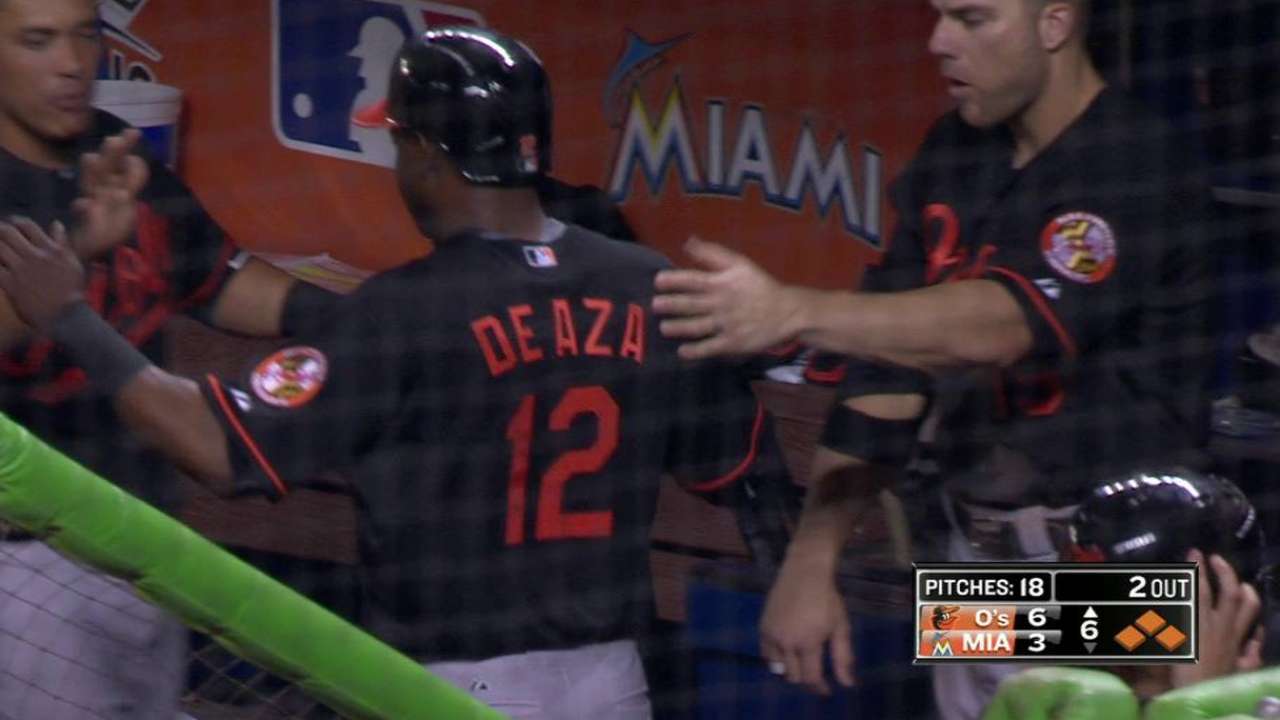 Devon Travis, second baseman, Blue Jays
Travis burst out of the gate in his rookie season by hitting .325 with six homers during April. However, the youngster quickly cooled off, batting .189 in May before landing on the disabled list with a shoulder injury. The second baseman did not show notable power in the Minors, but he is just 24 years old and could get a boost from homer-happy Rogers Centre in his quest for a 20-homer rookie campaign. At this point, the jury is still out on whether Travis is a breakout performer or merely someone who had one great month.
Chris Archer, starter, Rays
Fantasy owners have plenty of reasons to be optimistic that Archer can sustain his early-season breakout. The right-hander has made improvements to both his strikeout and walk rates, but his .192 opponents' batting average proves that pounding the strike zone is not causing him to get hit hard. Backed by a pitcher-friendly home park and an efficient defense, Archer has all the makings of a full-season breakout performer.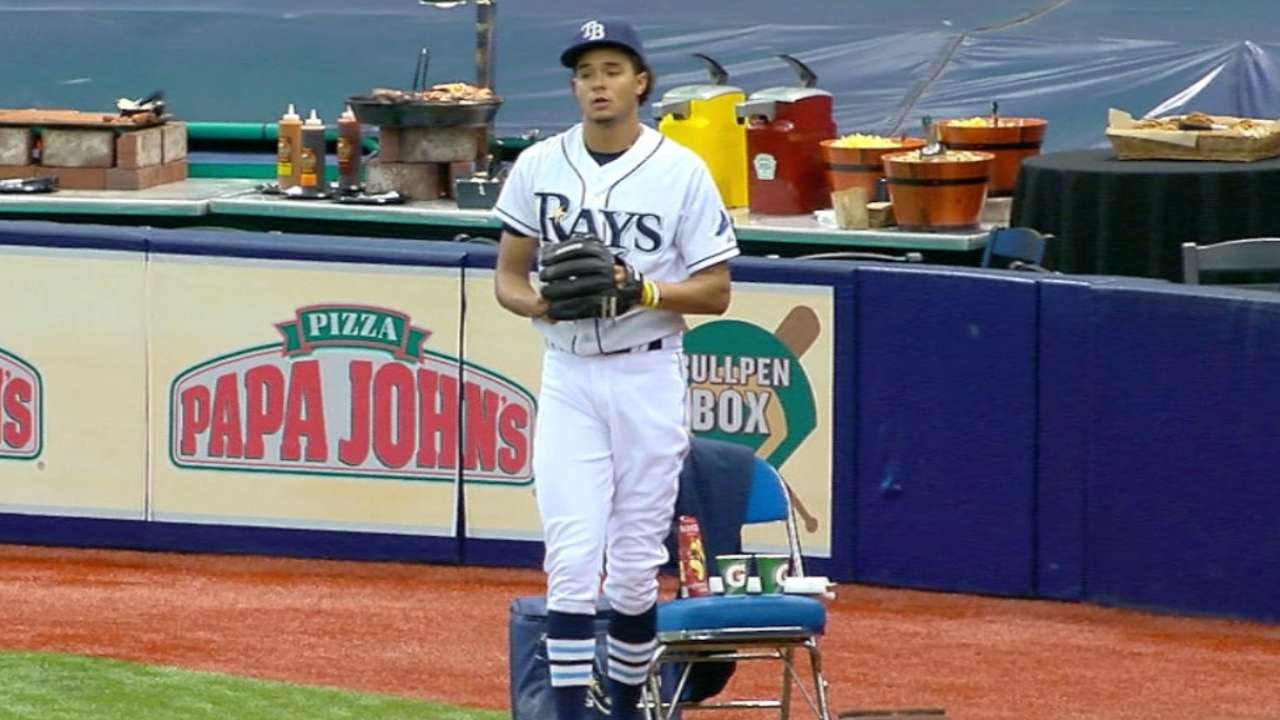 Dallas Keuchel, starter, Astros
Despite mediocre strikeout and walk rates, the left-hander has produced a 1.76 ERA and a 0.91 WHIP while holding opposing hitters to a .183 batting average. The secret to his success has been extreme ground-ball tendencies, as Keuchel has compiled the highest ground-ball percentage (63.9 percent) among qualified American League hurlers. With a talented defense behind him, Keuchel may be able to achieve long-term success with his current approach, even if some regression occurs during the summer months.
Shelby Miller, starter, Braves
Miller has transformed his approach by pitching to contact and producing lower strikeout and walk rates in comparison to his early-career work. The change has been an effective one, as the right-hander is compiling elite ratios and working deeper into games. Miller is unlikely to continue to hold opposing hitters to a .175 batting average all season, which will likely lead to some regression. But the previously inconsistent starter seems to have found a formula that will lead to long-term success.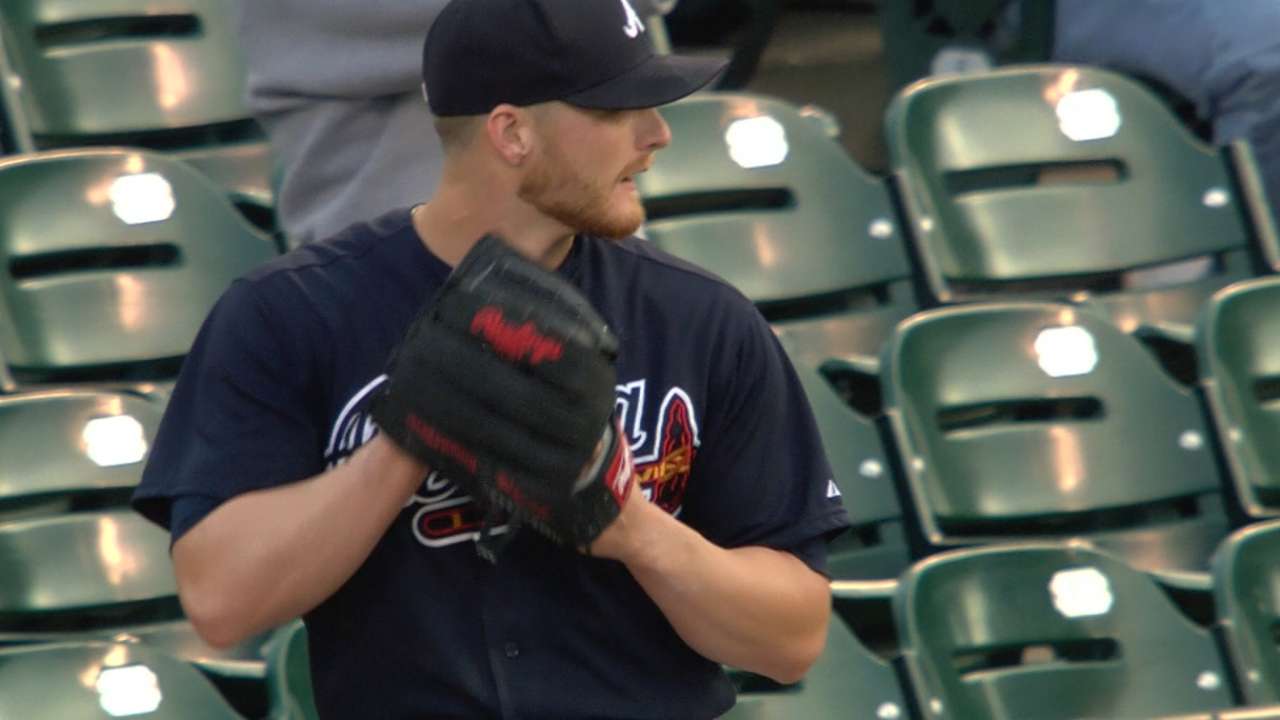 Jake Odorizzi, starter, Rays
Odorizzi has shown some similarities to Miller, as he has achieved greater success while registering lower strikeout and walk rates. The 25-year-old has forced opposing hitters to produce more grounders and fewer fly balls this season, which has led to just five balls leaving the yard to this point in 2015 after he surrendered 20 homers a year ago. Odorizzi should continue to benefit from making the Rays' talented defense more involved in his game plan, even if he sees some correction in his home-run-per-fly-ball rate during the summer months.
Jeurys Familia, reliever, Mets
Fantasy owners spent most of March debating between Jenrry Mejia and Bobby Parnell, but Familia has been the one who has stepped forward and secured the ninth-inning gig in Queens. The 25-year-old has converted 15 of 16 save chances, and he has produced the high strikeout and low walk rates that fantasy owners seek in a stopper. Although relievers tend to be volatile, not a single statistic strongly suggests Familia's time in the closer's role will come to an end anytime soon.
Fred Zinkie is the lead fantasy baseball writer for MLB.com. Follow him on Twitter at @FredZinkieMLB. This story was not subject to the approval of Major League Baseball or its clubs.