Braves show fight in late rally vs. Giants
Uribe, Freeman homer before Peterson's big triple; Veal struggles
SAN FRANCISCO -- The Braves have exceed many expectations as they have managed to split this season's first 50 games. Where they go over the remainder of the season might be influenced by some of the confidence and momentum they gained by constructing a four-run ninth inning in Sunday's 7-5 comeback win over the Giants.
"There's a lot of fight in this team," said Freddie Freeman, who sparked the ninth-inning rally with the solo homer he hit off Giants closer Santiago Casilla.
After not producing a baserunner through the first four innings against Madison Bumgarner, the Braves chased the World Series hero in the seventh inning, which was highlighted by Juan Uribe's go-ahead, two-run homer.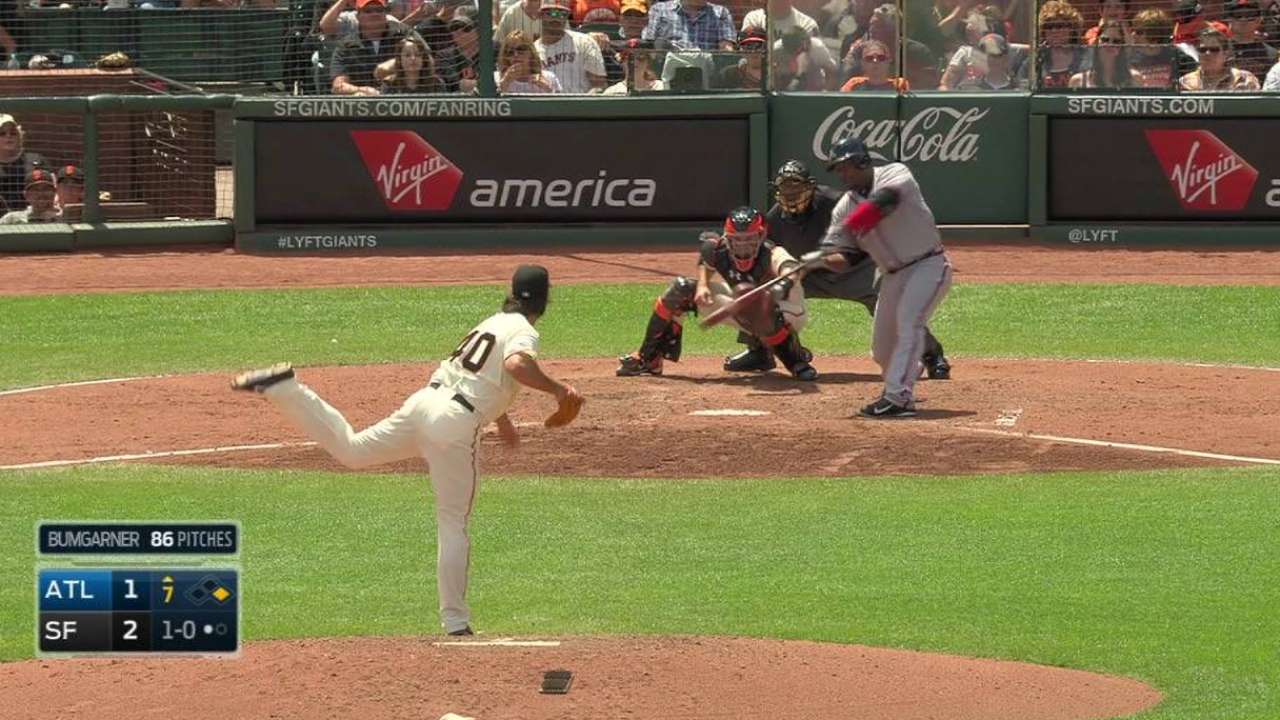 When the Braves acquired Uribe from the Dodgers earlier this week, they acknowledged they couldn't continue using Alberto Callaspo at third base. Now they will have to continue addressing their bullpen concerns, which grew Sunday when they gambled by inserting Donnie Veal and then watched the Giants tally three seventh-inning runs of their own while the left-handed reliever was on the mound.
Veal, who likely will be designated for assignment by Monday, was given a chance because the Braves did not want to use Luis Avilan for a third straight day.
"We have to fix some pieces," Braves manager Fredi Gonzalez said. "We've got some warts and some pimples that we need to fix and address."
Gonzalez has certainly never complained about the determination of his club, an attribute that was displayed as they erased Sunday's two-run deficit. There was some good fortune when sure-handed shortstop Brandon Crawford fumbled Christian Bethancourt's grounder, which could have resulted in a game-ending double play.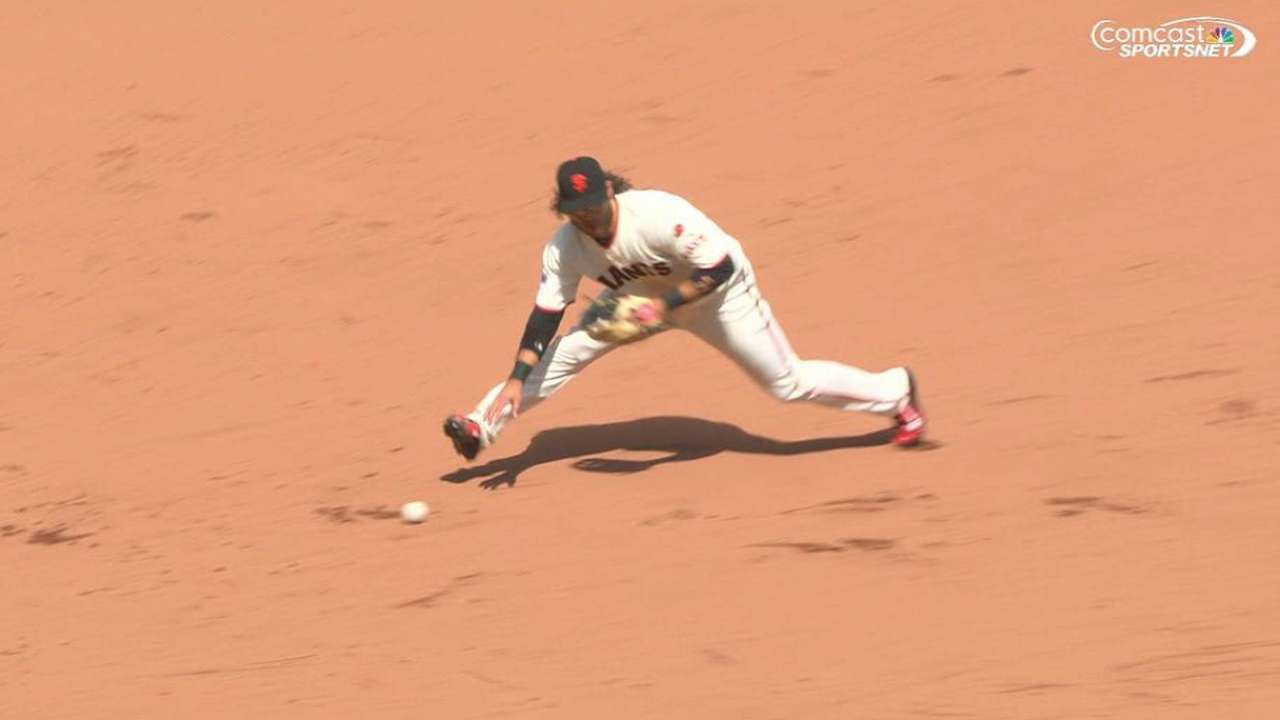 But the Braves made the most of the opportunity they were given and then celebrated when Jace Peterson hit his game-winning triple into the right-center-field gap. Peterson, who had a career-high three-hit game Saturday, has batted .289 with a .729 OPS since regaining his role as Atlanta's starting second baseman.
"I love this ballclub," Peterson said. "We've got a lot of fight in us and a lot of good players."
Mark Bowman is a reporter for MLB.com. This story was not subject to the approval of Major League Baseball or its clubs.