Braves skipper: Teheran 'not the same'
Despite quality start, right-hander raises concerns for Gonzalez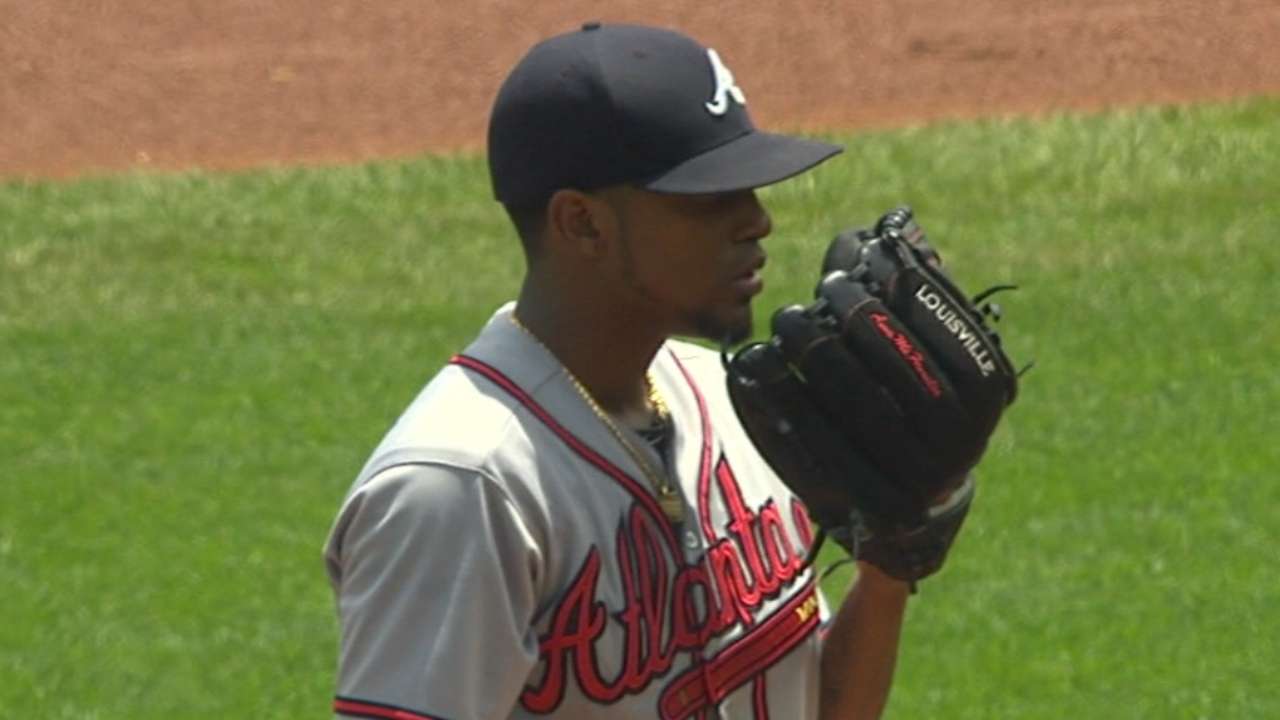 SAN FRANCISCO -- Braves manager Fredi Gonzalez has deflected concerns expressed about Julio Teheran for more than a month. But after Sunday afternoon's 7-5 win over the Giants, he willingly acknowledged that Teheran has not recently resembled the confident pitcher he was the past two seasons.
"I didn't feel comfortable the whole game with Julio," Gonzalez said. "I know the numbers showed different, but it wasn't the normal Julio Teheran outing that you feel pretty good about."
Teheran limited the Giants to three earned runs and four hits, despite issuing four walks and surrendering two more home runs over six-plus innings. The outing certainly was not as ugly as the one he had produced five days earlier, when he surrendered a career-high eight runs at Dodger Stadium.
But the outing was reminiscent of some of his other recent ones, during which he produced a line that did accurately reflect that concerns created by a drop in velocity or inconsistent command.
"The way he has gone about executing his pitches is not the same Julio Teheran," Gonzalez said. "Health-wise, he's fine. But it's not the same Julio Teheran from a year ago, when you gave him a lead and it was over."
After the Braves gained a 3-2 lead during Sunday's seventh inning, Teheran was given a chance to remain in the game. But he exited after allowing Matt Duffy to begin the bottom half of the inning with a double.
Duffy's double concluded a frustrating day for Teheran, who surrendered back-to-back homers to Brandon Belt and Brandon Crawford in the second inning. Belt hit his solo shot off a 79 mph slider that did not have much bite. The Giants first baseman had hit the previous pitch -- a 78 mph slider -- foul into the water beyond the right-field wall.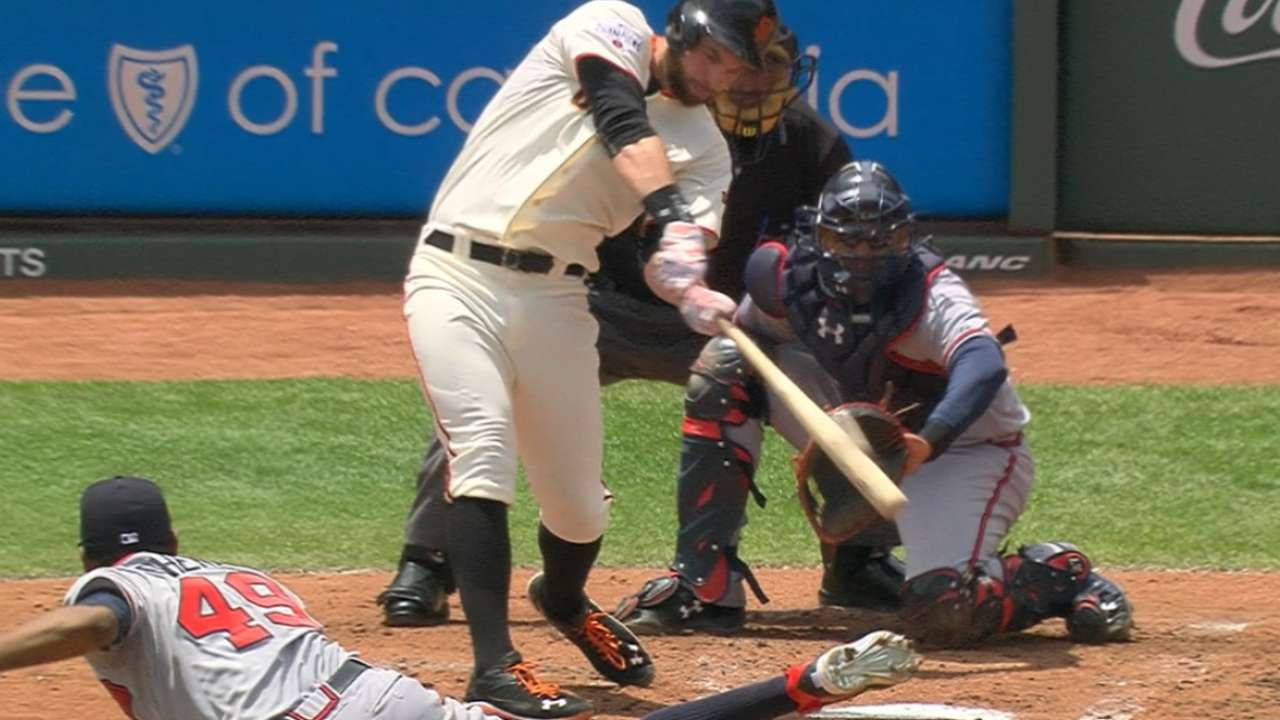 After surrendering the homers -- two of the 12 he's allowed in his past 49 innings, Teheran altered his approach. Just 19 of the 39 pitches he threw between the start of the third inning and end of the fifth were fastballs. Still, he proved successful in this stretch as he pitched around two walks and held the Giants scoreless.
"I kind of got a little more aggressive," said Teheran, who has a 4.87 ERA through 11 starts. "I think that is what works for me and something I need to do."
Teheran proved last year that he can be successful with his two-seam fastball resting between 88 and 91 mph and his four-seam fastball occasionally clocking a little higher. But he did not touch 92 mph with any of the 92 pitches he threw Sunday until the sixth inning.
"There's something that Julio needs to work on and something that [pitching coach Roger McDowell] will work on," Gonzalez said. "We talked about it almost the whole game in the dugout."
Mark Bowman is a reporter for MLB.com. This story was not subject to the approval of Major League Baseball or its clubs.