Anderson, D-backs let sweep slip away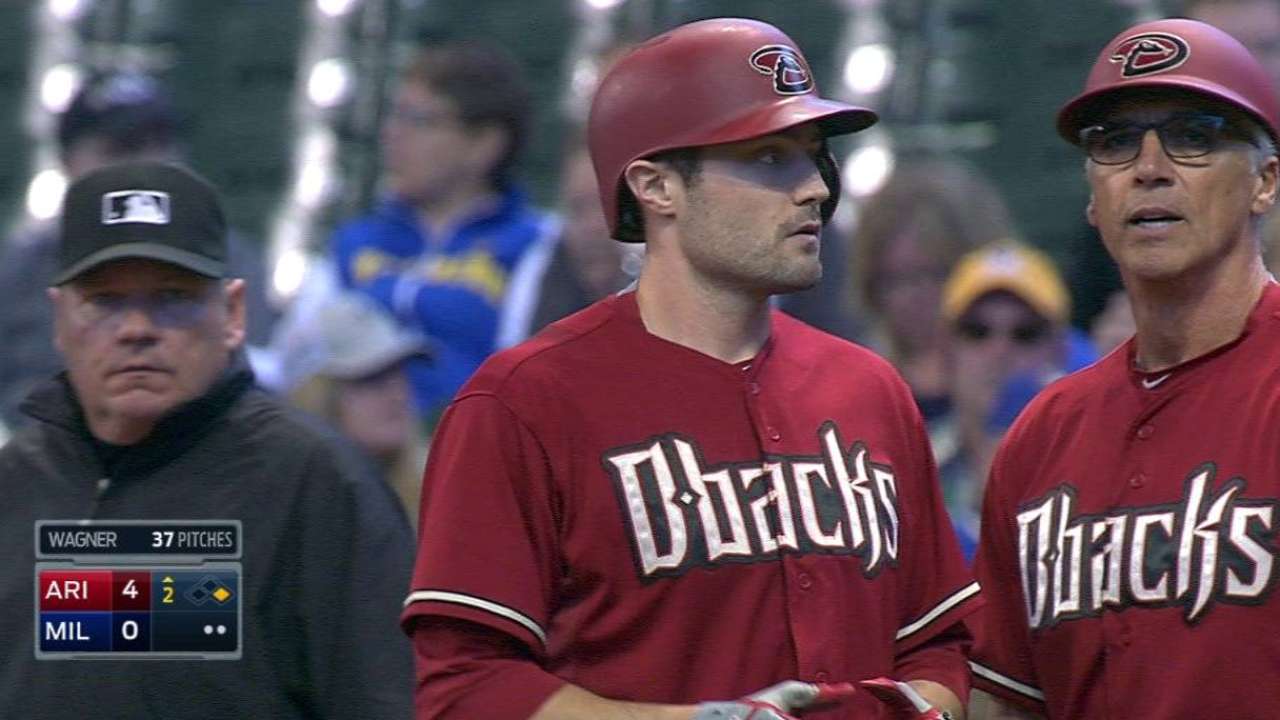 MILWAUKEE -- The D-backs thought they had this one. They came out of the gate swinging the bats well and had one of their most consistent pitchers in Chase Anderson on the mound against the Brewers on Sunday.
And after they jumped out to a four-run lead through two innings it looked like they would complete the sweep. Instead, Anderson allowed the Brewers back into the game and the D-backs wound up with a heartbreaking, 7-6 loss in 17 innings.
Anderson came into the game with a 1.39 ERA during the month of May, and spotting him a 4-0 lead is usually enough.
"Chase has a lead like that, as well as he's pitched for us this season, we expect him to do a better job of shutting them down," D-backs manager Chip Hale said. "That's something we're going to have to work on. He's going to have learn to pitch with a lead. He's going to have to learn how to get us back in [the dugout] to hit and put them away. They did a good job of coming back. You've got to give them credit."
Though he was long gone by the time the game was decided, Anderson took responsibility for how it turned out.
"I left the ball up a little bit today and when you do that you're going to give up hits," Anderson said. "I didn't really give our team a chance. We got that lead and I let it slip away. I take the blame for that."
The D-backs had several chances to take the lead in extra innings, but could not push across a run despite having nine baserunners in extra innings.
Outfielder Ender Inciarte -- who came into the game in the first inning after David Peralta was forced to leave with a hand injury -- left men in scoring position in the ninth, 11th, 13th and 15th innings.
Inciarte was hitting behind Paul Goldschmidt, who reached base a club-record seven times, but was walked four times, three intentionally to get to Inciarte.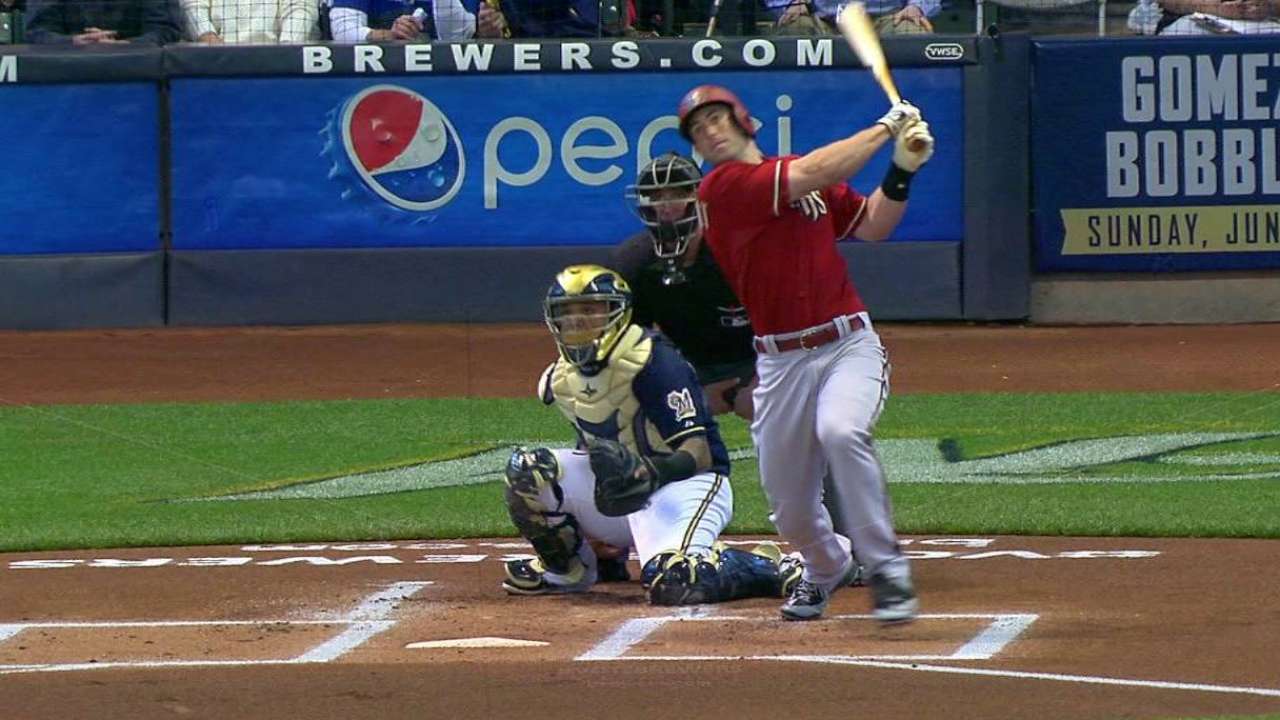 "They were going to pitch around Goldy," Hale said. "Ender had a couple of shots, but just couldn't get it done today. I had complete confidence he would do it. Every time, I thought he'd get a hit. Hitting behind Goldy is not an easy job. He's never done it before. Maybe he was pressing a little bit. I was fine with him there. I thought for sure in one of those he'd get one of those nice Ender hits. It's the way it goes. They pitched him well and they beat us today."
Vidal Nuno got saddled with the loss after giving up the walk-off homer to Martin Maldonado, but he deserved better after pitching 5 1/3 outstanding innings in relief.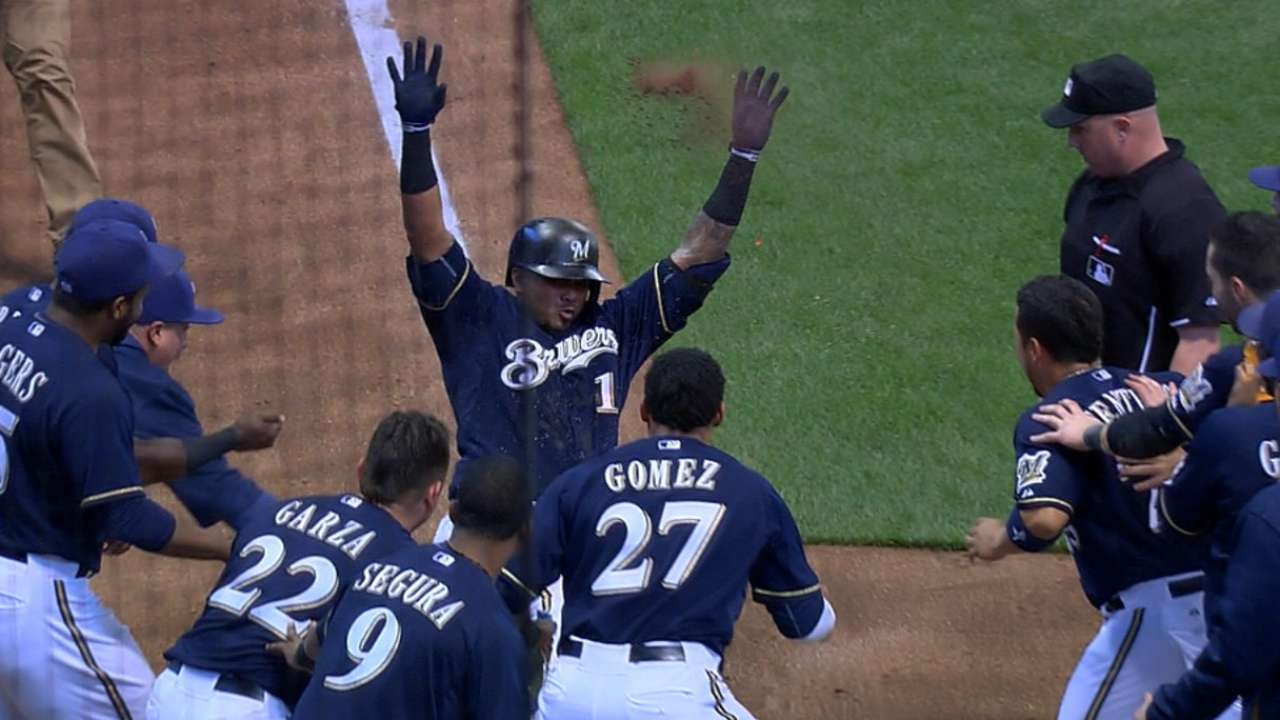 "Nuno did a wonderful job of battling," Hale said. "We just couldn't come through with the key hit with two outs."
Steve Gilbert is a reporter for MLB.com. Read his blog, Inside the D-backs, and follow him on Twitter @SteveGilbertMLB. This story was not subject to the approval of Major League Baseball or its clubs.