Big fifth inning fells Williams again
Starter yields two-run homer in tough luck frame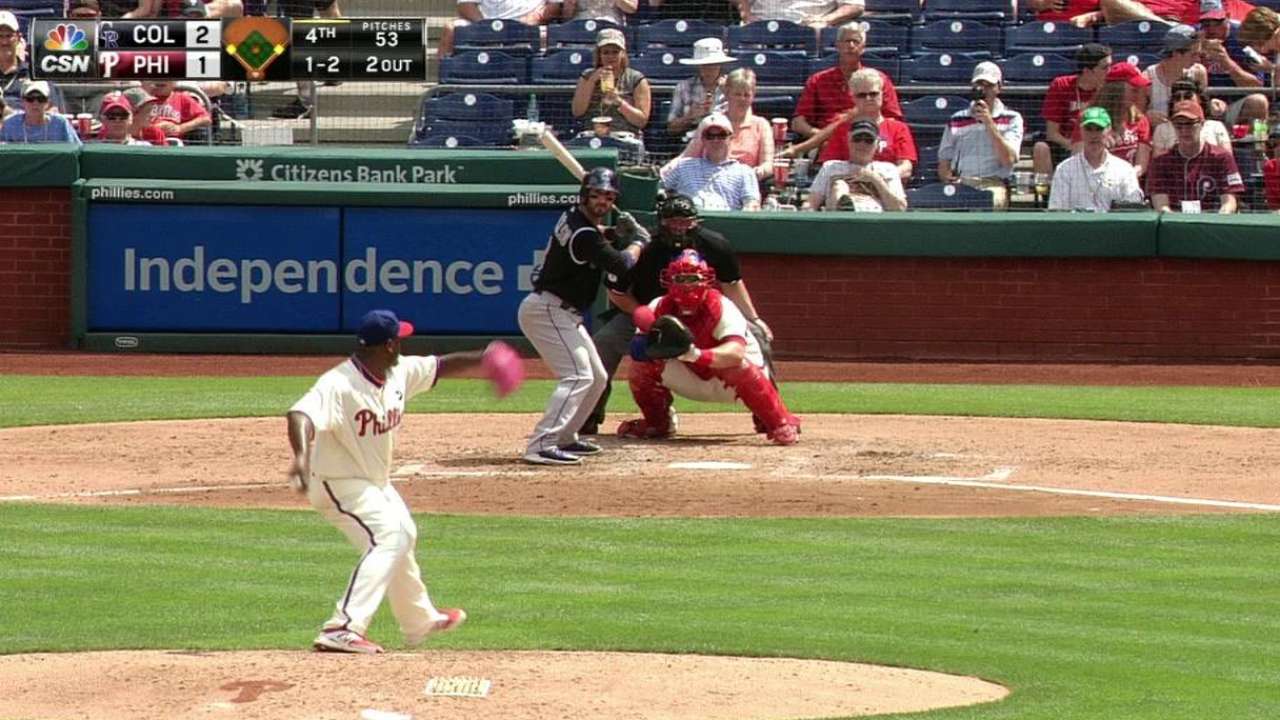 PHILADELPHIA -- He's not fatigued. He's hitting his spots. His stuff is no different than it was last year. But when the fifth inning comes, something happens to Jerome Williams.
After the Phillies' 4-1 Sunday loss, Williams is 3-5 with a 5.49 ERA. But those figures don't tell the full story of what has been going wrong for Williams, or more accurately, when it has been going wrong.
Williams has logged 31 outs in the fifth inning this year. In between those outs, he's allowed 14 runs for an ERA of 12.19 and 21 hits -- including four home runs and five doubles. This issue was brought back to the forefront Sunday when, facing the top of the Rockies' order, he hit Charlie Blackmon and then saw DJ LeMahieu drive a pitch over the left-field fence for two runs. Another double and two flyouts later, Williams worked his way out of the inning. But his day was done.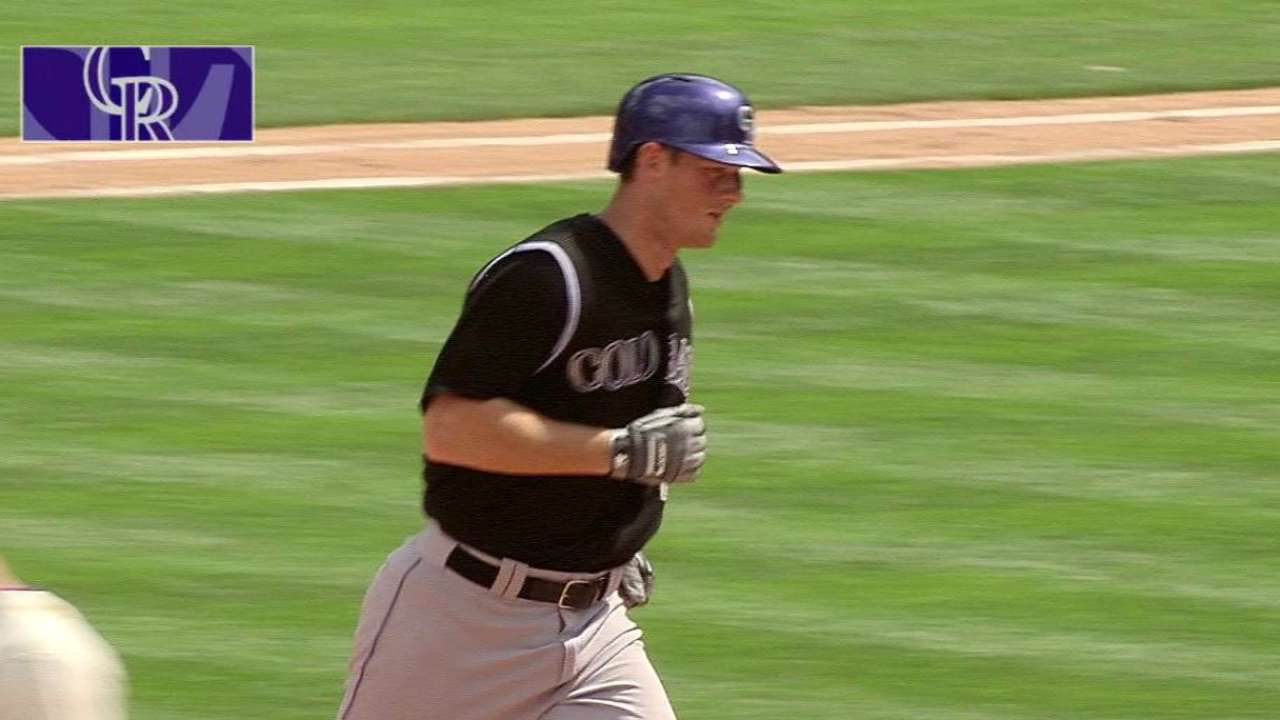 Phillies manager Ryne Sandberg said he has noticed that the fifth inning is where his No. 3 starter has been crumbling this year and offered his explanation of why.
"We've got to start keeping an eye on him in the fifth instead of the sixth," Sandberg said. "Sometimes it's a combination of elevating the ball as the game goes on and then missing with location. But yeah, elevation of the pitches have usually been the things that are biting him."
Williams disagreed with his manager after the game. While the veteran right-hander did admit that it was his manager's decision to pull him and he has to respect that, Williams said he hasn't been elevating pitches late in games and he wasn't fatigued, so there was no reason to think he shouldn't have been in the game.
Even further than that, Williams said he wasn't even aware that the fifth inning had been a sore spot for him this season.
"I just go out there and try to do my job," he said. "Sometimes it's not happening. I don't pay attention to those things."
Nick Suss is an associate reporter for MLB.com. This story was not subject to the approval of Major League Baseball or its clubs.