Chavez finally gets Vogt of support
Right-hander tosses eight shutout innings to beat Yankees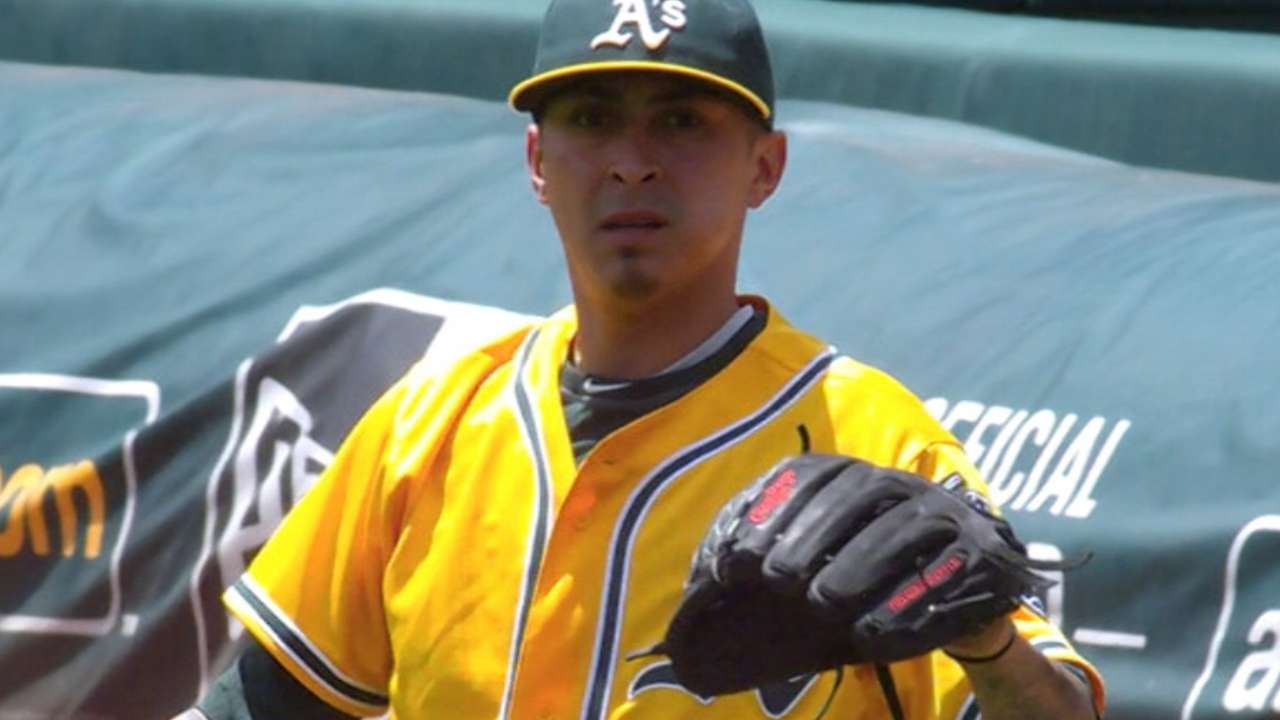 OAKLAND -- Jesse Chavez tossed eight scoreless innings Sunday, propelling the A's to a 3-0 series-clinching win over the Yankees at the Coliseum while lowering his season ERA to 2.11.
Chavez, who has not allowed an earned run in his last two starts, each of them spanning eight innings, helped the A's win their first series since May 1-3 and their first series at home all season. He entered the day with a run support average of 1.20, and the A's hadn't scored for him in 27 innings since May 16.
"I was sitting there in the fifth, thinking, 'We have not scored any runs for this guy all year,'" A's catcher Stephen Vogt said. "We knew today all we needed was one run. That's the kind of day it was for him on the mound."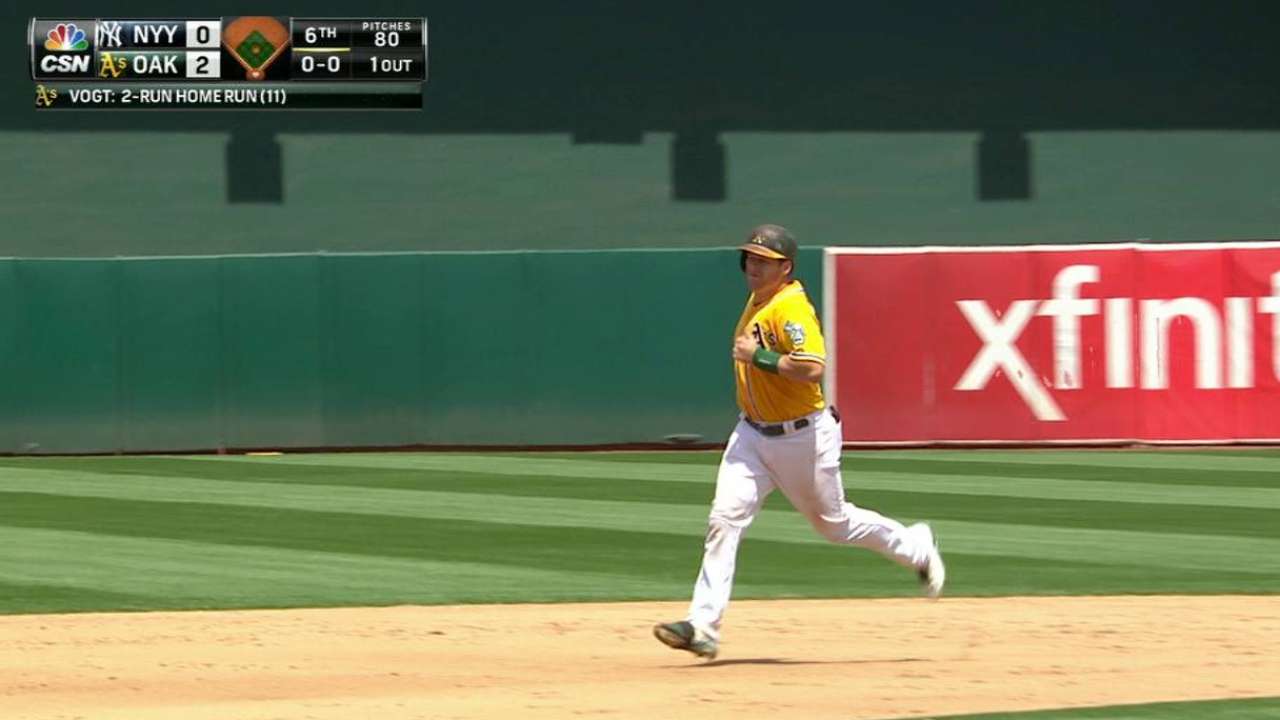 The A's got two in the sixth when Vogt homered to right, and Chavez took care of the rest. He allowed just seven hits, struck out six and walked none on 110 pitches and is now 4-0 with a 1.84 ERA in five career appearances (three starts) against the Yankees.
Chavez said he doesn't get frustrated when the A's don't score for him.
"I don't look at that every time I go out there," Chavez said. "I just look at trying to get the offense back in as soon as possible and watch them do their thing."
A's manager Bob Melvin was relieved his lineup finally gave Chavez some run support.
"It wears on you," Melvin said. "You keep going out there knowing you have to put up zeros, and you have to keep your focus and it makes you that much more locked in to what you're doing, but the two-run homer felt like a five-run homer, and certainly adding on another run was big. He's pitched so well that it's great that we can finally reward him."
Trevor Hass is an associate reporter for MLB.com. This story was not subject to the approval of Major League Baseball or its clubs.