Turner frustrated by strike calls on final out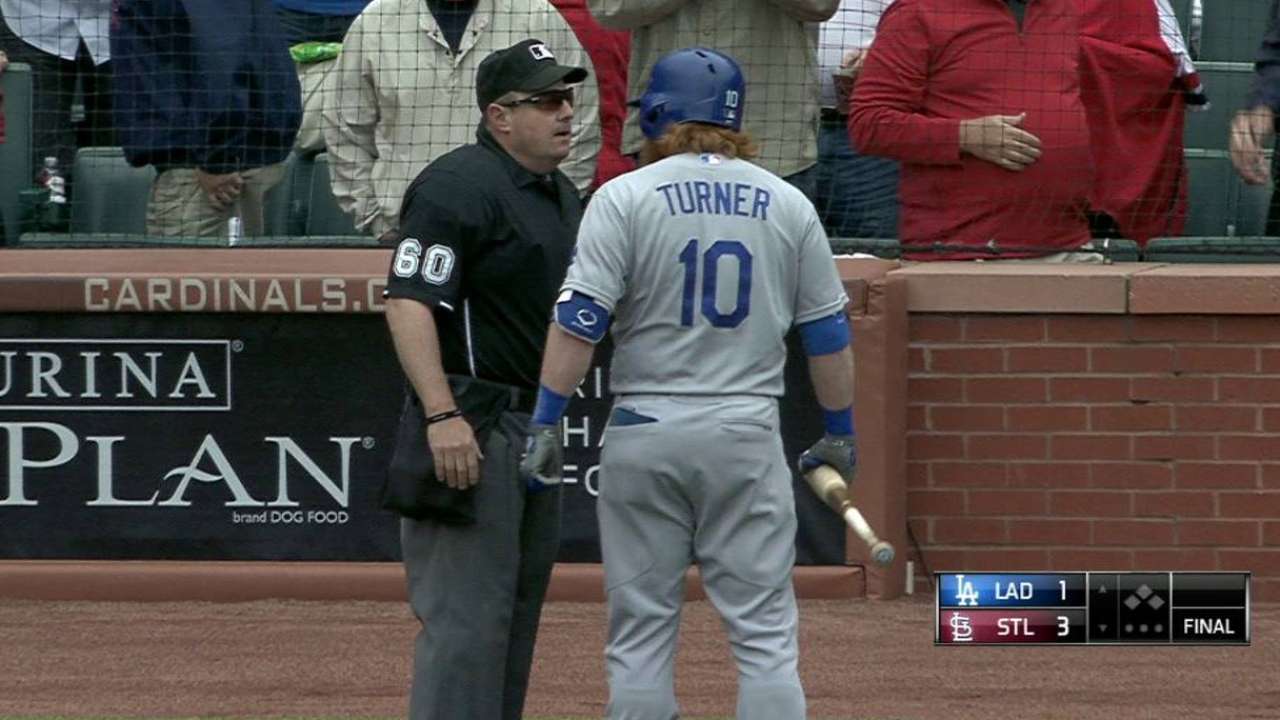 ST. LOUIS -- After strike two was called, Dodgers third baseman Justin Turner turned and exchanged words with home-plate umpire Marty Foster. When Foster called strike three, Turner whipped around and let Foster have a piece of his mind.
Trevor Rosenthal's 99-mph fastball handed the Dodgers a 3-1 loss to the Cardinals at Busch Stadium on Sunday, giving St. Louis a series win and continuing a lackluster offensive stretch for a Los Angeles team that took issue with the umpiring throughout the weekend series between two of the National League's best teams.
"When you take a good pitching staff and they don't have to throw strikes, it makes them a lot better of a pitching staff," Turner said.
By then, Turner had cooled off a bit from his postgame argument with Foster that Dodgers coaches and the rest of the umpiring crew jogged over to interrupt.
Manager Don Mattingly, who was ejected from Friday night's 3-0 loss, opined that Rosenthal's last two pitches were indeed off the plate, but he chose not to expound on the matter.
"I think you get frustrated when you lose in general, and it doesn't do any good to talk about it because it just continues after that," Mattingly said.
The Dodgers got back-to-back walks from Joc Pederson and Alberto Callaspo with one out in the sixth while trailing, 2-0. But Cardinals starter Carlos Martinez struck out Adrian Gonzalez and Howie Kendrick swinging to end the threat. Pederson homered in the eighth for the team's only run.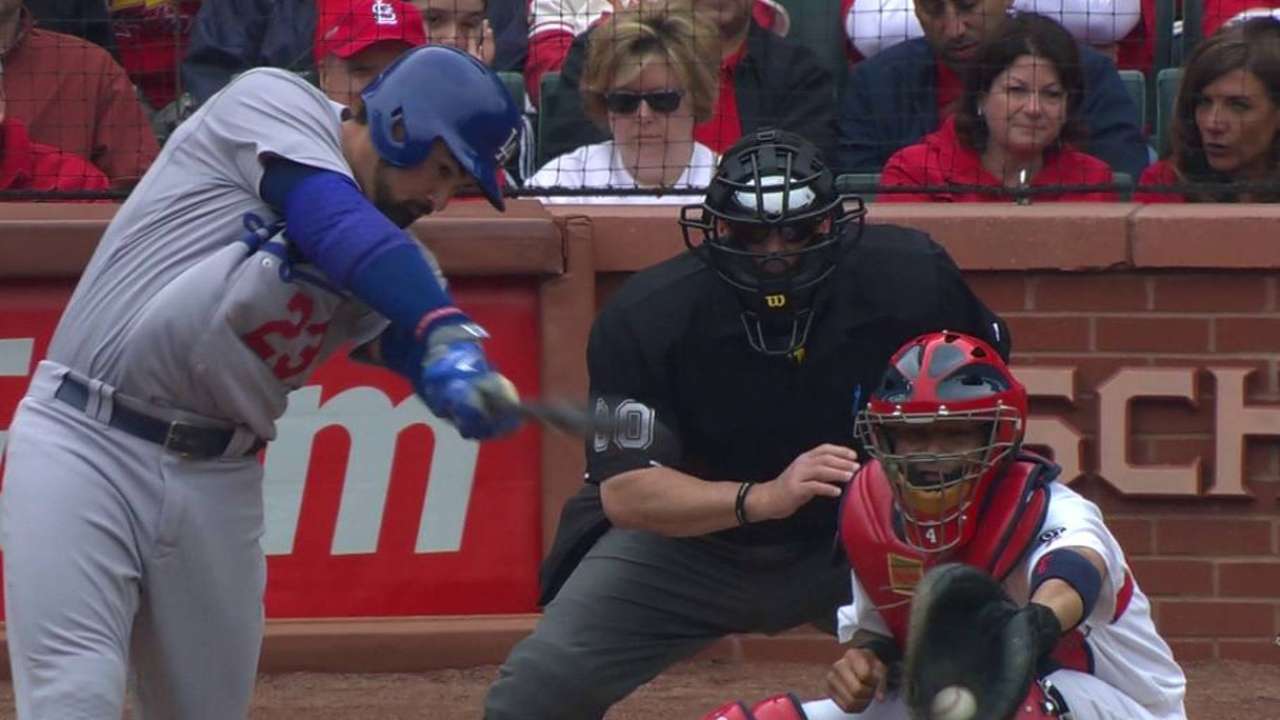 Los Angeles has scored two runs or fewer in 10 of its last 14 games and is 6-8 during that stretch, which includes the franchise's longest streak for scoreless innings on the road (42).
"Obviously, we want to score five, six, seven, eight runs a game, but it's not going to happen through the course of a season," Mattingly said. "I'm happy with our club. I'm happy with our offense and what it's going to be and what it can be."
Rosenthal presented an opportunity for the Dodgers to stay afloat in the final frame by issuing a pair of two-out walks before Turner came to the plate. Turner swung and missed at the first pitch and watched the second for a ball before the final two called strikes.
"It's not like [Rosenthal] was out there spotting up and locating," Turner said. "He walks two guys to bring the [go-ahead] run to the plate, and then all of the sudden we're going to give him pitches off the plate and reward the guy who doesn't know where it's going. It doesn't seem right.
"It was tough all series. We had a lot of pitches, I feel like, that didn't go our way that probably should've."
David Cobb is an associate reporter for MLB.com. This story was not subject to the approval of Major League Baseball or its clubs.